The Art of the Brick
By Yvonne Mannix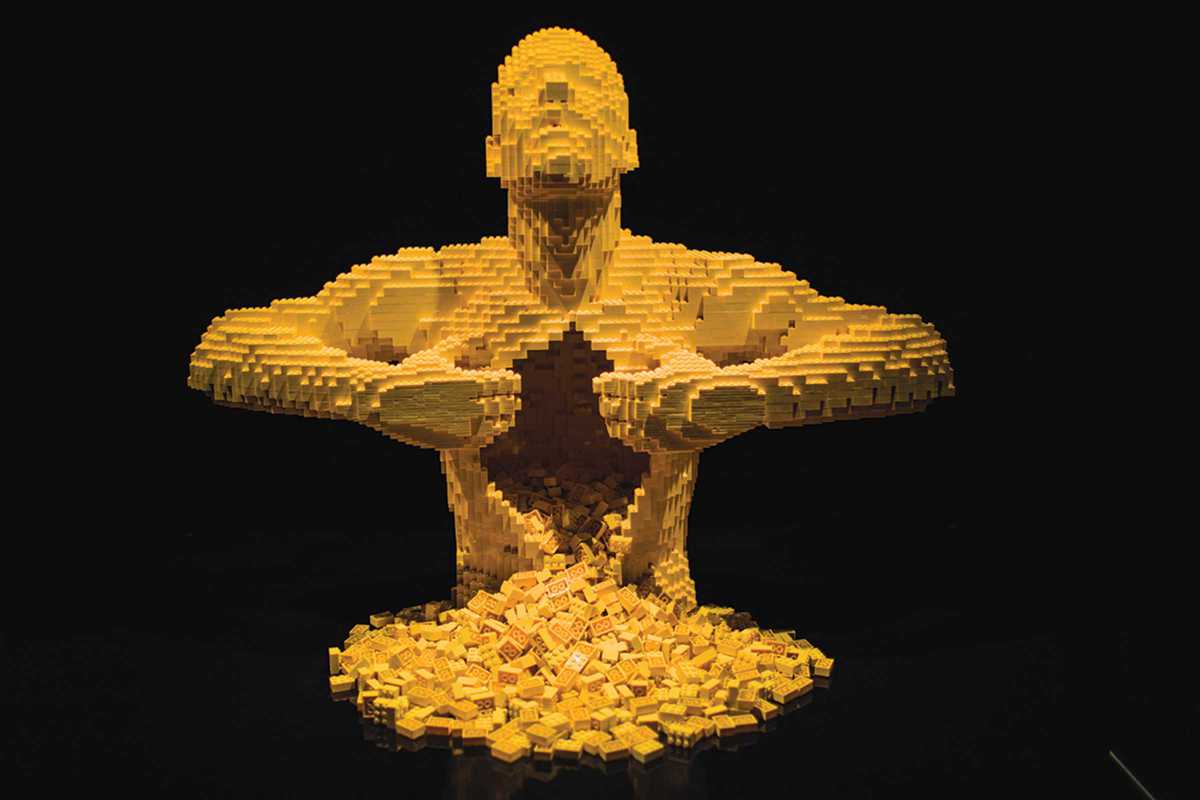 Published on March 1, 2016
Art that's fun and accessible for everyone can be found at the forthcoming exhibition by American artist Nathan Sawaya, The Art of the Brick. Many of us have a soft spot for LEGOs, and this show proves that the only limit to what those little brightly colored bricks can create is our own imaginations.
Sawaya is the only person in the world recognized as both a LEGO Certified Professional and a Master Builder. The Art of the Brick has been on tour around the world and finally arrives in Barcelona with more than a million bricks showing the playful, creative and irreverent side of the familiar toy.
You'll never see Rodin's The Thinker in the same way after seeing Sawaya's version of the famous sculpture. Pop fans will recognize the Yellow piece from his collaboration on Lady Gaga's G.U.Y. video. The exhibition isn't just about Sawaya's creativity, however; there will also be a section where the public can play with LEGO bricks and DC Comics video games.
March 17, 2016 – June 12, 2016
Cúpula CC Arenas
Gran Via, 373–385
Barcelona