The Flying Dutchman
By Thomas Macaulay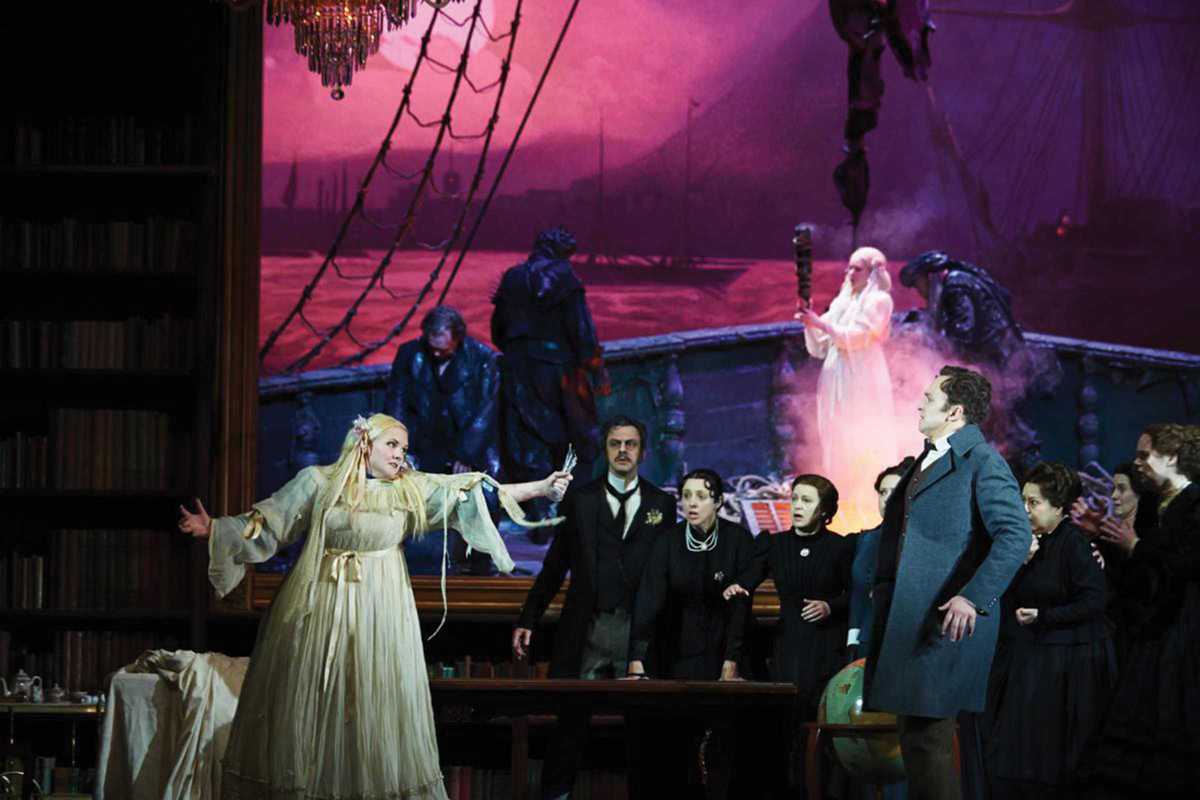 Published on May 1, 2017
The Flying Dutchman is a ghost ship doomed to sail the seas for eternity. It has been spotted many times and whether apparition or optical illusion, the vessel clearly made an impression on a struggling 26-year-old Richard Wagner.
Wagner claimed to have been inspired by a stormy voyage of his own, and based his story on a satire by Heinrich Heine about a captain cursed as punishment for blasphemy. His only escape from this fate is finding the love of a faithful woman. Wagner's opera premiered in 1843 and is today considered the start of his artistic peak. Each character has a leitmotif in his dramatic blend of Gothic horror and existential angst.
The ghostly craft was first thought to have been stranded by the Cape of Good Hope in South Africa but Wagner moved the action to the North Sea off Norway. This production by director Philipp Stölzl transfers the tale to a mansion, where a girl reads the story of a captain she imagines she may save.
The title in German is Der Fliegende Holänder. Tickets with no visibility are available from €13.
May 2, 2017 – May 28, 2017
Gran Teatre del Liceu
La Rambla, 51-59
Barcelona