The World of Banksy
By Matthew Duffield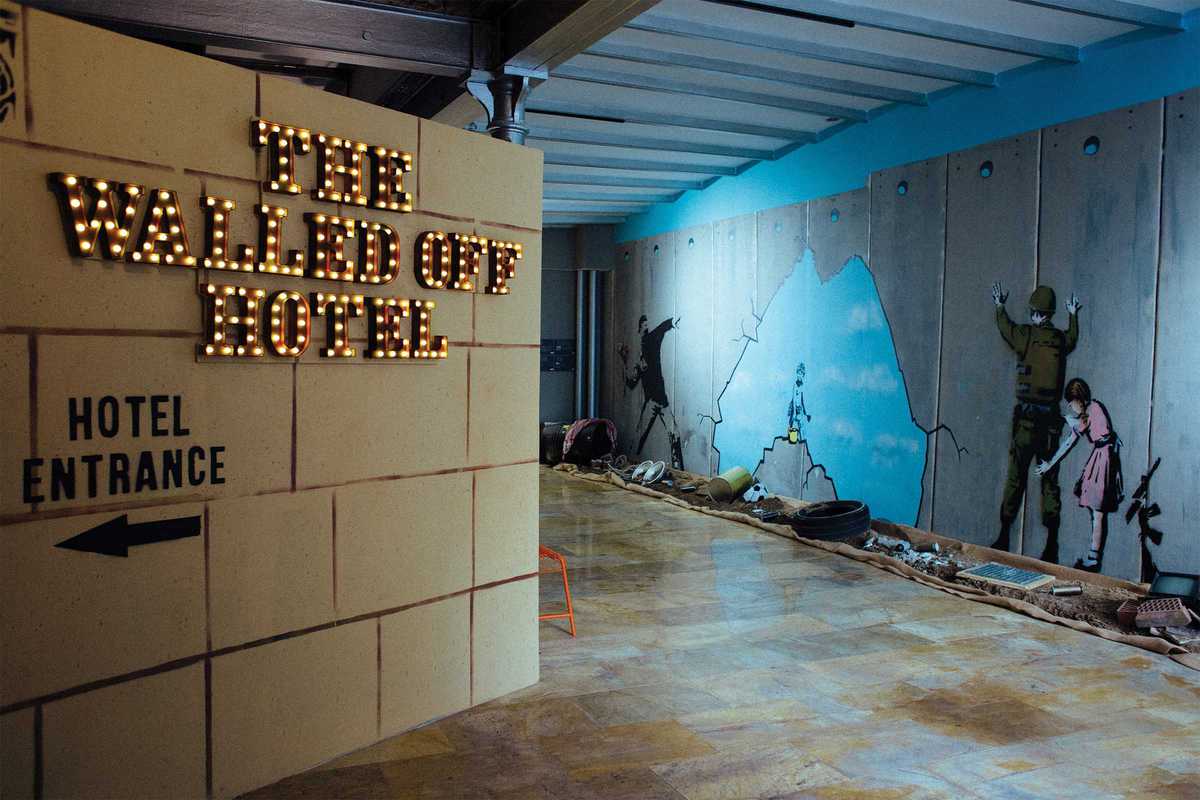 Published on March 1, 2020
As well running in Paris, The World of Banksy has recently launched in Barcelona at Espacio Trafalgar. This three-floored, warehouse-style gallery provides an excellent setting for what is an intriguing and thoughtfully curated experience, including Banksy's graffiti from spaces in London, Bristol, Paris, the US as well as The Walled Off Hotel in Palestine.
The exhibition is immersive in that his works have been reproduced in an urban environment reflecting their original settings, accompanied by a soundtrack of street noise. This raises the question as to whether they are originals. The answer is simple: how could they be, as the artist's identity is unknown (anonymous local artists have recreated them), so collaboration is impossible, and many no longer exist.

Seeing so many famous examples of his work together creates a strong impression that Banksy is a serious artist with something important to say about modern life.
Update: as a result of measures taken to combat the spread of the COVID-19 coronavirus, The World of Banksy was temporarily suspended and reopens on June 11th.
June 11, 2020 – December 31, 2020