This Side of Nowhere
By Justine Ancheta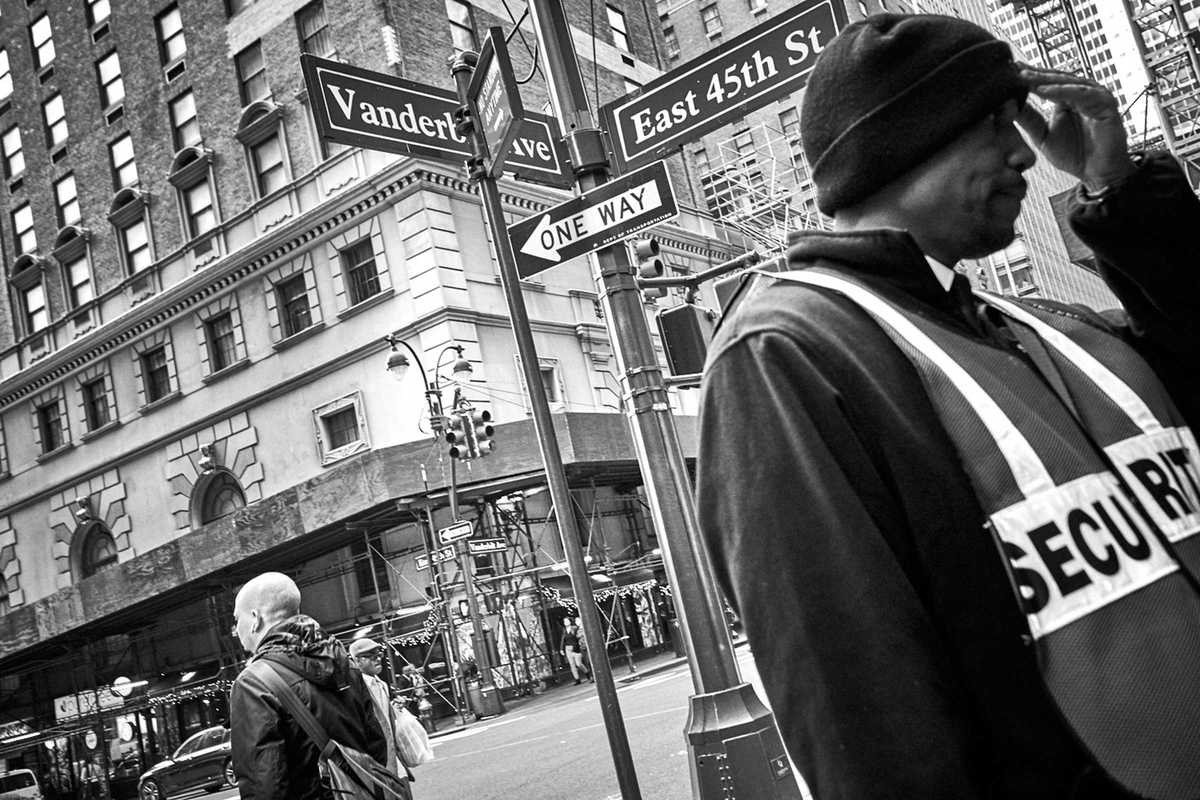 Published on August 1, 2020
This Side of Nowhere is the contemporary art gallery exhibition by photographer Álvaro García, showcasing 23 black-and-white photographs from his trips to New York from 2017 to 2019. García, born in Oviedo, Spain, captured the streets of New York City, one of the most photographed cities in the world.
His pictures expose what's expected of the famous metropolis: busy intersections, fast food joints, and a diverse set of people. They explore a humanistic way of looking at New York, where Hasidic Jewish children are playing, a fashionable elderly woman is hurriedly walking, and a French bulldog is waiting to cross the street with his owner.
García emphasizes, "This side of nowhere is about me, about being alone in the world." It makes you wonder what the artist saw in New York's grittiness, exhaustion, and diversity. Photographs were taken on a digital camera, but the quality of photographs are excellent. Make a reservation at the Projekteria to see this fascinating exhibit.
May 29, 2020 – September 20, 2020