Um Belo Dia
By Natasha Drewnicki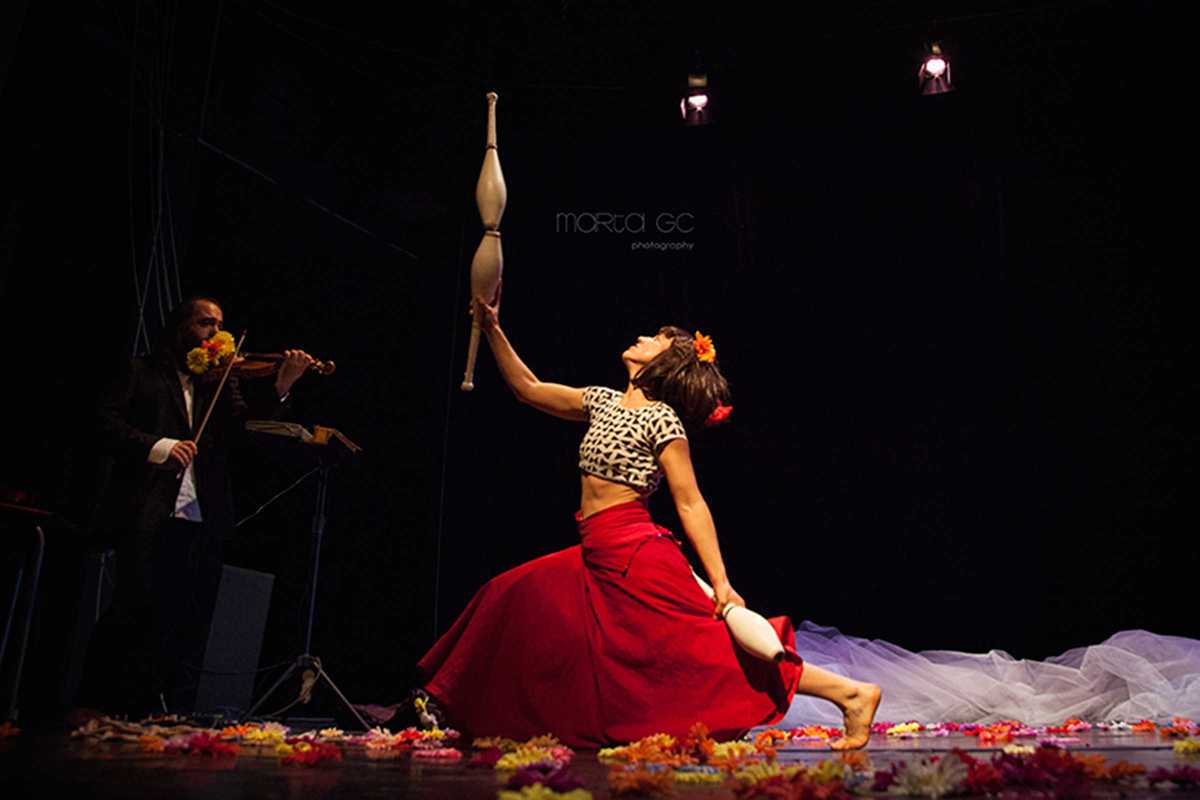 Published on February 1, 2016
Um Belo Dia ("A Beautiful Day") invites families of all ages into a wonderful world created by performance artists Dulce Duca and Iris Ziordia, hailing from Portugal and the Basque Country, respectively. The small stage at Antic Teatre provides an intimate setting as Dulce Duca guides, balances and juggles clubs.
Accompanied by the poignant violin of Catalan musician Jaime del Blanco, this 60-minute spectacle offers children and adults a unique opportunity to understand the entire spectrum of emotions in Spanish.
What I feel, what I see, what I hear…
…What if we hung a flower from a bow?
…we'd turn musical notes into petals.
Through movement, Dulce Duca explores the connection between healthy emotional expression and our physical, mental and spiritual well-being in touching and magical ways.
February 18, 2016 – February 21, 2016
Antic Teatre
C/ Verdaguer i Callís, 12
Barcelona