US 4th of July in Barcelona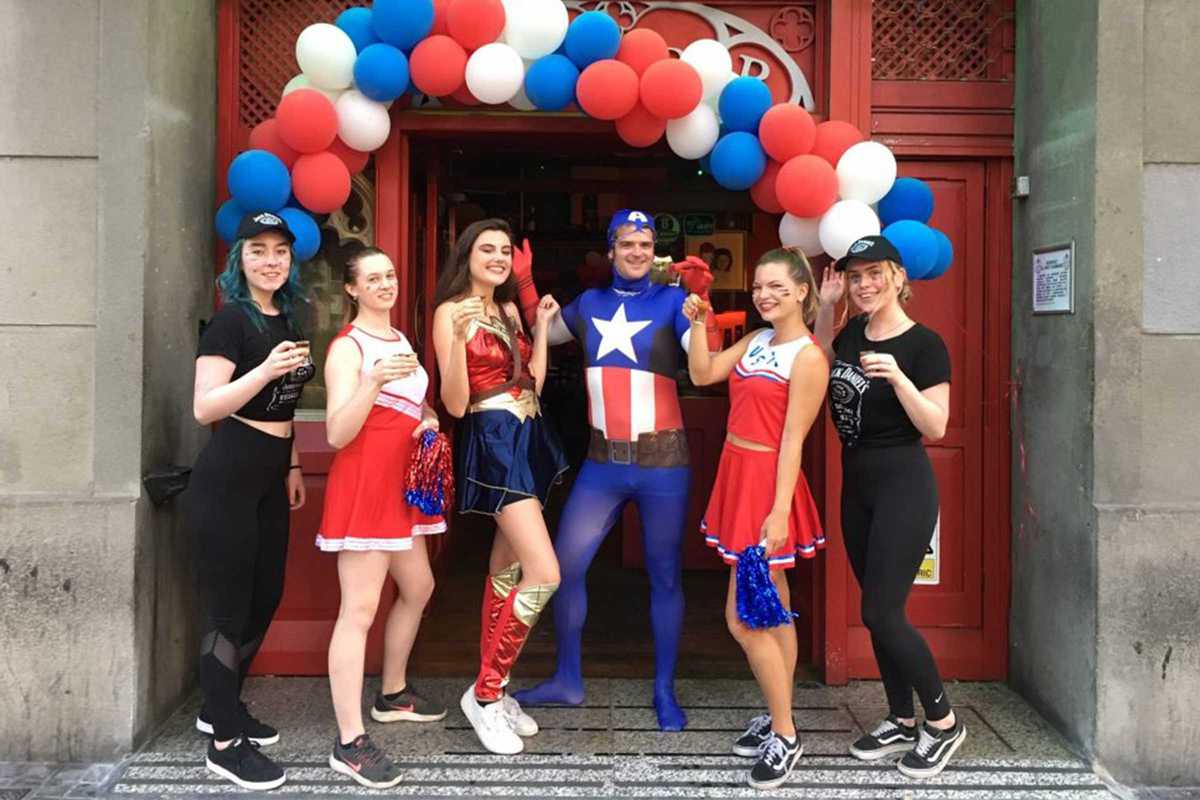 Published on July 1, 2020
Here are a few places celebrating the US fourth of July Independence Day in Barcelona this year:
BlackLab Brewhouse – this Asian-American brewpub will host a double concert by Grateful Dead cover band The Burning Shore (€10 entry).
The George Payne – you can count on this massive Irish bar at Plaça Urquinaona throwing a decent party with plenty of US and Erasmus college students.
Coco Vail – this US-flavored craft beer bar is throwing a party from 5pm till 2am, with drink specials (a pitcher of Pilsner for €11 and €5 cocktails), hot dogs, burgers, wings and more trashy American food (yeahhh), reservations recommended
Hard Rock Cafe – we just called and they told us there are no special events this year, but they're open for regular dining and drinks … they also have outdoor seating till 10pm. Don't miss the apple pie

In keeping with health regulations and just general common sense, make sure to wear mask and keep your distance.
various locations
various locations
Barcelona