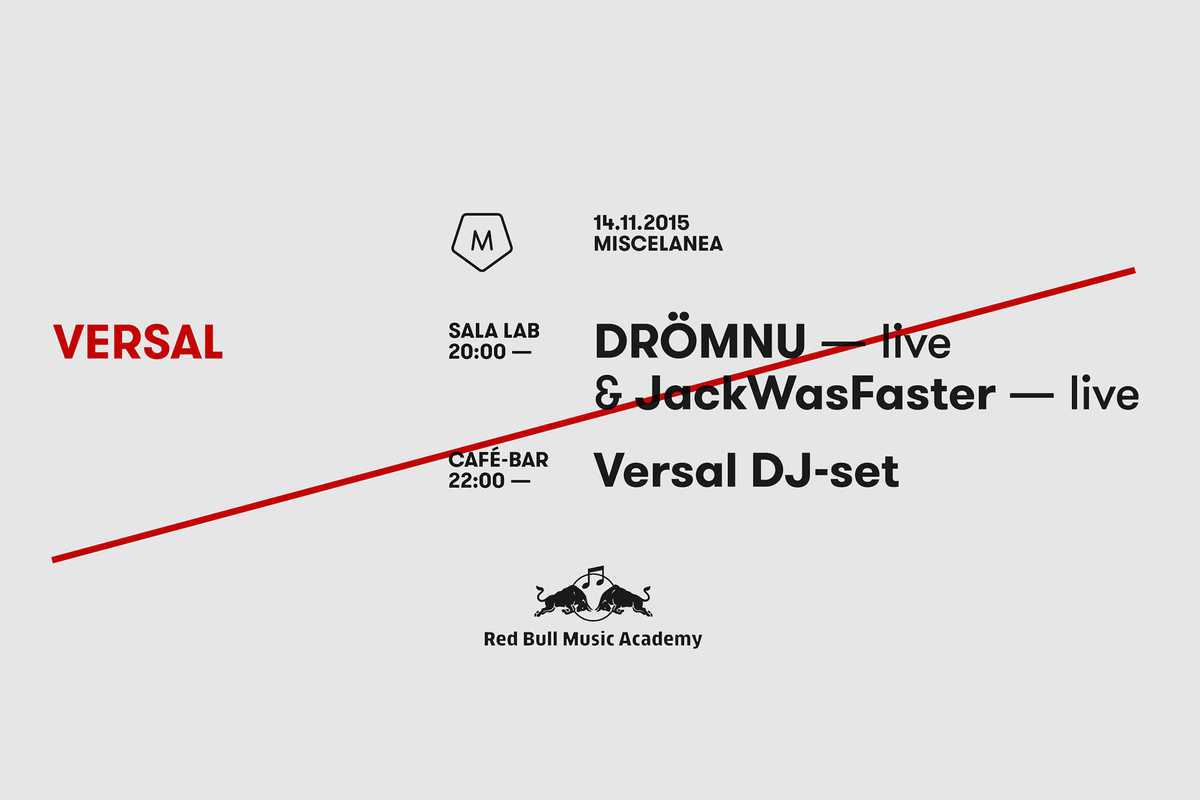 Published on November 1, 2015
If you care about underground electronic music – not necessarily just to dance to – this is for you. Versal is a new series of live electronic music performances.
They launch their proceedings with two alumni from Red Bull Music Academy's Bass Camp. Leading the bill is Drömnu, a local artist who's played at the city's best electronic festivals, the likes of Sónar, MIRA and Lapsus. He is joined by JackWasFaster, whose live set will incorporate analog synthesizers.
Support comes from the Versus crew.
November 14, 2015 – November 15, 2015