Voices of freedom
By Charlotte Stace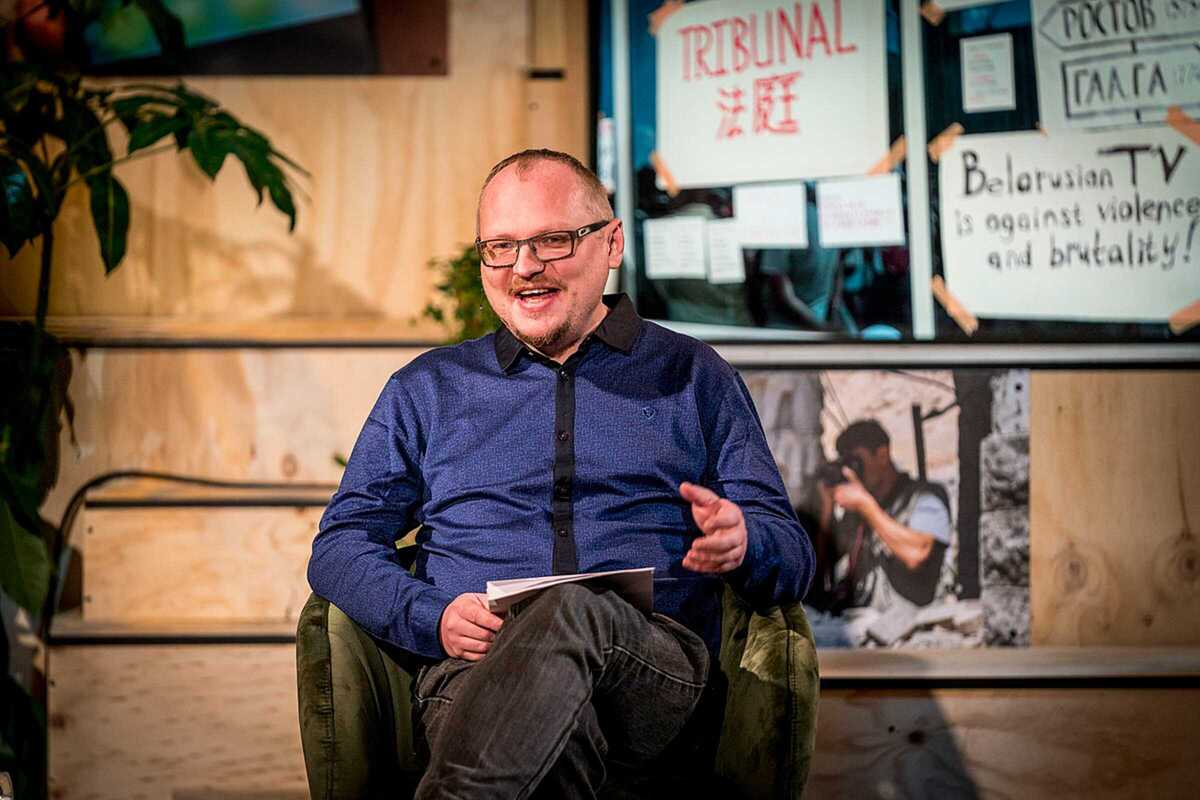 Published on May 1, 2022
Join Beralrusian journalist and playwright Andrei Kureichik at CCCB as he talks with writer Marta Rebón about the repression and political persecution of Aleksandr Lukashenko's regime following the dramatised reading of his play Voices of New Belarus.
Kureichik wanted to illuminate the complexity and rawness of the political situation in his country through the silenced words of the testimonies of the repressive drift of the Lukashenko regime after the 2020 elections.
This is the exercise carried out in his documentary theatre piece Voices of New Belarus, which illustrates a situation still in force today and which has led to the imprisonment of thousands of people, numerous complaints of human rights violations, as well as the exile of a large part of the opposition movement to the regime, including Kureichik himself. This activity is a collaboration with the collective Artist at Risk. Buy tickets online.
CCCB
C/ Montalegre, 5
Barcelona