Weekend in Quarantine
By Ryan Osborne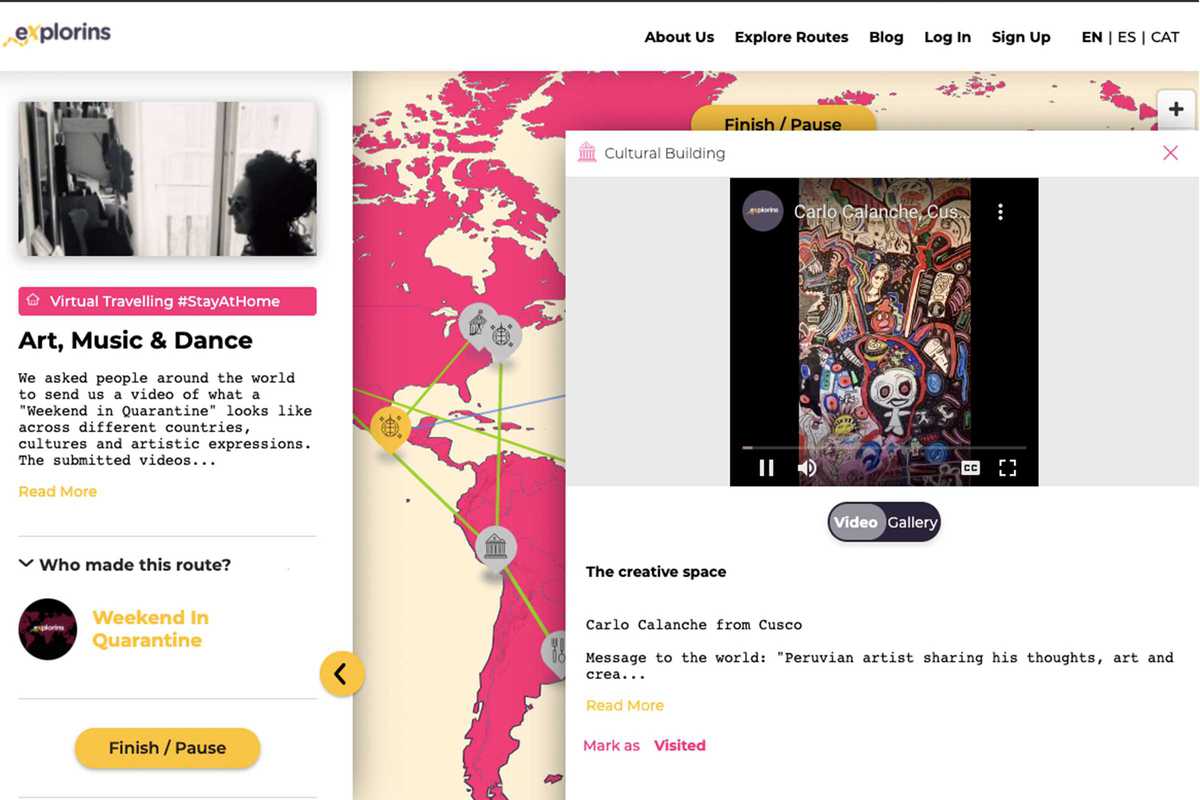 Published on May 1, 2020
With most of the world confined to quarters, it feels a little like time has stood still. To give some sense of freedom, spatial storytelling app eXplorins has created the project Weekend in Quarantine, with virtual tours around the world to help us stay connected.
eXplorins asked people around the world to record a video and capture what a weekend in quarantine looks like across different countries, cultures, using various artistic expressions. Four virtual routes are available, compiled by more than 50 participants from 16 different countries to create a collective online story. The routes are "Food, Yoga & Daily Life," "Art, Music & Dance," "Natural Reflections" and "The Imaginary at Home."
The routes cover a distance of over 160k km (100k miles), connecting us to people all over the world in this otherwise disconnected moment. So, explore the world from the comfort of your home. Then, when the lockdown is lifted, explore it for real and use eXplorins to see things from a different perspective.
May 1, 2020 – May 31, 2020