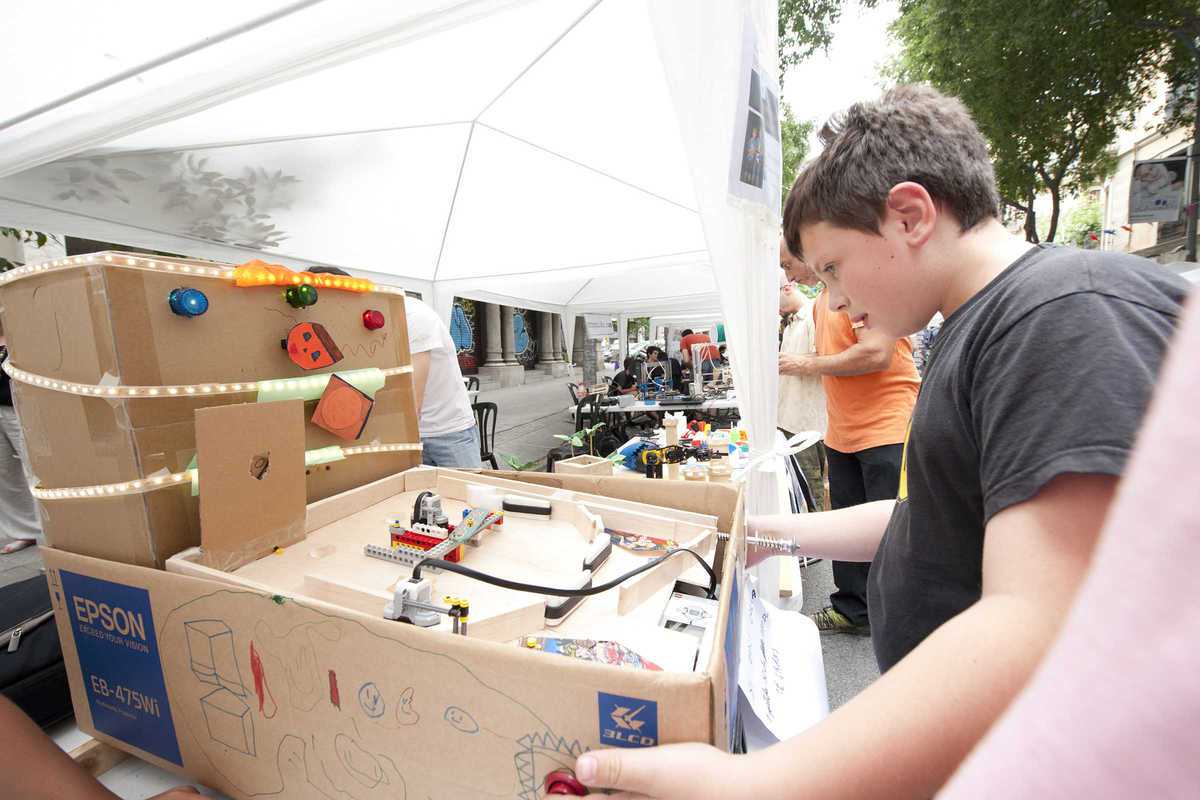 Published on November 1, 2015
Lightness is an integral part of both art and craft. It is in the delicate touch of a skilled hand, in the uselessness of a part-time passion, in the idea that provokes a smile, the sweet antidote to all sour endeavor, in short: making for pleasure.
We/Make – the Makers Festival Of Barcelona – brings together reclusive brainiacs as well as those who dabble. The event, which began its life in Northern California, could be summed up as an off-shoot of the Burning Man/Blue Peter motto for life: get some tools, get some materials, mess around with them and make a sixty-foot tall orchid that sprays water over people as a sort of primitive but ostentatious crowd-humidifier. And why ever not?
Visitors of We/Make will see creations that might change their lives. Not least because some of the items on show are likely to feature in our future quotidian. Take, for instance, smart fabrics for clothing and accessories which can change color and design thanks to the intervention of a smartphone photo. That particular blend of digital technology and the elements of the everyday is proving the ultimate sell across the board; it is all the rage in contemporary art and design.
A shout-out to the doubters: even if trying to change the world in your garage with a piece of string was never your scene, it might still be worth checking out the festival, if only to see one of the world's first 3D food printers. With this delightful invention – which is being invested in by NASA to reinvent space food – you simply program your base, toppings and seasoning, and thanks to a Byzantine riddle of tubes and pressure valves, press "print" and out pops a pizza.
A lot of this you need to see to believe, but it exists, that's the fun part. A yearning to return to the handmade and self-made is becoming increasingly visible in cities across the globe. Organizer Cecilia Tham explains, "We/Make is a move back to the manual. We want to showcase Barcelona's hidden talents and get the public to see, experience and partici­pate. It is a movement of inspiration."
Thanks to the Maker Movement, we are all permitted to be experts, if we want. But if the will isn't there yet, We/Make still makes for a matchless spectacle.