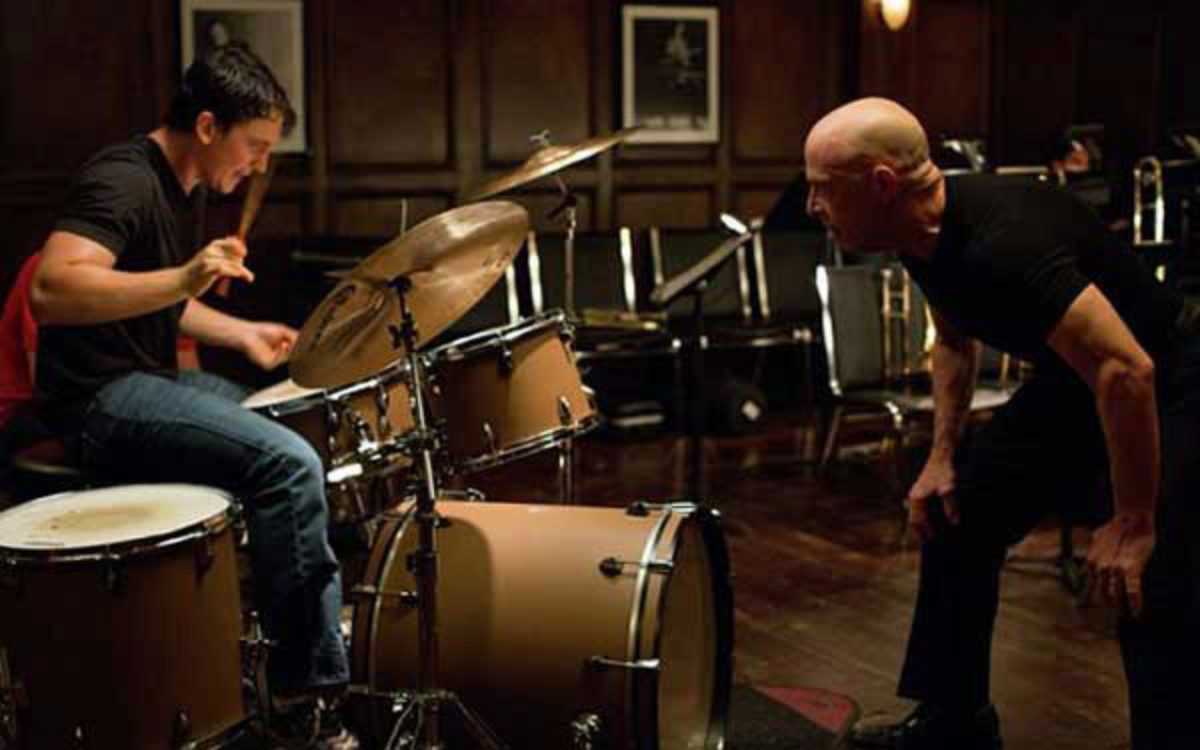 Published on January 1, 2015
Writer-director Damien Chazelle proved he had a knack for tense plotting when he penned last years ludicrously fun Grand Piano. Still focused on music and its impact on film, with his much-hyped debut film as director, he has created a nerve-shredding, dual character study masterpiece.
Miles Teller is Andrew, a young and hungry jazz drummer recruited into the top class at his university by the slightly psychotic and altogether abusive bandleader Fletcher (a jaw-dropping JK Simmons). Chazelle isn't interested in the feel-good mentorship angle; instead he pits the chalk-and-cheese pair against each other like fighters in the ring. Fletcher's mind games with his students are legendary within the music halls and the Buddy Rich-obsessed Andrew and the band are pushed to breaking, with the oppressive Fletcher setting his crosshairs firmly between the drum kit.
Chazelle's handling of the machine-gun snare score and the many musical scenes is inspired. There's barely a moment's rest in the score with the creeping tension generated by the intense relationship bringing to mind Full Metal Jacket's extraordinary drill sergeant and Kubrick's new recruits. Whiplash sits at boil throughout, perfectly edited, stylishly shot and endlessly entertaining.
Simmons is a shoo-in for the upcoming Best Supporting Actor Oscar (update: indeed, he won) as his bile-spouting villain is more terrifying than anyone put on screen in recent memory. It's a vicious part that would have no bite if not for Teller's beautifully played student. He's an unconventional mess of talent, anger and social awkwardness and is set to be this year's biggest breakout star.
The film plays like a sweat-drenched drum solo, performed to perfection. Just as you begin to believe that a film can't get anymore exhilarating, somehow it does. This is Rocky on drums: exhausting, inspiring and unmissable.
(Shown in English with Spanish subtitles.)
April 1, 2015 – April 9, 2015