Xcèntric
By Mariana Hristova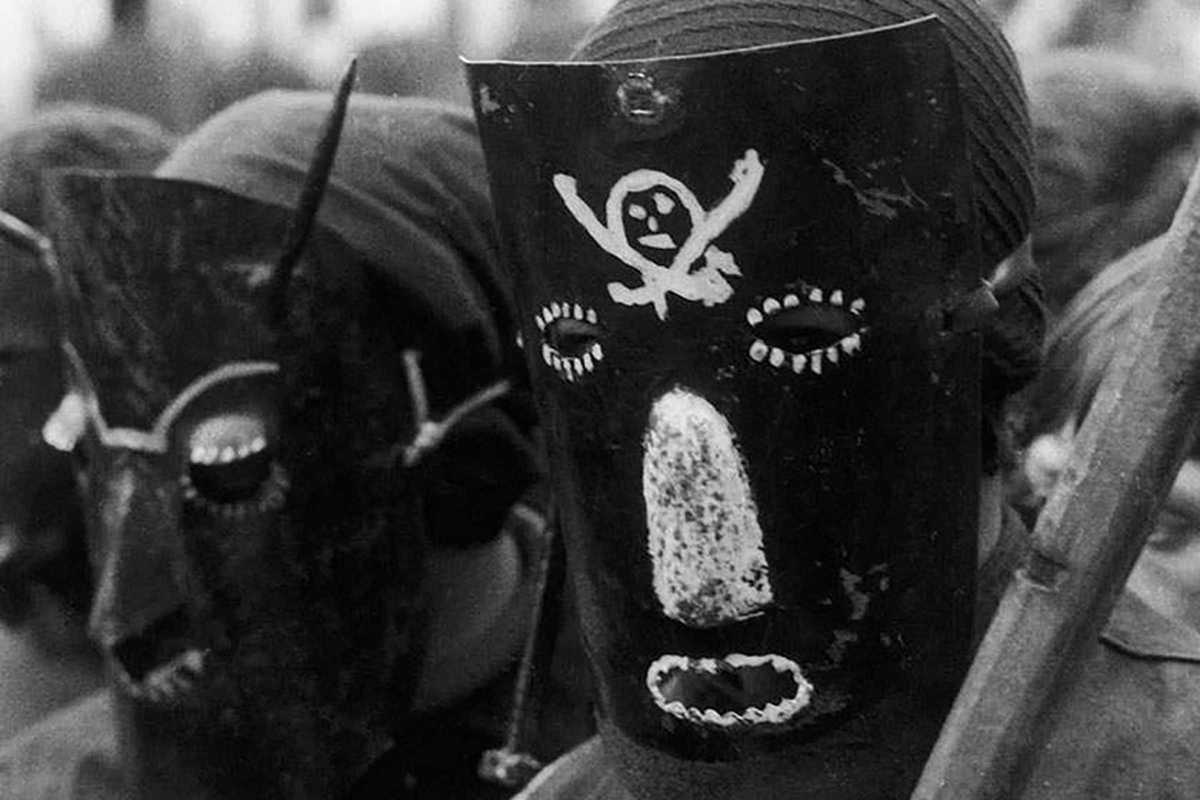 Published on January 1, 2020
CCCB's experimental film series Xcèntric kicked off last month and continues through February with a diverse program. Yugoslavian enfant terrible Karpo Godina presents shorts from the '60s and '70s characterized by an aesthetic opposed to the dogmatic social realism of the time and spiced with subversive irony.
Masao Adachi's A.K.A Serial Killer explores Japanese cityscapes through the gaze of a murderer, while Juan Bufill interprets his work through the metaphor of a "sun eye." Edward Owens' cinema mixes reality, imagination and desire beneath baroque colors while Amy Halpern plays mental games to achieve melodic, sensual associations.
Noémia Delgado's ethnographic fiction Máscaras zooms in on the Carnival of Podence festival in the Portuguese region of Trás-os-Montes, recently recognized by UNESCO as intangible cultural heritage of humanity. The most radical session will be on the Soviet Parallel Cinema movement and its necrorealism subgenre, filmic premonitions of the USSR's collapse.
February 2, 2020 – February 27, 2020
CCCB
C/ Montalegre, 5
Barcelona