021Espai
By Sophie Cameron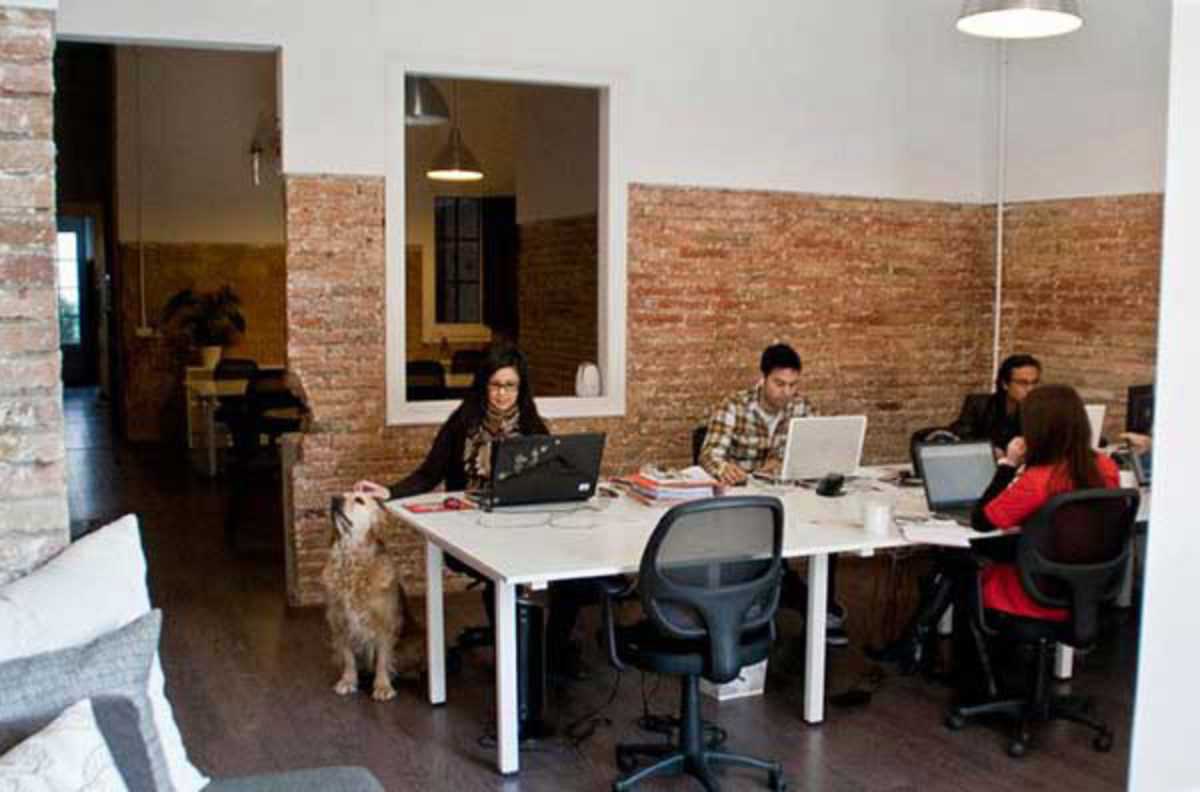 Published on June 1, 2012
Freelance work is a double-edged sword. Though the self-employed might be happy to skip the early rises, draining commutes and demanding schedules that come with traditional jobs, they can also miss out on the social aspects of 9-to-5 life: chatting over lunch, having a few drinks after work, or simply communicating face-to-face with actual human beings. Fortunately for the freelancers of Barcelona, coworking center 021Espai exists to save them from their isolation, providing all the benefits of an office environment and much more.
021Espai is part of the California-based coworking trend that has improved the lives of freelancers the world over. After attending a TED talk on collaboration by HUB Madrid founder Soledad Pons, the 021Espai founders were inspired to create a new coworking space for Barcelona in order to join forces with other freelancers, expand their professional and client networks, and better meet the challenges posed by the current recession, all in the center of the Design district of 22@.
Rather than referring simply to the shared, rented space itself, the essence of coworking lies in the synergies created among the individuals who make up the space, a group dynamic they seek to promote. Much more than your run-of-the-mill office, 021Espai is a melting pot of innovation and collaboration – a stimulating space where individuals draw inspiration from each other's talents and resources – as well as an umbrella brand which allows individuals in the space to extend a broader range of services to their clients.
With warm brick walls and relaxing sofas, 021Espai is modern, stylish – no bland cubicles or glaring striplights here – and at just ten minutes from the beach, perfectly placed for those much-needed breaks. They also operate their own creative agency 021Studio out of the space, and they currently count an international collective of architects, finance professionals, graphic designers, copywriters, community managers and Internet entrepreneurs as their co-workers. Outside their membership list, 021Espai's network of professionals continues to grow as the space hosts regular workshops with leading figures from different sectors: recent events have included talks on social media, PR & communications, fitness, cooking and more.
With both occasional and long-term packages at great prices, the center gives freelancers a unique opportunity to network, socialize and develop their businesses in a relaxed, friendly atmosphere. Head to their website to find out about workshops, tariffs, or how you can try out the space for free; whether you're looking for a one-off meeting room or a regular work space, 021Espai is sure to meet your needs.