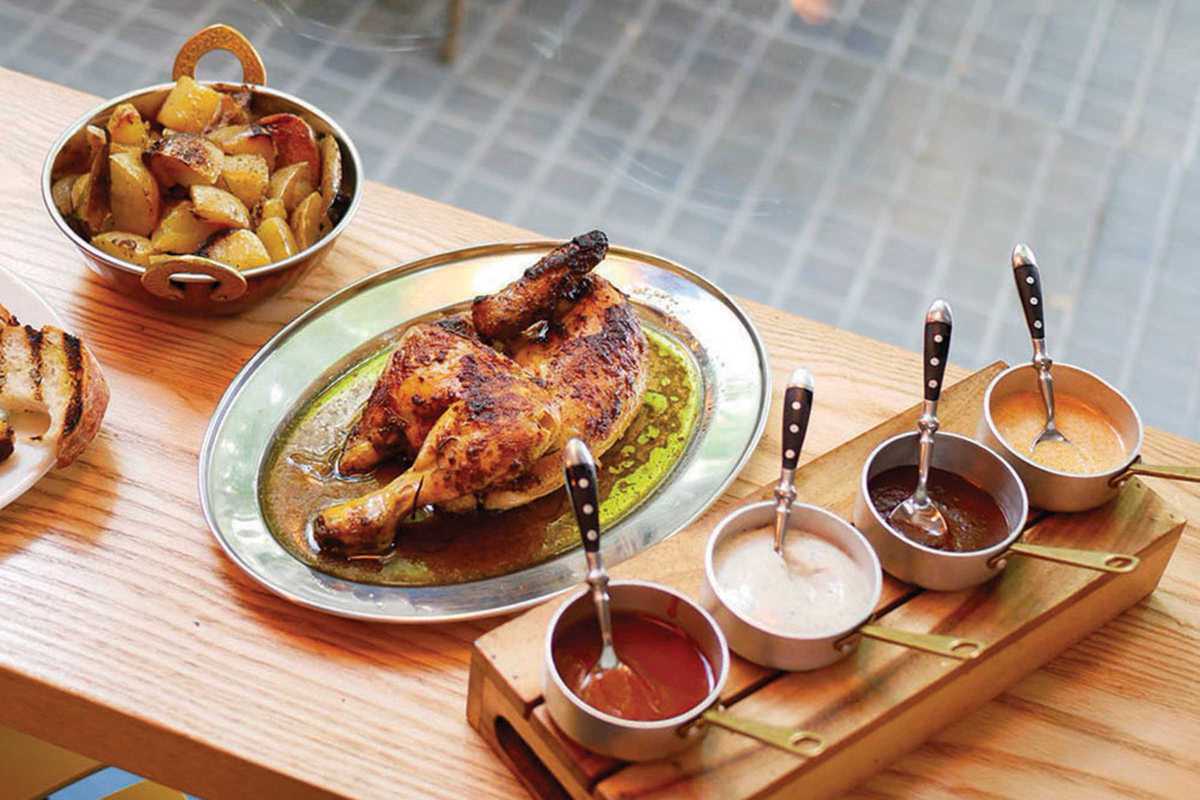 Published on July 1, 2019
A Pluma is what happens when a trained chef takes on the humble concept of rotisserie chicken.
Opened by chef Eugeni de Diego, formerly of Ferran Adrià's elBulli Lab, the concept is simple, at least in theory: locally sourced, corn-fed chicken is roasted for two hours in a Catalan-made Josper oven until the cartilage breaks down and it needs only the gentlest of nudges for the joints to yield.
But it's the sides and desserts where the genius of this fast-but-good-food concept lies: from the peeled tomato salad with crispy onion to the generously filled chicken croquettes. In addition to having been well thought-out from the start, care and concentration is applied to every dish. The quarter pineapple dessert is arranged into alternating steps and sprinkled with lime zest and crushed mint candy; it's a must-order.
With two shops and growing, A Pluma has been met with an overwhelmingly positive response – they often sell out of chicken by early afternoon.
13:00 – 16:00, 19:00 – 22:30
13:00 – 16:00, 19:00 – 22:30
13:00 – 16:00, 19:00 – 22:30
13:00 – 16:00, 19:00 – 22:30
13:00 – 16:00, 19:00 – 22:30