Abissínia
By Claire Gledhill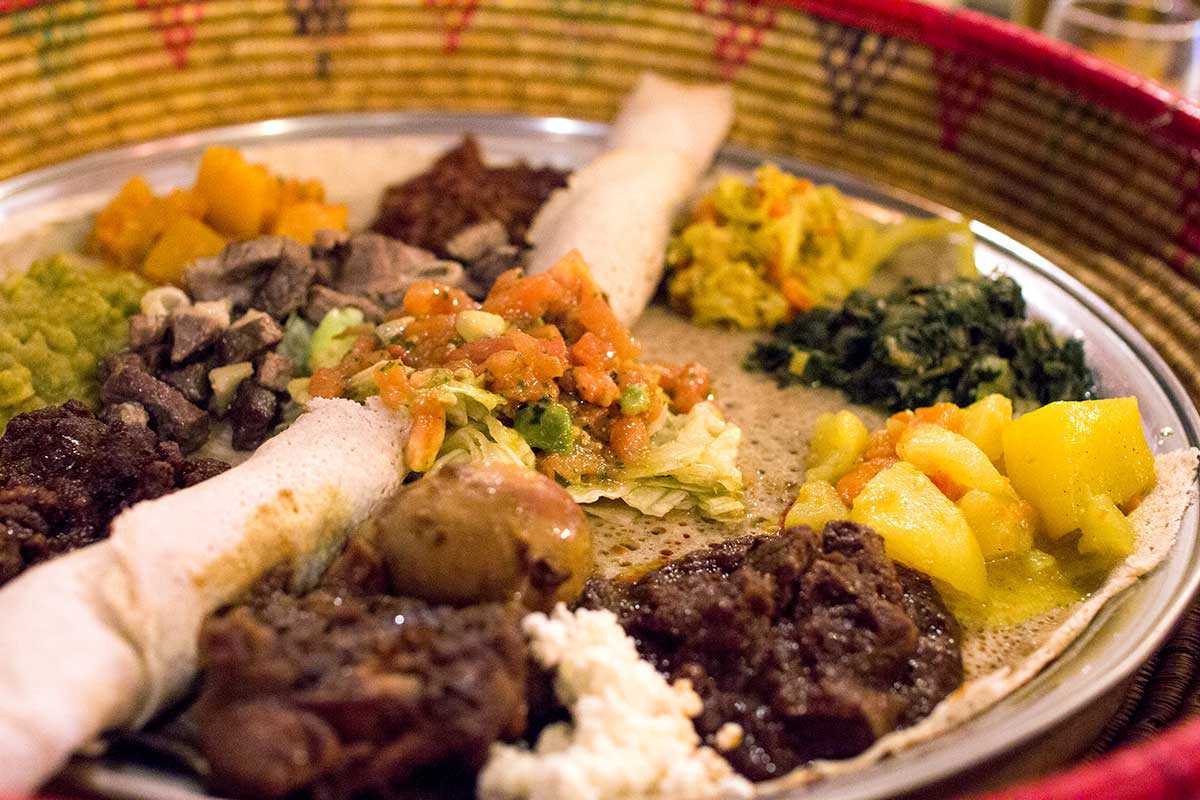 Published on May 1, 2015
Wishing to take her guests on a gastronomic journey to her Ethiopian homeland without leaving Barcelona, in 2003 Rahel opened Abissínia, named after Abyssinia, once the name for the ancient Ethiopian Empire.
Take the journey as you sit around a low table and eat with your hands, sharing a platter with dishes such as meser kek (lentils with onion & garlic), sega wot (beef stew with tomatoes & onion) and alecha (potato & carrot with onion, turmeric, garlic, ginger & basil). All are made with high-quality, locally sourced ingredients and served on injera, a savory, crêpe-style bread made with teff flour and sourdough starter. Many dishes are flavored with berbere, a blend of 22 spices.
The tasting platter costs €15 per person; €20 including a drink, dessert and coffee or tea. For the adventurous there are specials such as kitfo, minced raw beef marinated in a chili spice mix and clarified butter. End with the award-winning fruit salad of papaya, mango, guava, mint and cinnamon.
13:00 – 16:00, 19:00 – 23:59
13:00 – 16:00, 19:00 – 23:59
13:00 – 16:00, 19:00 – 23:59
13:00 – 16:00, 19:00 – 23:59
13:00 – 16:00, 19:00 – 23:59
13:00 – 16:00, 19:00 – 23:59
Abissínia
C/ Torrent de le Flors, 55
Barcelona