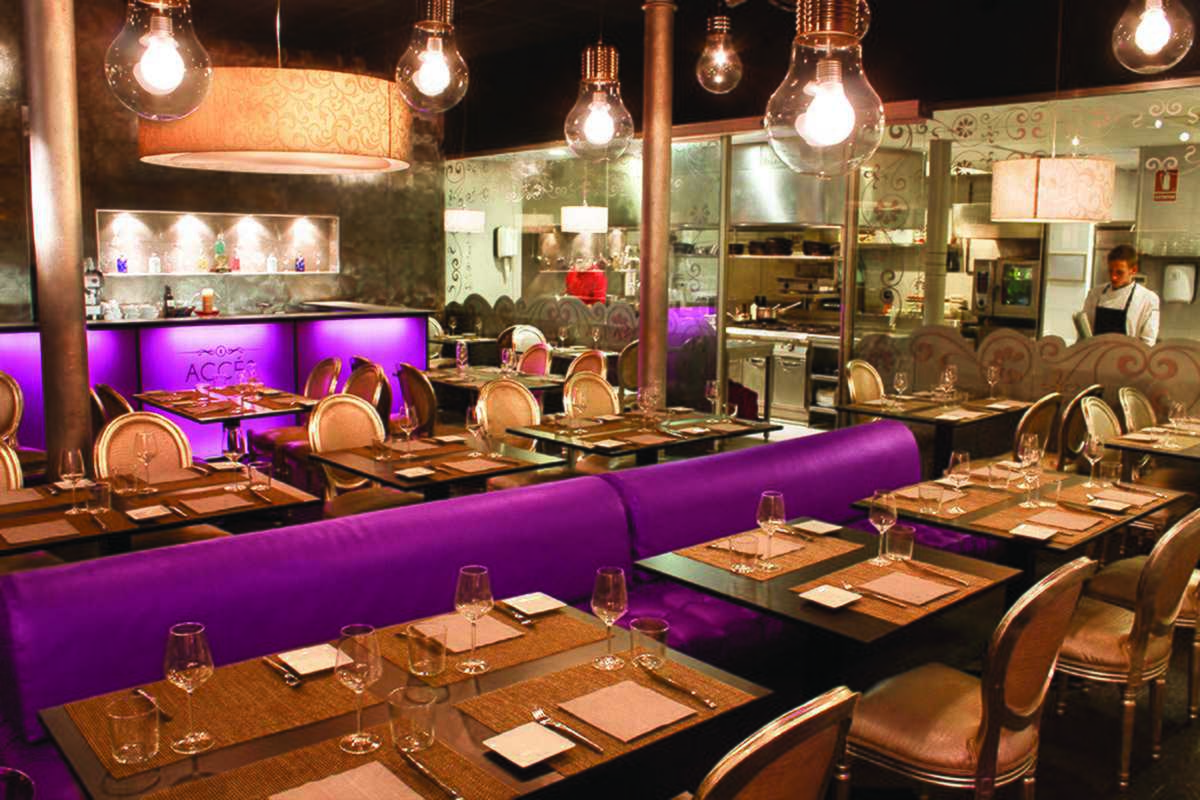 Published on December 1, 2014
Since its opening in 2014, Accés has become one of the city's most highly recommended restaurants. It is perfect for a romantic date, an encounter with friends or a celebration. Not too far from Plaça Catalunya or Passeig de Gràcia, the glamorous space offers up Mediterranean-fusion cuisine that makes Michelin-level luxury accessible to all: three courses with drinks will set you back around €35.
​​Offering a seasonal menu, the spectacular open kitchen serves​ ​up delicacies like Poached Egg at 65˚ with Green Pea Soup, Black Pudding & Cod or Pan Seared Scallops with Crispy Bacon & Confit of Fresh Artichoke.​ ​There's also a sumptuous, six-course tasting menu. Most ingredients and wines are local. Finish with an exotic cocktail or gin & tonic.