Aire Ancient Baths
By Chris Ciolli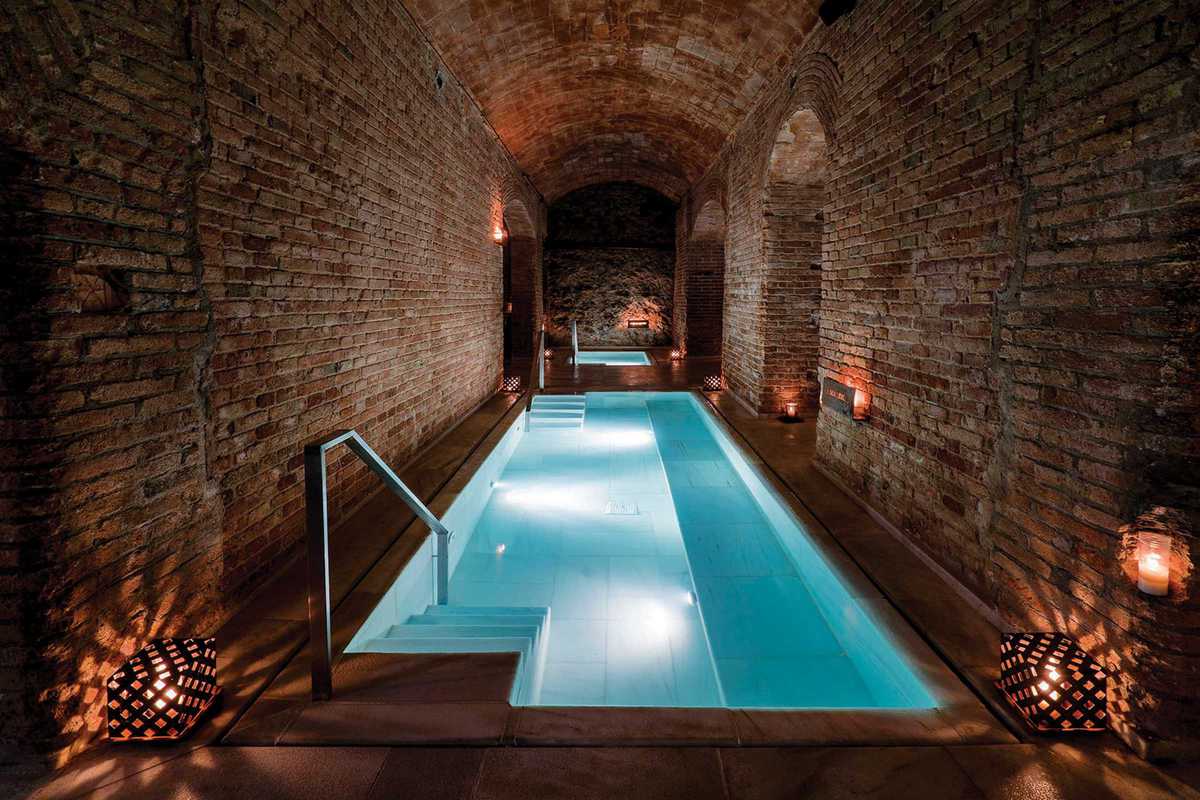 Published on September 1, 2019
The underground sanctuary at Aire Ancient Baths in the Born is one of the city's most relaxing spaces. Flickering candles light the way; for the length of your 90-minute session, time ceases to exist. Don't be surprised if one of the black-clad attendants has to wake you from your steam-induced stupor to send you on your way – you won't be the only one.
If you can, opt for a weekday morning, when you're likely to have the pools (cold, warm, hot, jetted and saltwater) and steam room mostly to yourself. Combine a basic session with a treatment or two (the massages and scrubs are excellent) and staff may even let you linger until a new round of spa-goers appear.
Before you head back to reality via the brightly lit locker rooms, take a moment to hydrate on the hot stone lounging areas with bottomless, fruit-infused water and sweet Moroccan mint tea.
Aire Ancient Baths
Passeig Picasso 22
Barcelona