Arc Iris
By Claire Gledhill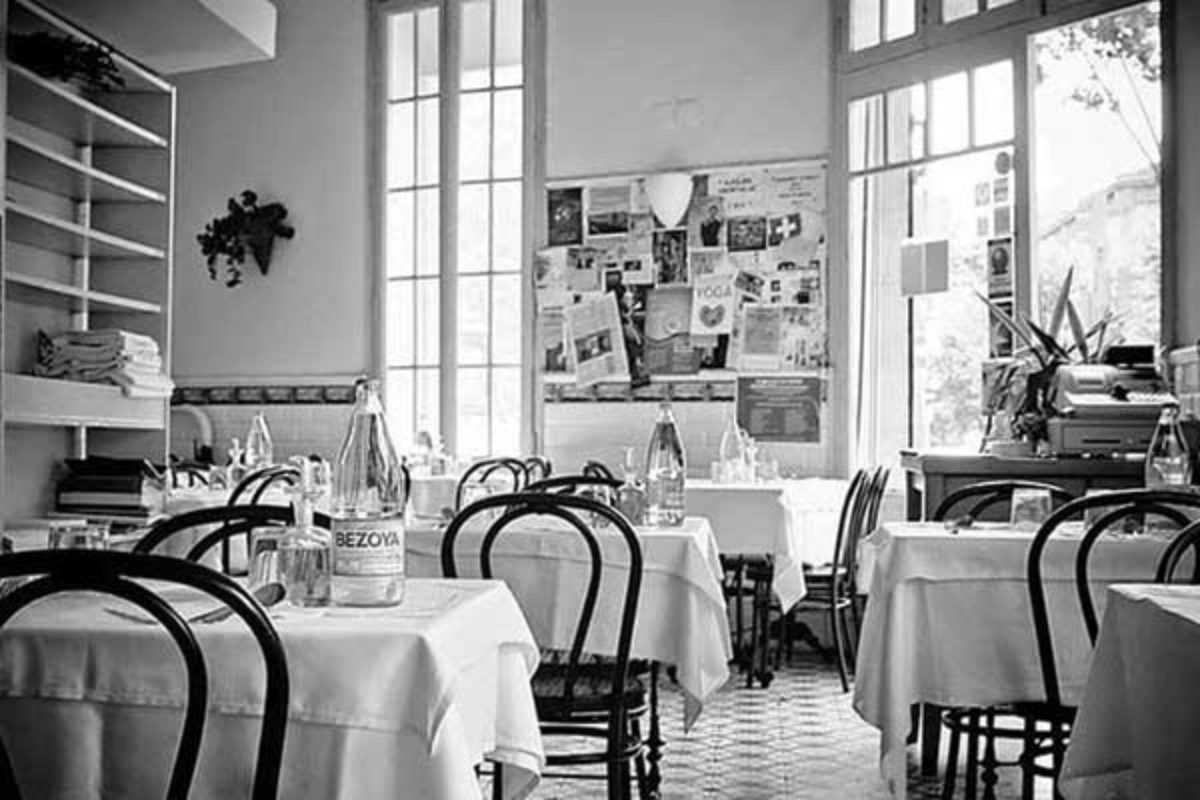 Published on February 1, 2015
It's not often that you eat a four-plate lunch and leave the restaurant feeling that you've done your body a favor. Yet it does happen, especially when you eat that lunch at Arc Iris. Barcelona's longest-standing vegetarian restaurant, for nearly fifty years they have been serving the city fresh, simple, unpretentious and guilt-free food.
Their corner of Diagonal captures a light that illuminates and enhances the white tablecloths and airy, bistro feel. Each table is laid with a basket of varied white and seeded breads and a large bottle of water, both of which you can enjoy without limit while tucking into the generous, ten-euro set menu.
Start with a vibrant, noticeably crisper salad than is usual in Barcelona or use that chewy bread to dip into a creamy, soothing leek soup. To continue you may find the comforting, rich and garlicky, wholegrain artichoke rice on the menu and follow it with mushroom and camembert-stuffed crêpes, if you've space, or if not, a lighter plate of roasted, oregano-sprinkled tomato and zucchini. End gently with a piece of seasonal fruit such as quince or mandarin, a helping of yogurt and muesli, kefir or a surprising, dairy-free plum cake which is delicate but feels like a treat.
Lunch is all they serve here. Catch them every afternoon except Sunday and be on your way to the office again within the hour thanks to the friendly, seamlessly efficient service or linger for longer over a glass of wine or a beer if you're in no rush. Note, however, there's no caffeine hit to send you on your way as no coffee or tea is served – just that self-satisfied feeling to carry you off with a happy, full stomach and a non-expanding waistline.
Arc Iris
C/ Roger de Flor, 216
Barcelona