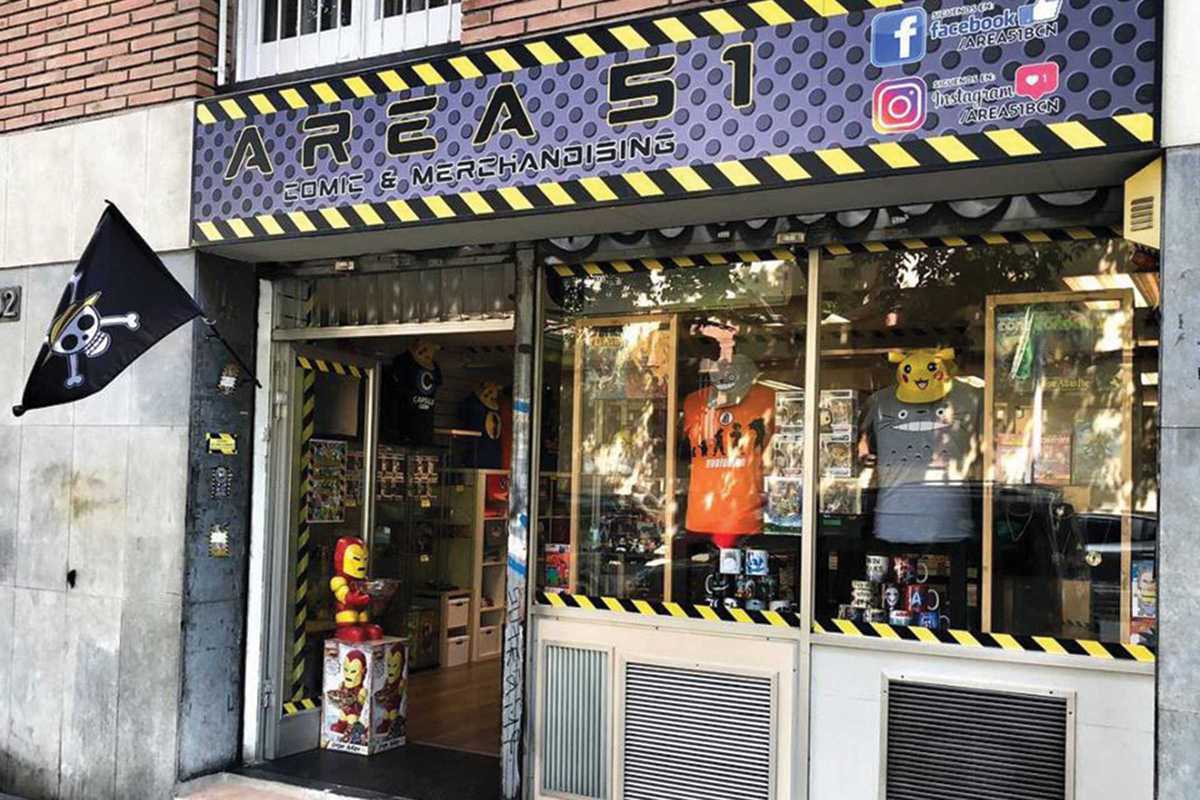 Published on June 1, 2018
You may have heard of an area in the city called Friki Triangle and wondered what exactly goes on there. There's no need for alarm: "friki" is just another way of saying geek, and the part of town in between Arc de Triomf and Plaça de Tetuan is indeed a mecca for all lovers of comic books, manga, cosplay and gaming.
A stroll up Passeig de Sant Joan will bring you past quite a few stores and even a comics-themed café, and exploring the surrounding streets reveals quite a few more.Opened earlier this year, Area 51 is a recent addition to the area but perfectly placed at the top of the Friki Triangle on Carrer de Casp. With a huge range of merchandise and a well-curated range of comics and books, they certainly deserve to be included with the more established big hitters in any shopping trip to the area.
Look out for the store with the pirate flag above the door and head in to find some comic book treasure.
10:00 – 14:00, 17:00 – 21:00
10:00 – 14:00, 17:00 – 21:00
10:00 – 14:00, 17:00 – 21:00
10:00 – 14:00, 17:00 – 21:00
10:00 – 14:00, 17:00 – 21:00
10:00 – 14:00, 17:00 – 21:00