Axel Sky Bar
By Danny Hilton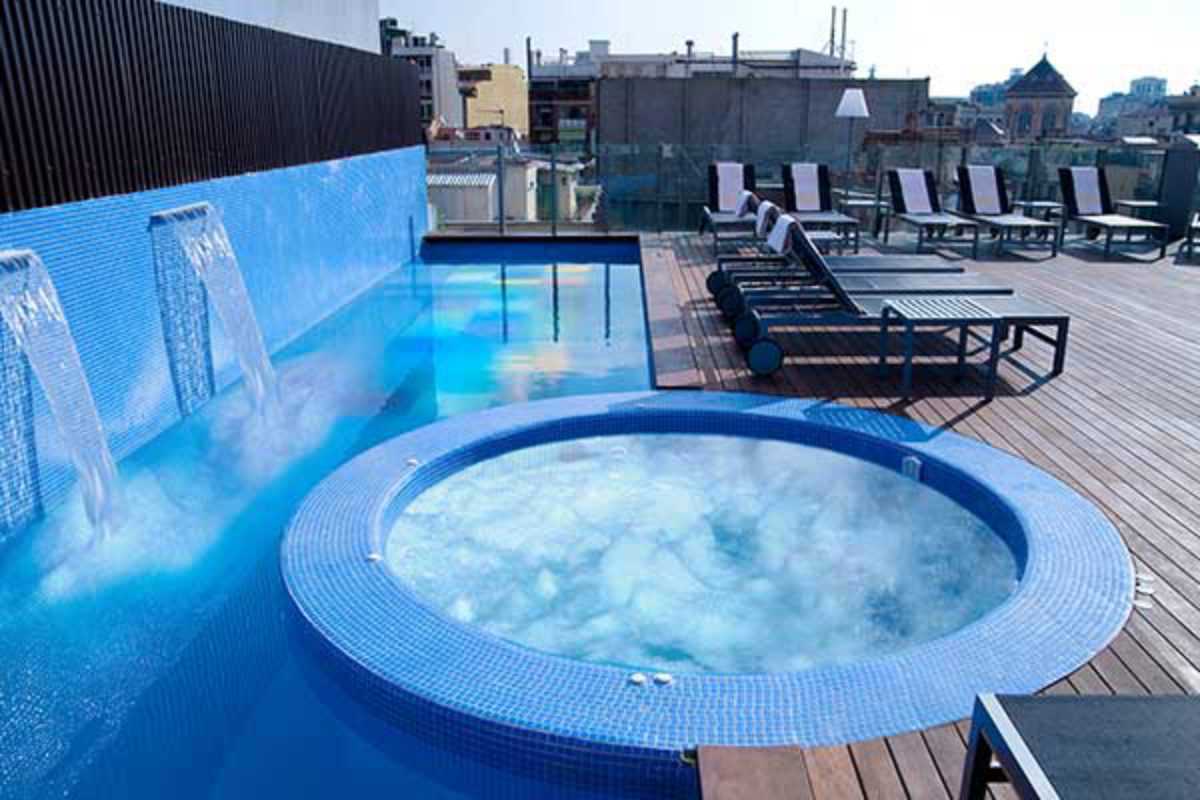 Published on April 1, 2015
The Axel Hotel in Barcelona is a gay hub for locals and tourists alike. The rooftop bar, open from April (weather permitting), takes center stage for every self-respecting gay man or boy for miles around, especially for its Friday night early(ish) drinks.
Head to the top floor of the hotel at around 10pm to check out the fantastic views of the city. You don't have to be a guest to drink at the Sky Bar, although dress to impress – this is where the glamorous boys go to see and be seen. There are tons of great cocktails to be had, and generous measures of ice-cold gin 'n' tonic. The music is chilled, with a mixture of funky, electro and house.
There are plenty of places to sit around the terrace, or next to the small but perfectly-formed pool, including some comfy sofas and quieter nooks and crannies for kissing your man of the moment.