B-Lounge
By Michael Mueller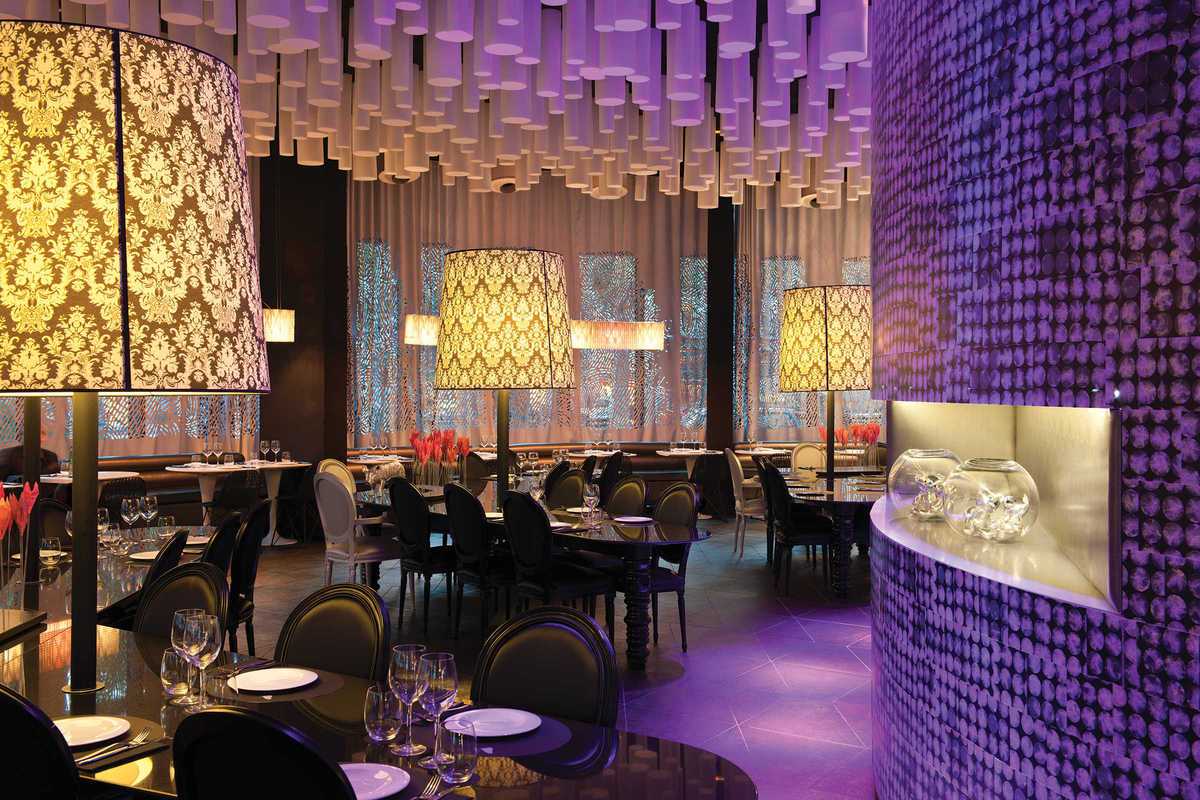 Published on February 1, 2016
This sleek, colorful lounge and restaurant in the Barceló Raval hotel was designed by Catalan artist Jordi Galí. The sophisticated décor is complemented by a Mediterranean menu of tapas and fusion cuisine featuring Mediterranean, Arabic and Asian influences.
The menu is surprisingly inexpensive for a four-star hotel and reflects the group's spirit of inclusion, appropriate to the gritty character of the surrounding Raval neighbourhood. The restaurant offers a complete tasting menu with a range of tapas, a main and dessert for €26 a person (minimum two people), plus drinks. The Sunday brunch, available for €25 including a Bloody Mary or Mimosa, draws tourists and locals alike.
Stop by at night for a well-mixed cocktail, and from May through October head to the rooftop terrace for spectacular, 360-degree views of the city.
12:00 – 16:00, 19:00 – 23:00
12:00 – 16:00, 19:00 – 23:00
12:00 – 16:00, 19:00 – 23:00
12:00 – 16:00, 19:00 – 23:00
12:00 – 16:00, 19:00 – 23:00
12:00 – 16:00, 19:00 – 23:00
12:00 – 16:00, 19:00 – 23:00
B-Lounge
Rambla del Raval, 17–21
Barcelona