Babèlia
By Claire Gledhill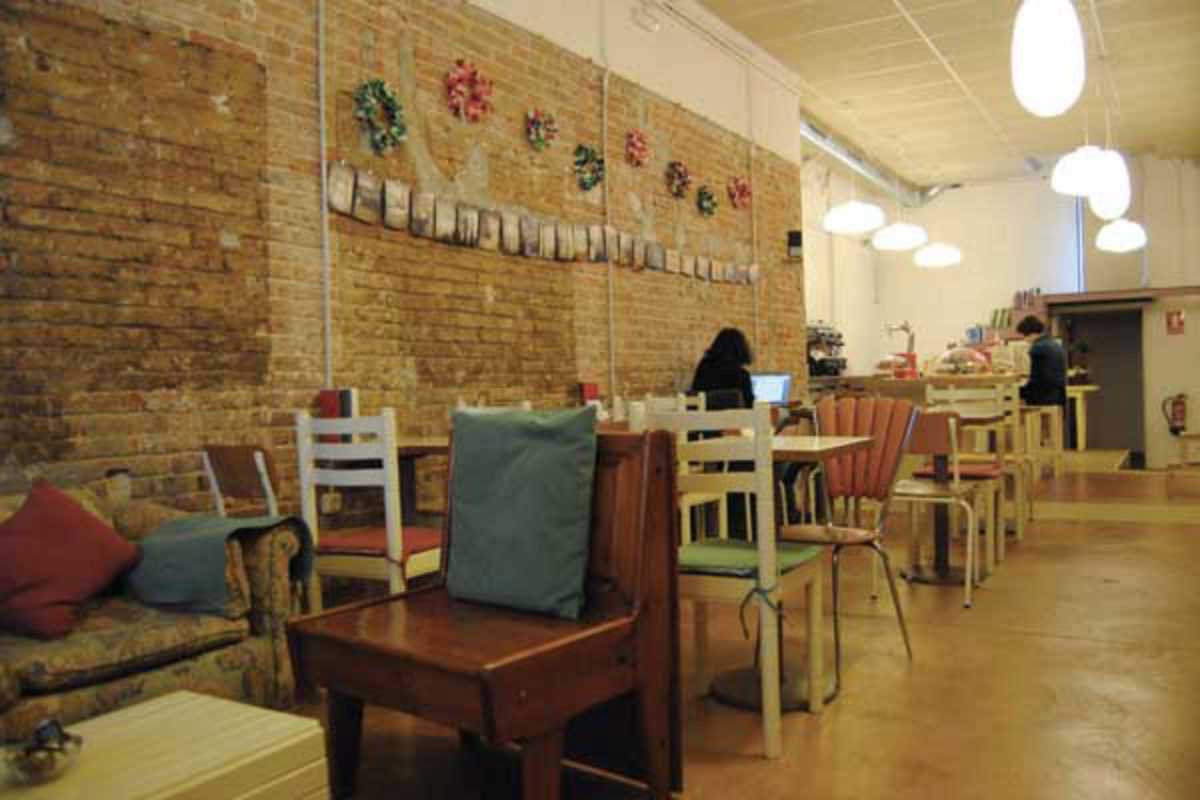 Published on March 1, 2013
In these days of all-consuming screens and tablets still nothing beats the power off button followed by the sanctuary of a good book and a steaming pot of tea. When a café brings together your Chai, Rooibos or Earl Grey with an array of second-hand books to peruse and purchase, it's a match made in heaven.
From the leaves of Babelia's book menu you can select your tea of choice, brought infusing in a dainty teapot accompanied by a heap of sugar cubes, and pair it with a rich, buttery brownie, a slice of the cake of the day or a bikini, mini baguette or salad. And if you're not a tea aficionado then you're catered for with beers, wine coffee and refrescos.
Reminiscent of a library, there's a low hum of voices, music and an air of serenity. There's also a wall of pre-owned titles in English, Spanish and Catalan as well as a smaller selection in other languages, all just waiting to go home with you. Whatever your reading persuasion, be it novels, politics, self-help, history or the arts, there's something for everyone here and a simple sticker system tells you what you'll be paying for your choice, between two to eight euros for most cop­ies, or an eight plus category for special volumes.
Switch off in a quiet corner and plan that foreign trip, real or imaginary, with a travel guide or immerse yourself in cinematic history from part of a selection only for reading in-house. Babelia will buy your books to resell, run an intercambio contacts board for those wishing to brush up their skills and host an English book club with plans for a Spanish one to follow soon.
But, if you're industrious and really can't or won't stay away from that screen, WiFi connec­tion is available.
10:00 – 14:00, 17:00 – 21:00
Babèlia
C/ Villarroel, 27
Barcelona