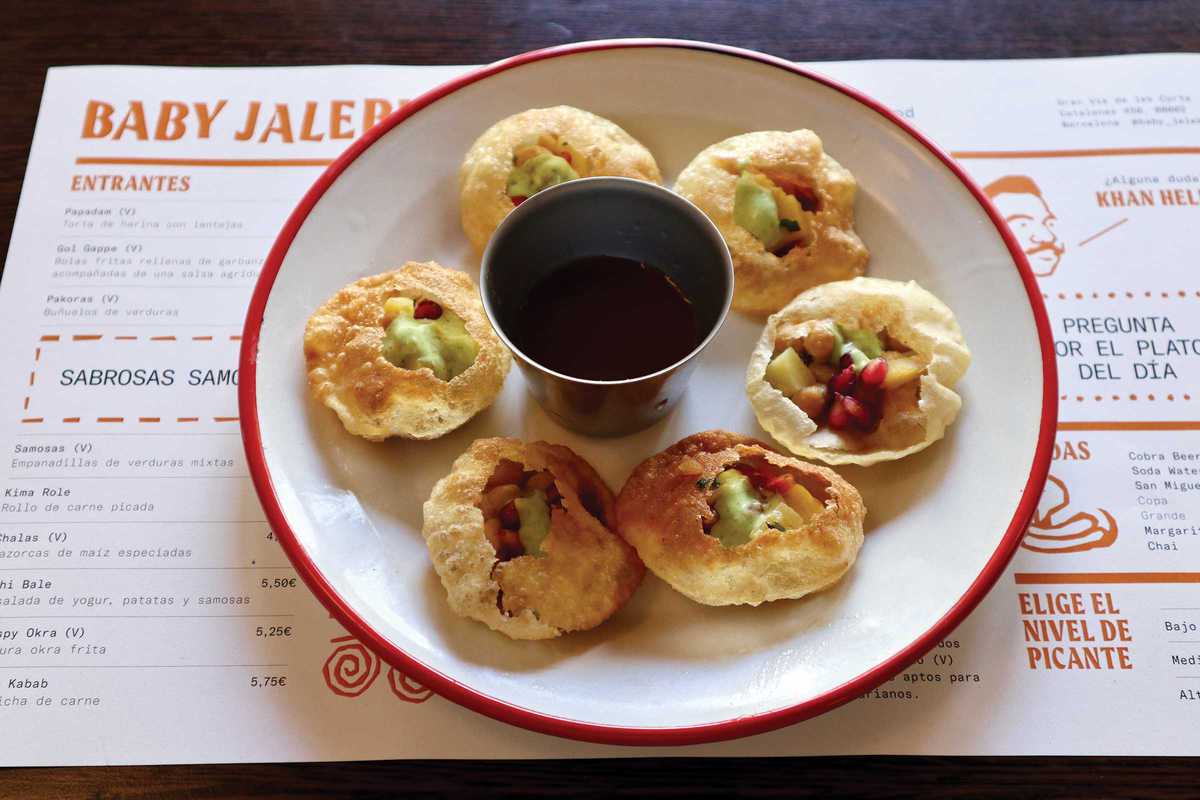 Published on May 1, 2019
It's the minds behind the The Fish & Chips Shop that have opened Baby Jalebi on Gran Via. The space is named after the mother of one of the owners, who loved sweet jalebi so much as a child that she obtained the moniker. The offering is billed as Punjabi street food but includes familiar plates like chicken tikka masala and saag paneer alongside more unusual dishes like fried okra.
The most novel thing about this place is not on the plate but in the presentation. They've done away with the associated trinkets and tat in favor of a simple design with an orange stripe that runs along the wall and around the plates, serves as a border for the menus, and culminates in a neon sign at the back of the restaurant.

An affordable à la carte menu with starters comes in at around €5 and mains at €8 adds to the appeal. Although relatively new, Baby Jalebi already enjoys good patronage
13:00 – 16:00, 20:00 – 23:00
13:00 – 16:00, 20:00 – 23:00
13:00 – 16:00, 20:00 – 23:00
13:00 – 16:00, 20:00 – 23:00
13:00 – 16:00, 20:00 – 23:00
13:00 – 16:00, 20:00 – 23:00
Baby Jalebi
C/ Gran Via, 452
Barcelona