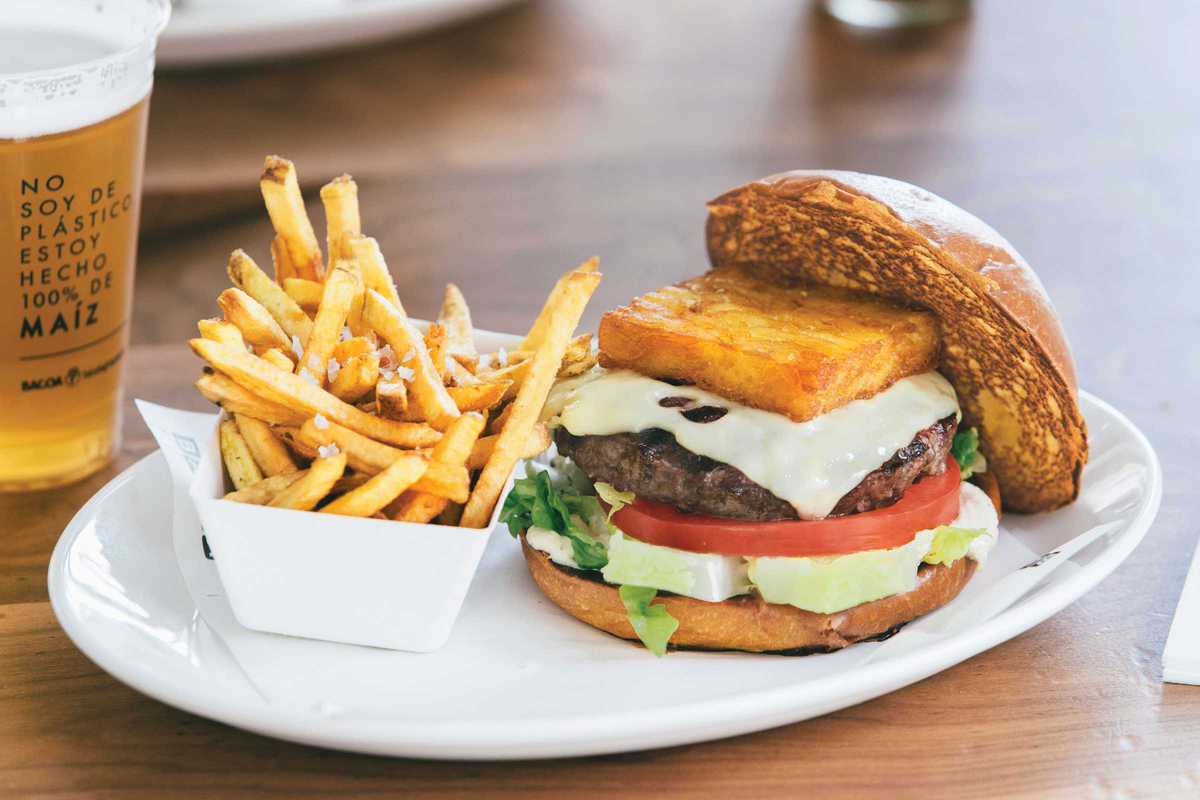 Published on May 1, 2018
Australian chef Brad Ainsworth and his Spanish wife Paula Lera have elevated Barcelona's gourmet burger game to stratospheric heights. The couple have an empire of beautiful burger joints around the city offering the laid-back vibes of a good ol' fashioned Ozzy barbecue and hearty grub guaranteed to put a grin on your mug.
Sourced from a small farm in the Catalan Pyrenees, the beef is organic, chargrilled and never frozen. All the condiments, from the pickles, ketchup and mustard to the black truffle mayo and aïoli, are lovingly homemade. Whatever you order will hit the spot but the Australiana burger, crowned with grilled beetroot, cheddar, bacon and barbecue sauce, is a satisfying introduction. For something less hefty try the Pollo Light, marinated chicken breast with mustard and roasted red peppers wedged into a wholemeal bun.
Vegetarians and vegans also have options here. But whatever you do, don't miss the hand-cut bravas and French fries.
Bacoa
Av. Marquès de l'Argentera, 1
Barcelona