Banitsa
By Claire Gledhill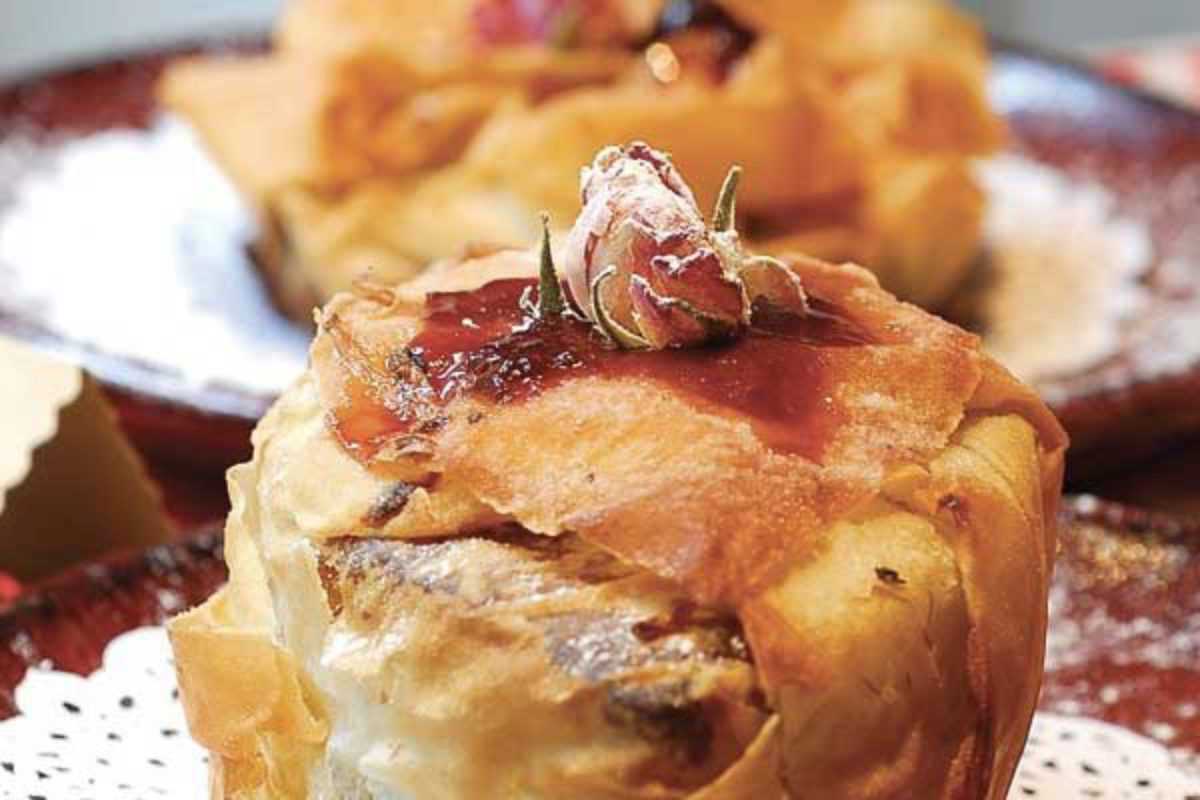 Published on December 1, 2013
Making phyllo pastry is a fine art. The finest is as thin as tracing paper and is a familiar sight across the Balkan region in their pastries and desserts. One such pastry is the Bulgarian banitsa, typically stuffed with cheese and/or spinach. Banitsa is also the name of Mikhaela Mikhaylova's small café and shop, where for the last five years she has brought Bulgaria to Barcelona and refined the pastries of her homeland with a modern look and contempo­rary flavors.
She shapes handmade phyllo or imported quality pastry from Greece into pretty roses, filled with beef, slow-cooked onion and eggplant, or into sheets that encase ricotta-stuffed zucchini flowers. For a sweeter tooth, she stuffs the roses with chocolate and confited rose petals, or stewed plums and fresh cheese. Take them away or sit in and enjoy them with a natural, still lemonade or an infusion of Bulgar­ian thyme, marigold or rose tea. Rose perfume is a common theme among the other Bulgarian products she sells here. Try a jar of rose petal jam, boiled roses or violet candies, or the Bulgarian version of perfumed Turkish delight.
The flavors and fragrances of the Balkans also sing through in the honey, raisins and walnut version of that sweet coffee accompani­ment, as well as in the pine resin and rosehip jellies, and the cherry or red grapefruit fruit juices. Yet the art of this fine pastry making no longer needs to stay a mystery. Mikhaela regularly runs four-hour workshops where she banishes misconceptions about its difficulty and gives you the chance to make a savory and sweet banitsa, followed by the obligatory tasting. The courses are not listed on the website so contact them for information.
Banitsa
C/ Diputació, 188
Barcelona