Bar Bodega Quimet
By Sophie Cameron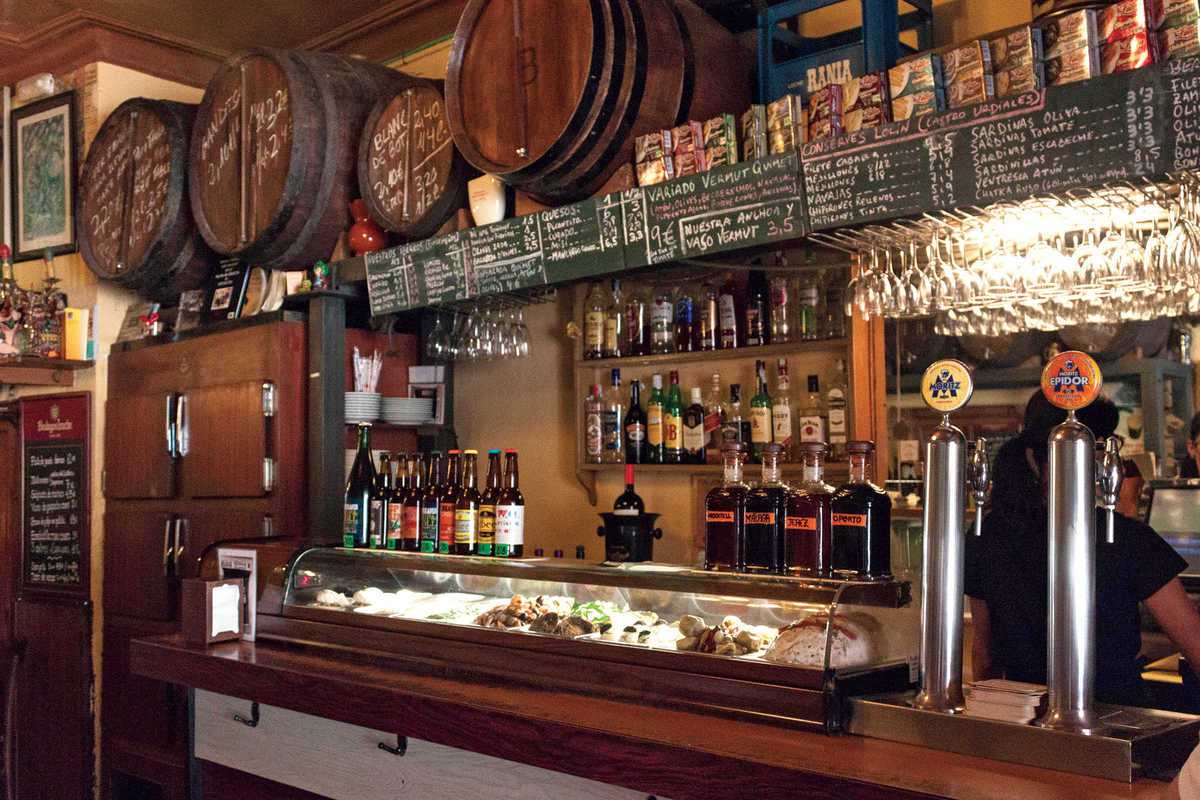 Published on October 1, 2016
Tradition thrives at Bar Bodega Quimet, the old-school wine shop and bar that's been an integral part of Carrer de Vic since 1954. Known for the quality of its products, this friendly, intimate locale draws in locals and tourists alike – an ideal spot for chatting over a glass of wine, vermouth, cava or an artisanal beer, perhaps accompanied by a few traditional dishes sourced from all around Spain.
Must-trys from the all-day menu include L'Escala anchovies, octopus with potato purée or broad beans with ham and poached egg, while the variado vermut del Quimet (vermouth variety platter) is an ideal option for sharing. You'll also find a wide range of cheeses, hams, olives from around the country, Extremadura cured meats and more, while the bodega sells a vast array of wines and vermouths.
With no TV or radio to distract, this is a place for good talk, good drinks and good food. Good times.
12:00 – 17:00, 18:00 – 23:59
12:00 – 17:00, 18:00 – 23:59