Bar Centro
By Claire Gledhill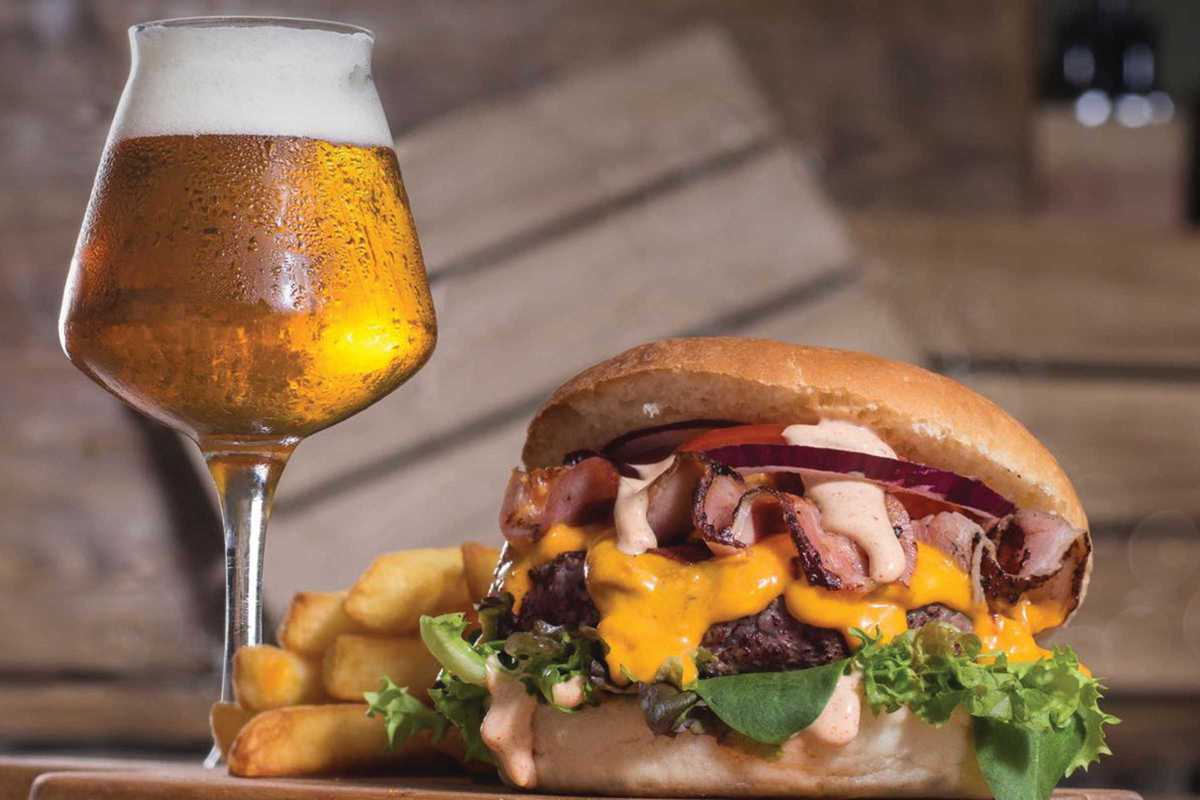 Published on February 1, 2018
Not content to stick with a classic burger-and-craft-beer formula, Bar Centro decided on a more eclectic menu. Alongside excellent burgers – they've been named among the best 50 burgers in Europe by Big 7 Travel – there is the Beef Bourguignon – a street food version of the classic French dish – or crunchy chicken topped with salad, chipotle mayo, bacon and melted cheese.
The popular Monkey Burger is made with Galician D.O.-aged beef cooked over volcanic stones and served with smoked cheese, a fried egg, crispy onion rings and Siracha mayo. The BBQ pulled pork sandwich is rivaled by a "ceviched" version macerated in lime, onion and cilantro. The international array of salads and sharing plates encompassing tacos, tequeños, onion rings, shrimp gyozas, bravas, crispy fried chicken or chili con carne means no one goes hungry if burgers are not your thing.
Wash it down with a craft beer from one of eight taps, natural wine or organic cocktail. The space itself is relaxed and a welcome escape from the touristy center. Stop by for occasional exhibitions where you can buy art from local artists.