Bar La Ravala
By Eve Gabriel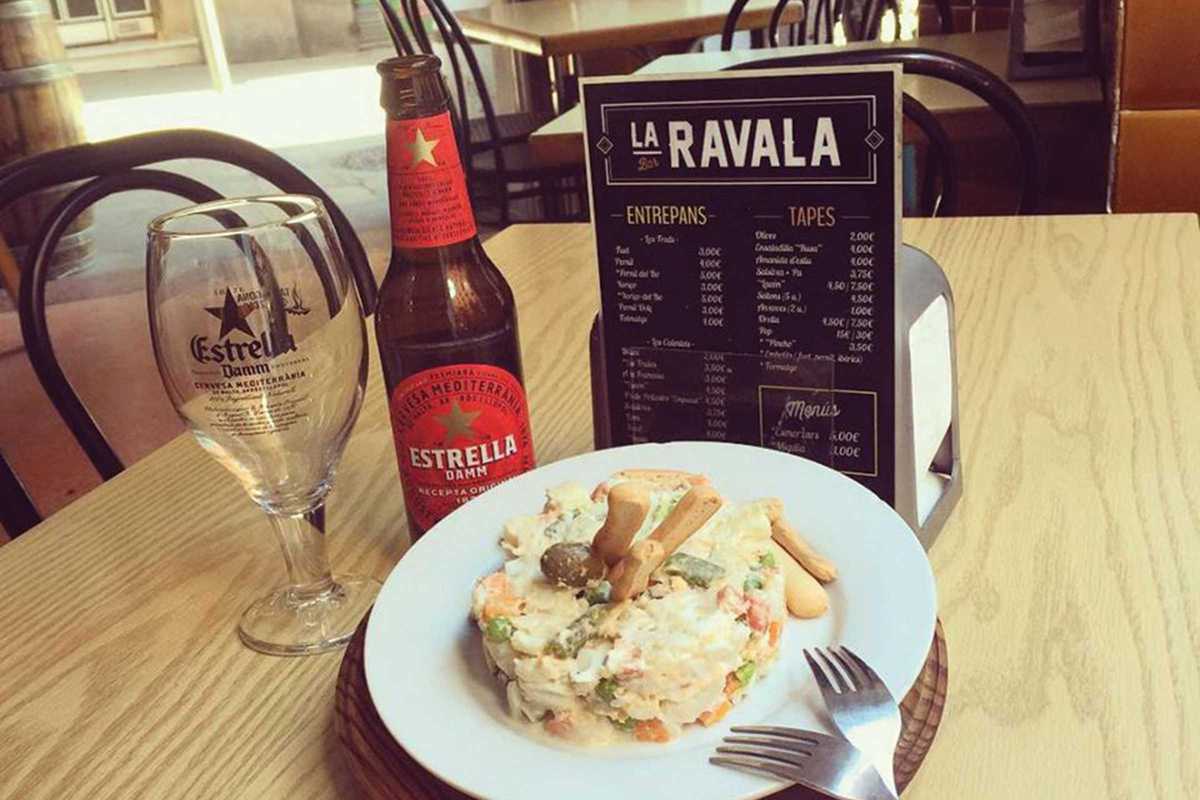 Published on March 1, 2019
Situated in the heart of Raval on the corner of Carrer de la Luna, Bar La Ravala has remained in its original location since its opening in 1920. The bar took new ownership in 2018, when local Sandra Desunvila Gracia decided to take on the business as her own. Sandra had no plans to change the originality of the bar, with her intentions set on keeping it true to its name: authentic and casual.

Since then, La Ravala has both maintained its loyal customers while attracting a new, younger crowd, adding diversity and a new lease of life to this small, cozy space. Tapas at La Ravala are homemade daily and can be found traditionally displayed in a glass case on top of the bar. Their locally-sourced morcilla is a recommended favorite and pairs perfectly with el vino de la casa. It's worth noting that the menú del día attracts a loyal following, thanks to Sandra's delicious cooking and attractive prices.
Head to Bar La Ravala on a Tuesday at 8pm and you will be met with an excited crowd of young people ready to take on the weekly quiz. It's delivered both in Spanish and English and the winning team is awarded two bottles of wine. If you want to visit a bar in the city with a relaxed vibe and its tradition still intact, then head to Bar La Ravala to eat and drink like a local.
Bar La Ravala
C/ de la Luna, 1
Barcelona