Bar Olimpia
By Sophie Cameron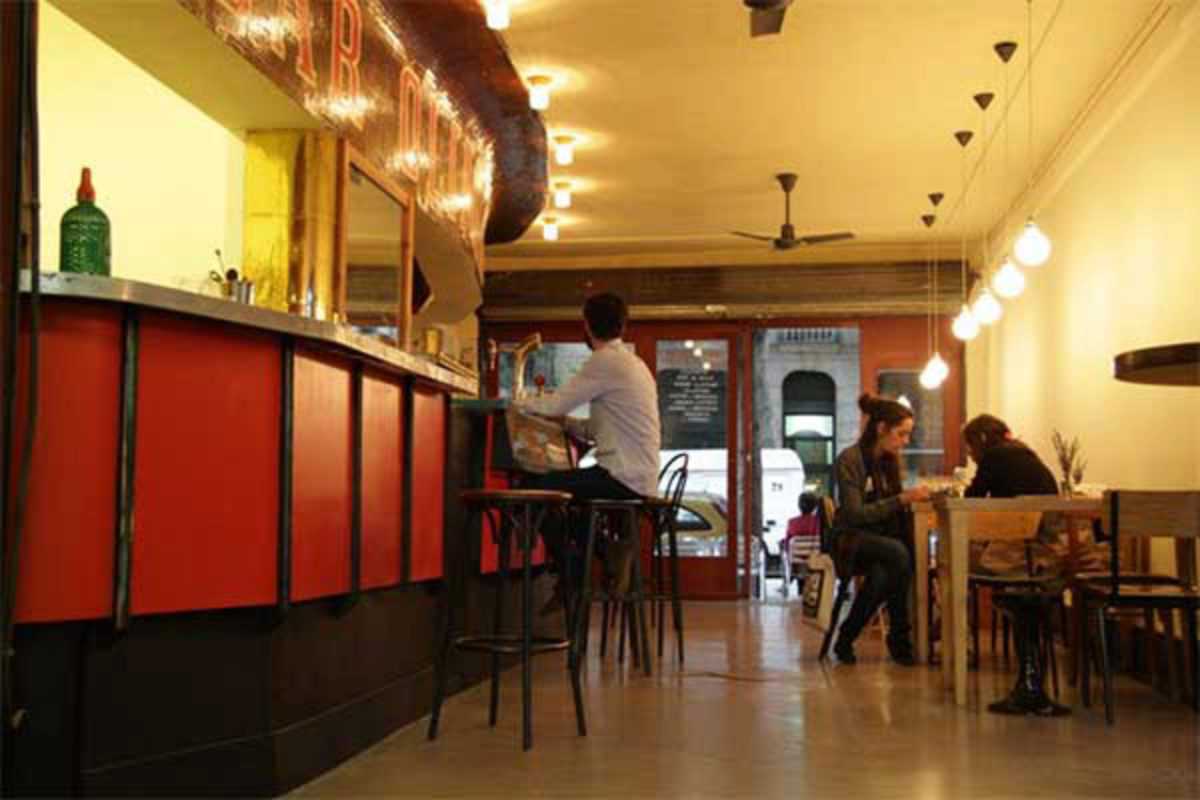 Published on December 1, 2012
From 1927 until 1947, Sant Antoni was home to the Olimpia Circus, a 6,000-capacity venue which also held operas, ballets, boxing and more. Opened in 2012 on one of the streets that housed the great venue, Bar Olimpia has inherited both the circus' name and a part of the neighborhood's cultural legacy – its basement once served as a rehearsal space for rock groups such as Los Rebeldes.
Hailing from Catalunya, Mallorca and Colombia respectively, partners Carlos, Laura and Maria José have mixed their geographical and professional influences to create a sparse but stylish bar serving some of the best foods from around Spain. Try the salt cod salad, vegetable paté or cheese platter with lesser-known Spanish varieties, perhaps paired with one of many gin 'n' tonics, a classic cocktail (like a Mint Julep or Gimlet) or homemade vermouth, served to DJs or local musicians on Sundays and special dates.
Retro but unpretentious, this is a great choice for quality local food and fantastic drinks, all with a touch of cultural history.