Barcelona Cooking
By Claire Gledhill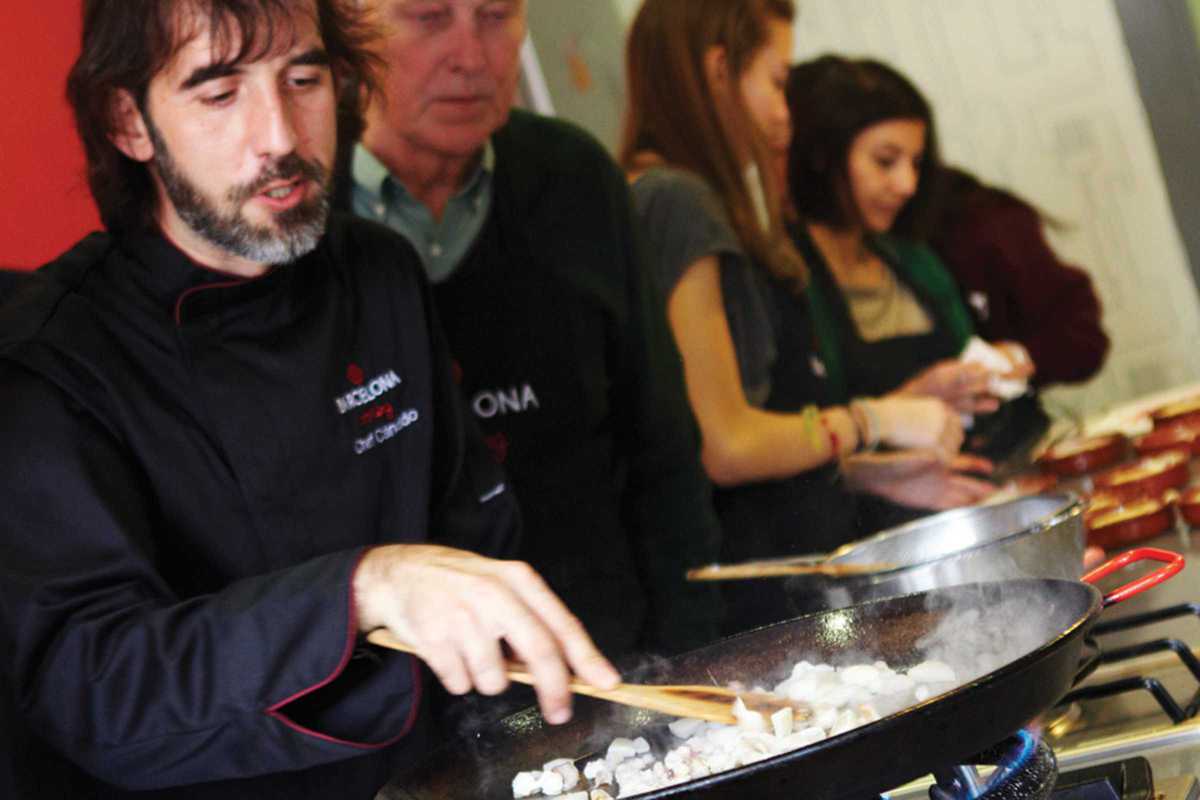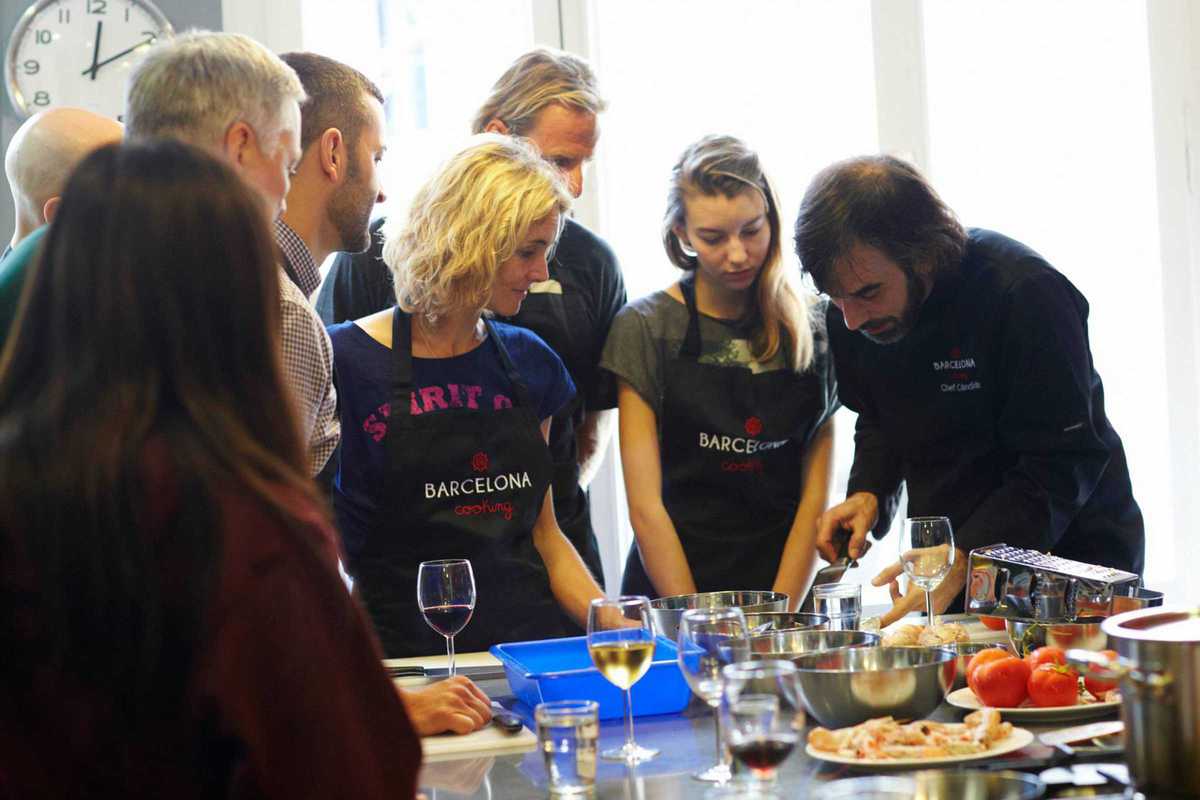 Published on August 1, 2019
Are you a visitor to Barcelona wanting to learn more about local dishes or how to prepare them when you go home? Do you live here and want to brush up on your Spanish culinary skills or offer an alternative activity to friends coming to town? If so then attending a cooking class, chef demonstration or tour with Barcelona Cooking might be just the thing you're looking for.
Out of their kitchens situated on La Rambla, one of their amiable chefs will guide you through the preparation of Spanish and Catalan dishes before you sit back and enjoy the fruits of your efforts. As your wine glass is filled at the beginning of the Spanish Cooking class you will be talked through what you will make under the guidance of an experienced chef, then it's over to you.
In a typical class you will learn the secret to a perfectly set Spanish tortilla (omelette) and how to flip it, blend a seasonal gazpacho with watermelon, cook up an authentic paella that doesn't include an ounce of nasty food coloring, prepare Catalan pa amb tomàquet (tomato bread) without overpowering garlic or watery tomato sauce, and then cook, chill and caramelize a delicious crema catalana dessert. Whether you rarely touch a pan or are a seasoned cook, there is something for everyone.
Other offerings include a Classic Tapas class and a combo Catalan Tapas and Wine class and Boqueria market tour. All classes are in English. Prices run from €65 for the cooking classes to €78 for the combination class and tour. Barcelona Cooking also tailors workshops to dietary requirements, delivers private classes and offers corporate team-building workshops.
10:00 – 14:00, 18:00 – 21:00
10:00 – 14:00, 18:00 – 21:00
10:00 – 14:00, 18:00 – 21:00
10:00 – 14:00, 18:00 – 21:00
10:00 – 14:00, 18:00 – 21:00
10:00 – 14:00, 18:00 – 21:00
10:00 – 14:00, 18:00 – 21:00
Barcelona Cooking
La Rambla 58, ppal 2
Barcelona