Barcelona Martial Arts Academy
By Natasha Drewnicki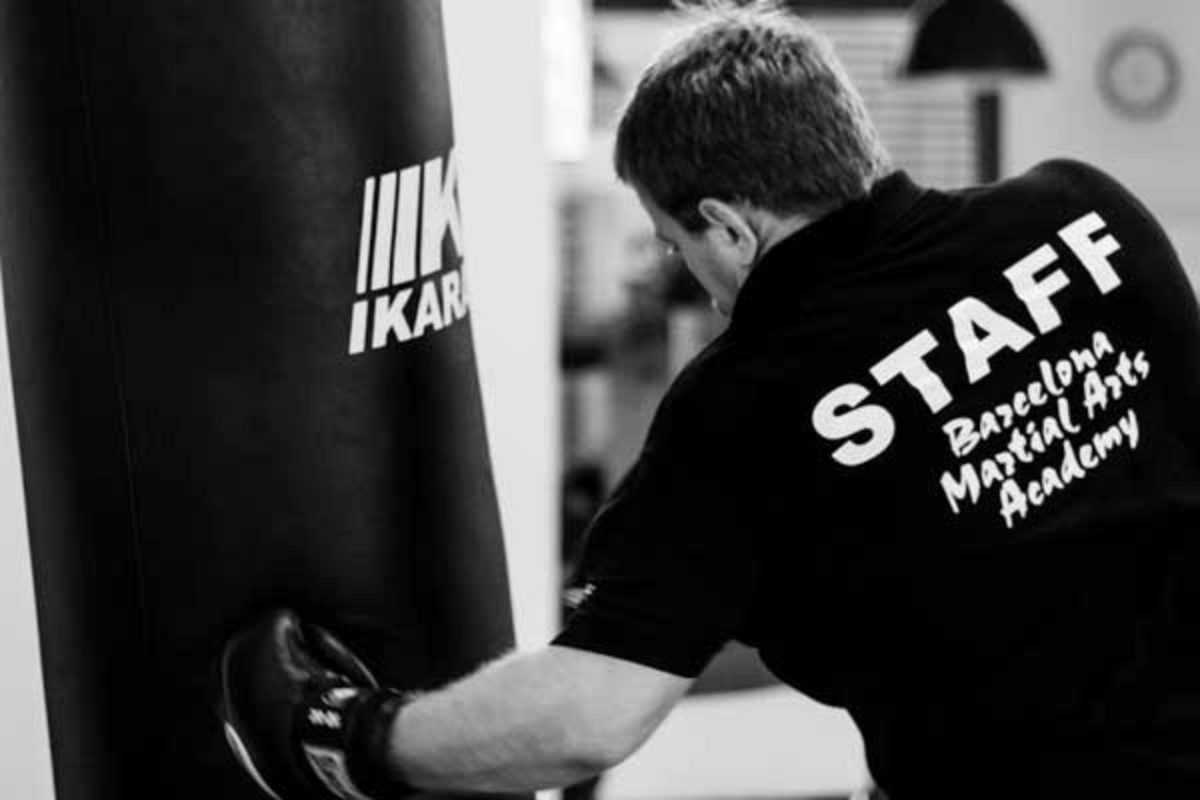 Published on December 1, 2014
Admittedly, I've never been an overly active person, and resolutions to work out usually lose their momentum within weeks. The gym is too mundane – the buzzword "fitness" as intangible as it is unachievable when treated as the holy grail of exercise. It wasn't until an ill-fated incident prompted me to trade the gym for self-defense classes that I discovered Barcelona Martial Arts Academy, completely refreshing my outlook on physical wellness while teaching me a valuable new skill.
Open since 2005, owners Michael de Acevedo and Natalia Márquez recently moved from Gràcia to Poblenou to take advantage of the breathing space this emerging neighborhood allows, and the ample studio is located (somewhat fittingly) in an attractive renovated arms factory. Classes range from basic self-defense to Thai boxing (aka Muay Thai), Brazilian Jiu-Jitsu and Combat Submission Wrestling. I eagerly enroll in three classes of self-defense and Thai boxing per week.
Taking tentative steps with five others, the high-octane kicks, punches and counterattacks seem highly technical to begin, practicing endless repetitions until Natalia (with the patience of a saint) deems them effective, with firm but positive encouragement. We also handle short wooden canes known as Kali sticks, originally a Philippine weapon-based fighting system, but used in class to improve motor skills.
By the third session my sloppy coordination is, well, less sloppy, as I focus on reconnecting the mind with the body, something all too often lost in the modern pursuit of physical perfection. "Your brain is part of your body and if you don't stimulate it, everything else will lag," says Michael, an American who was taught by Bruce Lee's training partner Greg Nelson for many years as well as by guru Dan Inosanto. "Martial arts are about becoming a well-balanced person in every area."
BCNMA is an establishment of substance and the classes teach perseverance and humility, not to mention improved reflexes, strength, confidence – and of course, fitness. Advice for fledglings to the world of martial arts? "Enjoy being the new guy. Fail and fail again, but get back up and figure it out." Principles worth fighting for outside the classroom, too.
10:00 – 13:00, 17:00 – 22:00
10:00 – 13:00, 17:00 – 22:00
Barcelona Martial Arts Academy
C/ Roc Boronat 66, A 1
Barcelona