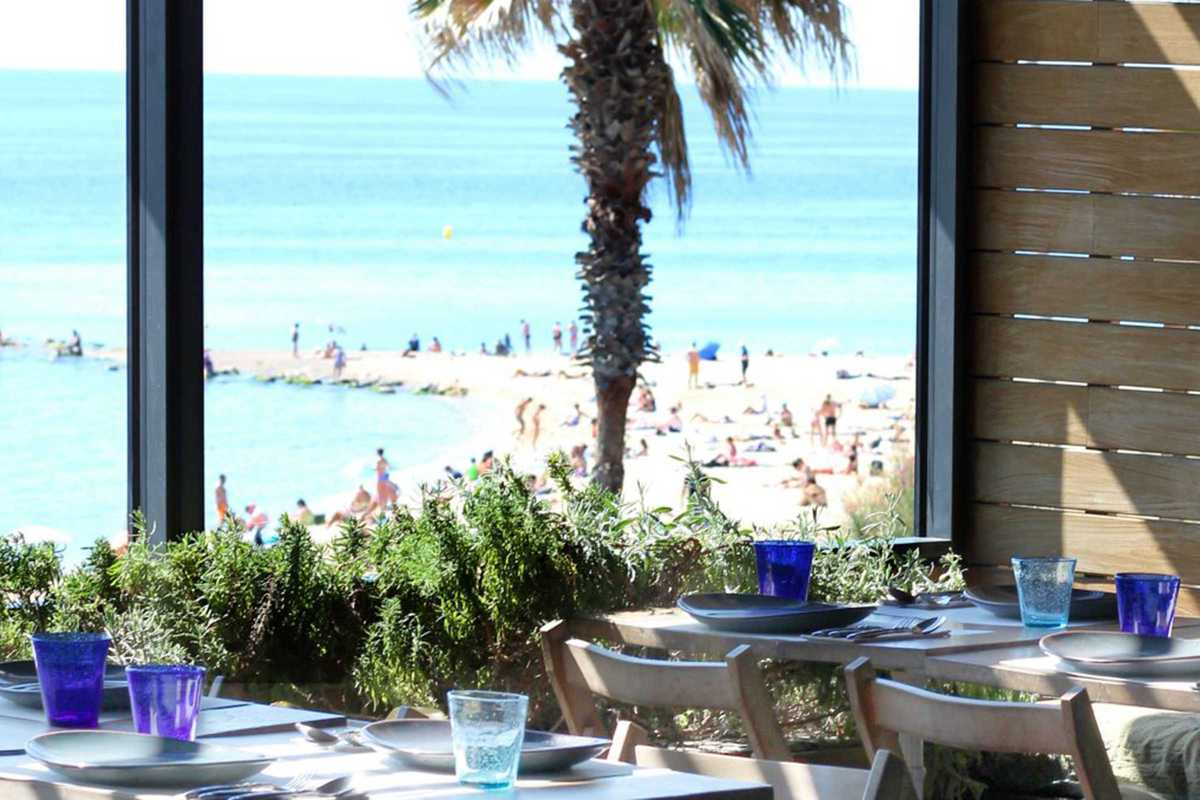 Published on May 1, 2018
As summer approaches, those all too familiar emails start flooding in: "I know we haven't spoken for years, but we're coming to Barcelona for our holiday and we'd like to catch up! Let's meet for a paella at the beach. Any recommendations?" Don't these people realize what kind of pressure they're putting on you? And where can you go that serves proper paella that's not too fancy… and with sea views? Where can you get a good paella and not have to wait an hour for a table, and another to be served, without paying €100 per head?
Well, I'll tell you where, amigos: go to Barraca. Part of the Tribu Woki group, this modern, Mediterranean-facing arrocería specializes in traditional seafood and paella, and you can afford to eat here without having to rent out your living room on Airbnb. Start with classics like bombas, croquettes and calamari before moving on to picture-perfect fish dishes and paellas for around twenty bob a head. Everyone's a winner.
Barraca
Passeig Marítim, 1
Barcelona