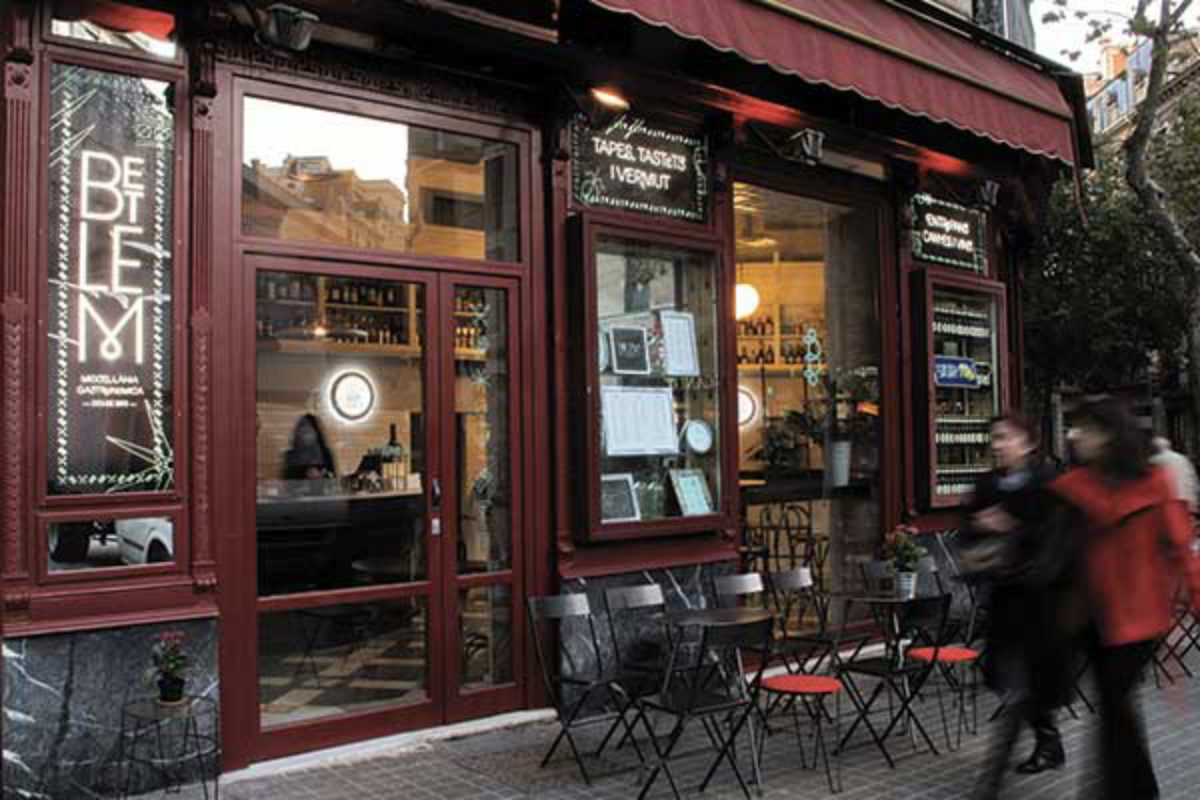 Published on March 1, 2014
Please save the following Catalan saying to your personal hard drive: "Drink good wine, eat good bread, and you will always be healthy." After which, put the proverb into practice by dropping in to Betlem.
This locale, located on the "right" side of Barcelona's Eixample, has a history going to back to 1892 and was trans­formed into a gastrobar by Catalan chef Víctor Ferrer. The kitchen never closes. Start your morning off with a latte or a freshly squeezed orange juice and a breakfast treat. During the day they serve hot and cold sandwiches like black butifarra with caramelized onion, as well as meat and cheese platters.
Stay for lunch and choose from one of their five combos; there's always something tasty on offer for a range of palates: for meat and fish lovers, to people looking for their daily veggies or, on the contrary, for those craving a gourmet burger. On Fridays they serve a chef's rice special. Finish with Greek yogurt and a seasonal jam or a mouthwatering brownie. Continue with a coffee out on their terrace, and later on order perhaps some tapas de autor, their miniature version of haute cuisine.
Choose from traditional tapas with a twist such as patatas bravas and Iberian ham croquettes or Iberian secret and steak tartare. Especially notable is the care they put in to their wine selection: they offer local wines from small Catalan vineyards, embracing a Km0, local-food philosophy. Dinner with a bottle of wine costs about 30 euros a head. At night try the vermouth, the cocktail of the day or a gin and tonic with seasonal fruits.
Betlem can be summed up by another saying: "A drink and a small bite, rain or shine."