Bicioci Bike Café
By Ben Holbrook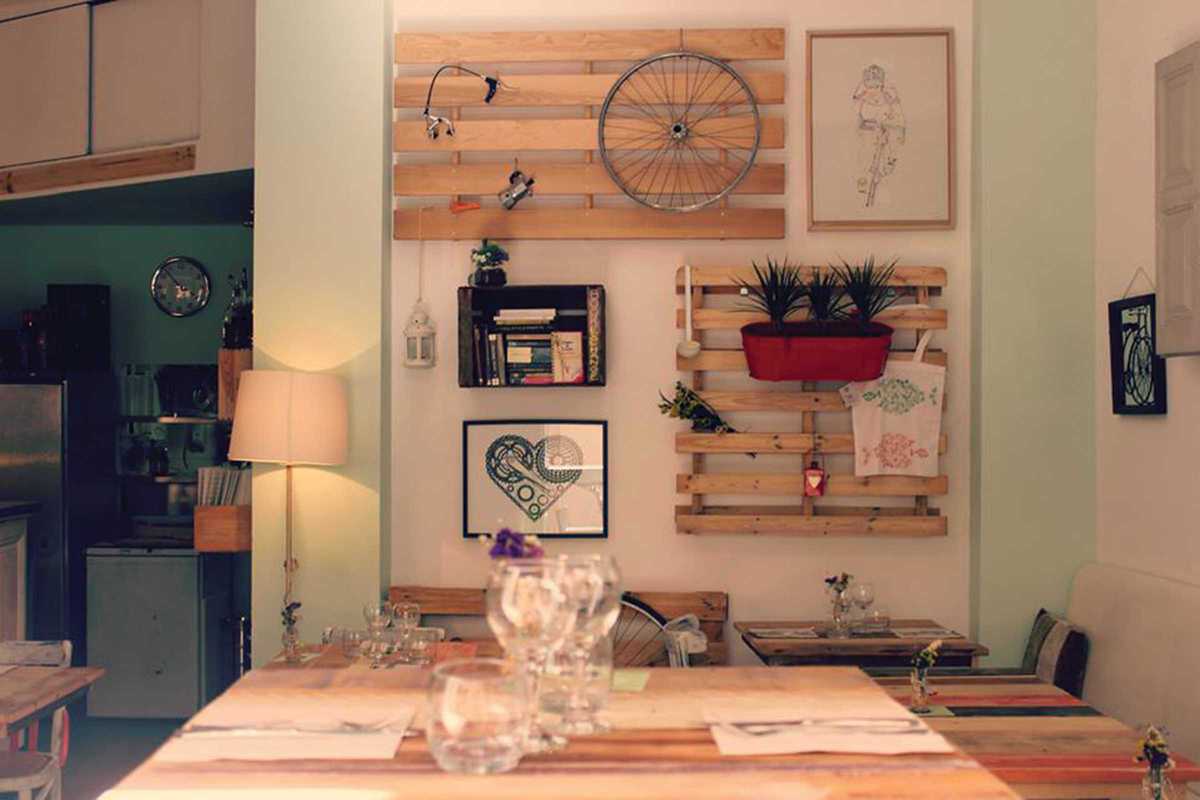 Published on December 1, 2015
Located on one of those quiet little back streets in Gràcia that you're always happy to stumble across, Bicioci Bike Café is the work of Andrea and Fabrizzio, two Italians who've combined their passions for bikes, brunch and pizza to create one of the most charming cafés in BCN.
This intimate space is flooded with natural light and brought to life with colorful racing jerseys, hats and beautiful bikes that hang from exposed-brick walls. The vibe is lazy, and the cosmopolitan crowd flit between English and Spanish while tipping back potent Bloody Marys and revitalizing juices made from fresh carrot, ginger, apple, orange, celery and beetroot.
Brunch standards include French toast with devilish dollops of Nutella, tostadas with avocado, cream cheese & smoked sardines, and eggs Benedict or Florentine. Hang around until dinner for proper Italian pizzas and ice-cold bottles of craft beer. Bring your bike and burn it all off on your way home.