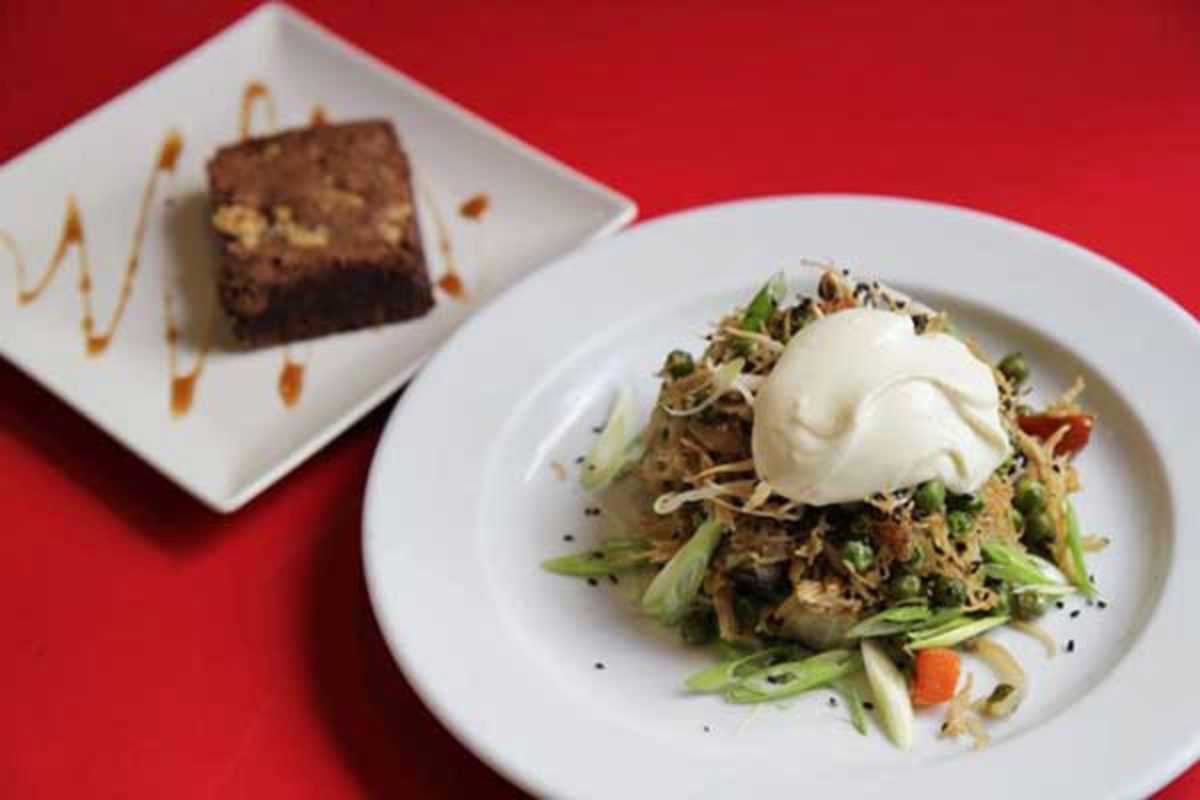 Published on March 1, 2013
Founded in 1980, this is one of the city's first vegetarian restaurants and a pioneer in sustainability, from organic cuisine to eco-friendly décor.
The food is excellent, with great lunch combos: soup or salad & main for €8.45 (Mon–Fri); soup, salad, main & dessert for €9.95 (Mon–Fri); and a dinner special for €15.35. At night the place takes on a romantic ambiance. Star dishes include tofu à l'orange, seitan burger and vichyssoise. All the desserts are organic; try the vegan Chocolate Cake, amazing. All the drinks are organic too – no Coca-Cola here – and include cider, mojitos and gin & tonics.
With its informal atmosphere, it's a great place to grab a tea or snack like guacamole, hummus or homemade pâté – no problem relaxing with a drink and reading. They also host dance classes (salsa on Mon, tango on Fri), vintage markets, workshops and concerts.
Make sure to sign up on their website to attend their free 35th anniversary party on Thursday, October 22nd from 7:30pm. There'll be live music with Ferran Savall, a talk by nutritionist Diego de Castro Salau on secrets for healthy (vegetarian) eating, a toast with biocava and a gastrotour.
Biocenter
C/ Pintor Fortuny, 25
Barcelona