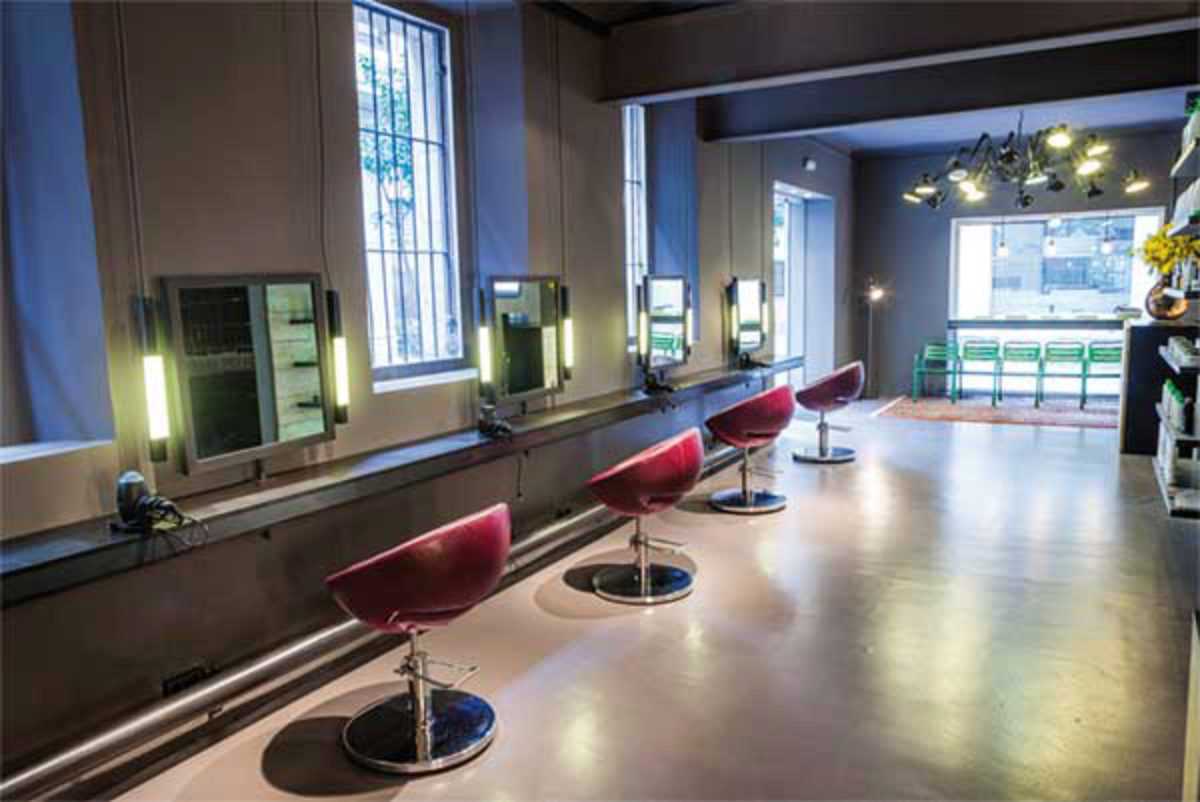 Published on June 1, 2016
Founded by Belgian-Spanish stylist Pep in 2008, this salon sits in the creative district of Gràcia. Biyooin combines industrial and organic aesthetics with professionalism, tranquility and originality. The welcoming space offers a complete range of high-quality salon services.
Their consultative approach fosters a close relationship between hairdresser and client. Pep and his small team of stylists (who speak Spanish, Catalan, French and English) are passionate about style and work in a holistic fashion, creating harmony with every client, with music as an important, relaxing element. Biyooin sets itself apart by its artisanal approach to fashion. They apply current techniques drawing from international trends to create personalized looks.
Biyooin adheres to a sustainable ethic and uses the Philip Martin organic range of color and products, suitable for every hair type. The cutting-edge line, certified by Ecocert, blends organic ingredients in products of exceptional performance. Unique, sustainable, avant-garde: Biyooin defines what's in vogue for the city's salon scene.
Biyooin
C/ Sant Domènec, 18
Barcelona