Bornisimo
By Michael Mueller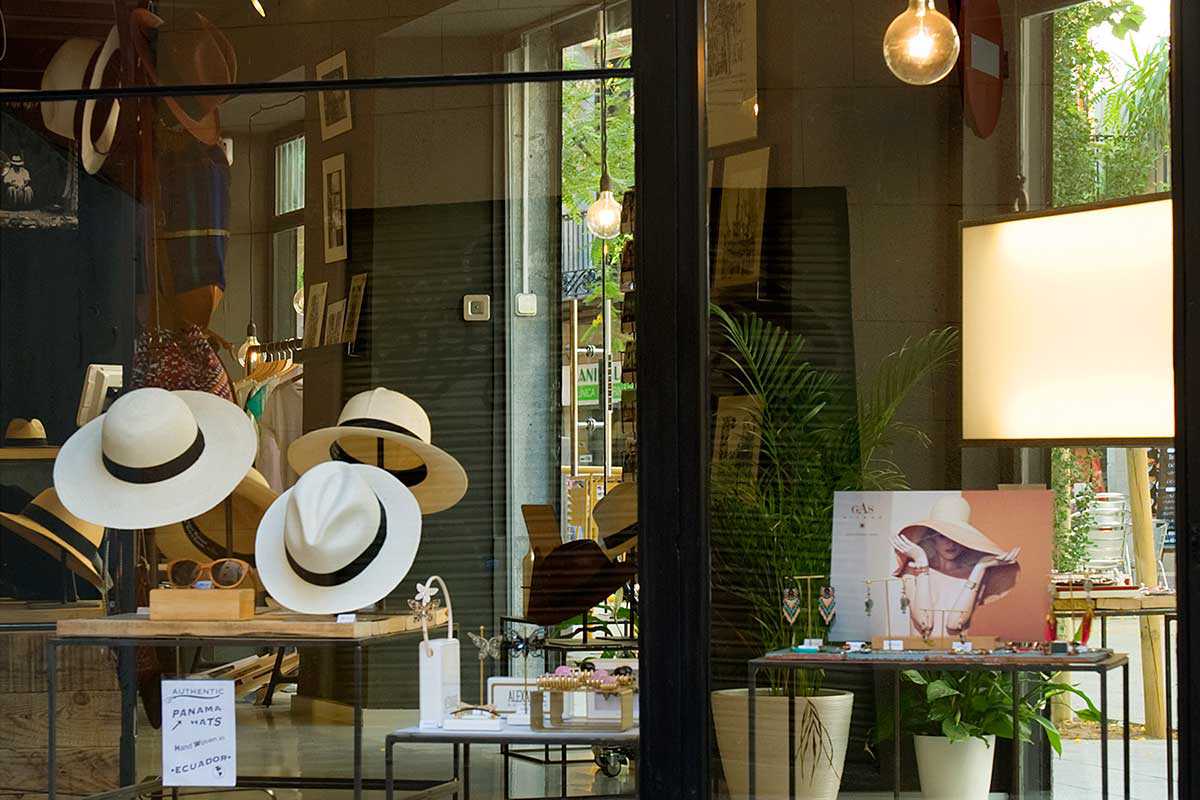 Published on September 1, 2015
Despite its name, the Panama hat has its origins in Ecuador. The iconic hat became popularized when Roosevelt wore one to the Panama Canal, from which it took its name.
Ecuadorian founder Melina opened Bornisimo to showcase these and other such artisan creations. In addition to Panama hats (recognized as UNESCO Cultural Heritage ), the concept shop carries handmade objects like craft pottery from Andalucía, Majorica pearls and Gas Bijoux jewelry from Saint-Tropez.
The space, beautifully laid out by Barcelona interior designer Miriam Barrio, supports local creators too, with wooden sunglasses from Catalan brands, ceramics by local artist Roger Krasznai and ISSI jewelry by Barcelona-based, American sculptor Frank Plant. It is an essential stop for any design lover.
10:00 – 14:00, 16:00 – 21:00
10:00 – 14:00, 16:00 – 21:00
10:00 – 14:00, 16:00 – 21:00
10:00 – 14:00, 16:00 – 21:00
10:00 – 14:00, 16:00 – 21:00
10:00 – 14:00, 16:00 – 21:00
Bornisimo
C/ Sant Pere Més Baix, 98
Barcelona