Brew Wild
By Charlotte Stace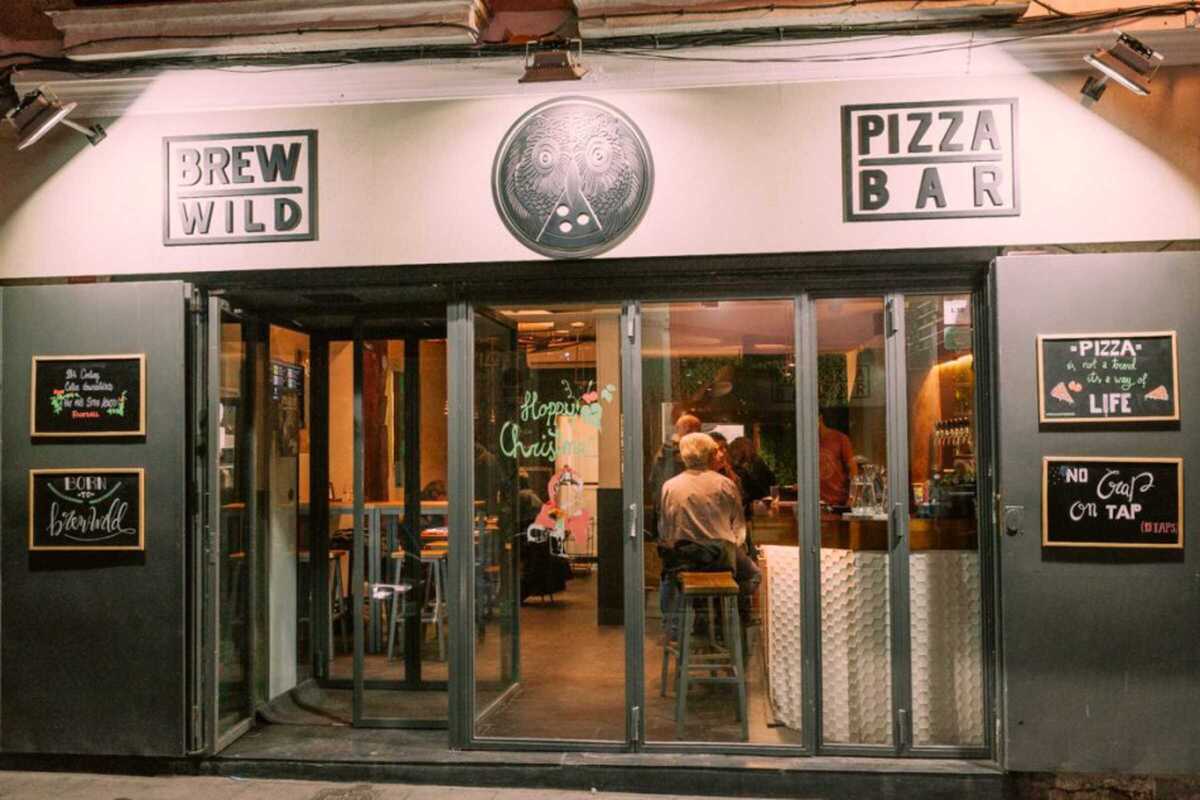 Published on March 1, 2023
If craft beer and pizzas are your thing, then you'll most certainly like Brew Wild. After opening in Madrid, bar manager Carlos decided that Barcelona was a perfect site for another branch of this wildly popular bar. Unfortunately, Brew Wild BCN opened a short time before lockdown in 2020. Yet, since reopening, it has quickly become one of the city's most sought after spots for good quality beers and pizza.
The great thing about this place is that it is a craft beer lover's heaven. Offering 15 different taps and a fridge full of beer, they're always on the lookout for the best local and national beers for their punters to try. What's more, Claudio the pizza maker works tirelessly to provide the city's best Scicillian style pizzas.
In terms of pizzas, we recommend trying the Vulcano - tomato, mozzarella, red pepper, chilli, spicy salami, Nduja and absinthe - or the Brew Wild Pesto - tomato, mozzarella, bacon, provolone and pesto.
Brew Wild
C. del Consell de Cent, 255
Barcelona