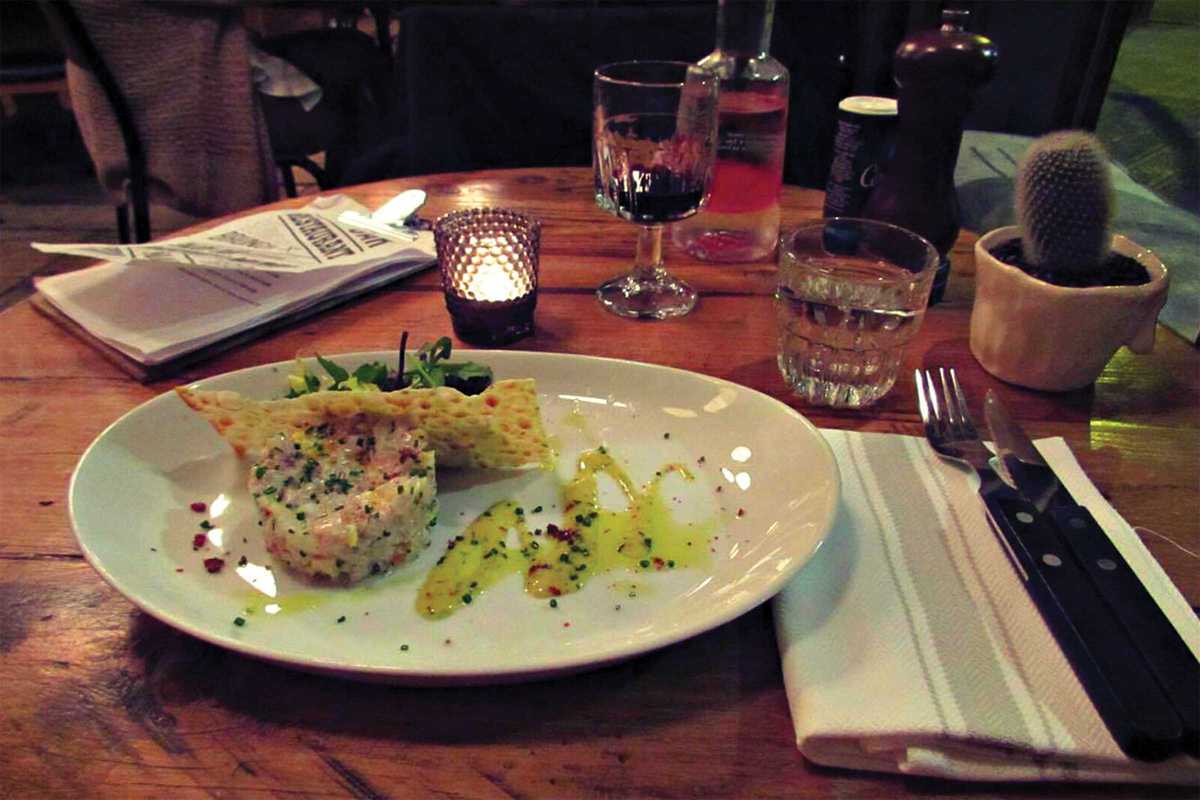 Published on December 1, 2016
This French-owned bistro brings a refreshing dose of Parisian je ne sais quoi to the now-thriving Passeig de Sant Joan, proving that this idyllic nook of the city is one of the hottest gastro hubs in town. A mélange of bulky wooden tables, terracotta brick walls and antique mirrors combine to create a warm and romantic space.
Arrive early for a coveted window table and enjoy brunch classics like muesli and yogurt with dried fruits, next-level eggs Benedict and proper croissants. Swing by for lunch and share giant platters of French cheese and Spanish jamón with friends. And, as the name suggests – "búho" means "owl" in Spanish – this cozy corner is equally as delectable at dinner time.
Enjoy tartar de dorada with mandarin and red peppers, rillettes of duck with pistachio and apricot bread from the legendary Baluard bakery, and rich meat stews with creamed potatoes. Finish with ricotta and pumpkin drizzled with honey for a Frenchy take on Catalan mel i mató. Parfait!
09:00 – 15:30, 18:00 – 22:30
09:00 – 15:30, 18:00 – 22:30
09:00 – 15:30, 18:00 – 22:30
09:00 – 15:30, 18:00 – 23:30
09:00 – 15:30, 18:00 – 23:30
09:00 – 15:30, 18:00 – 22:30
Café Buhó
Passeig de Sant Joan, 84
Barcelona