Cal Trapella
By Charlotte Stace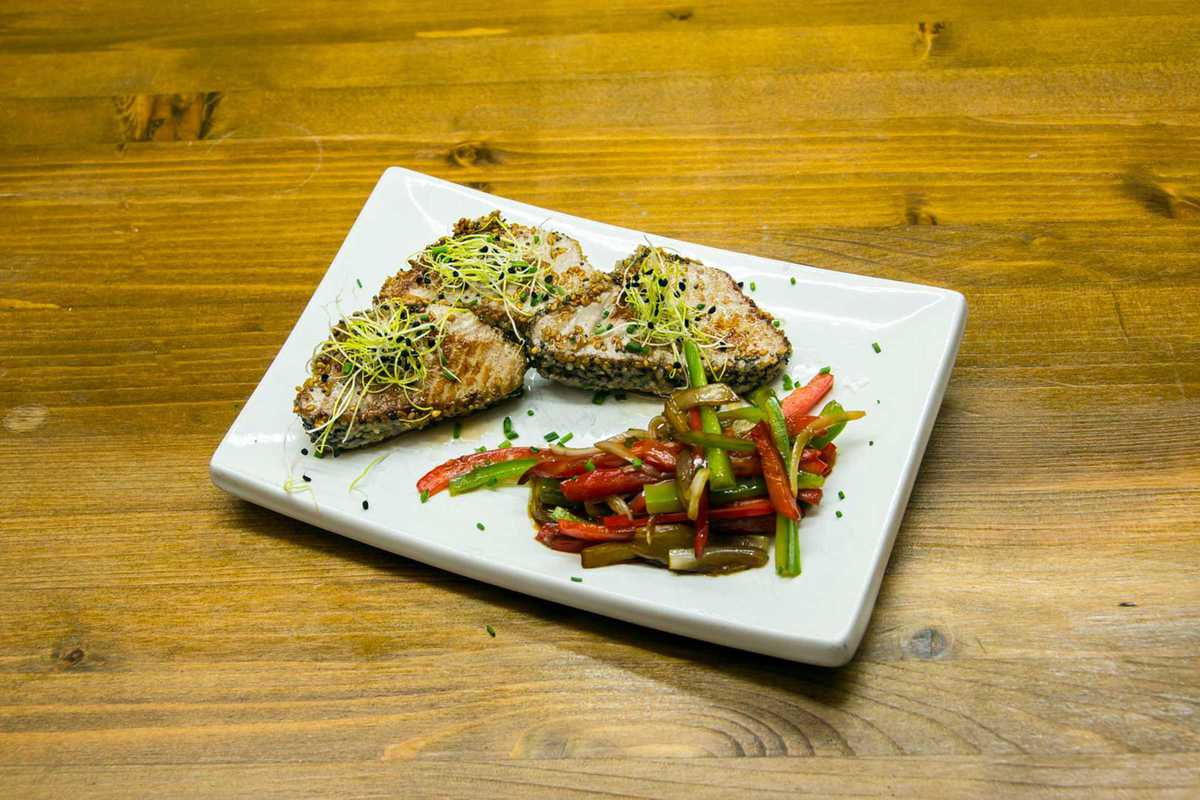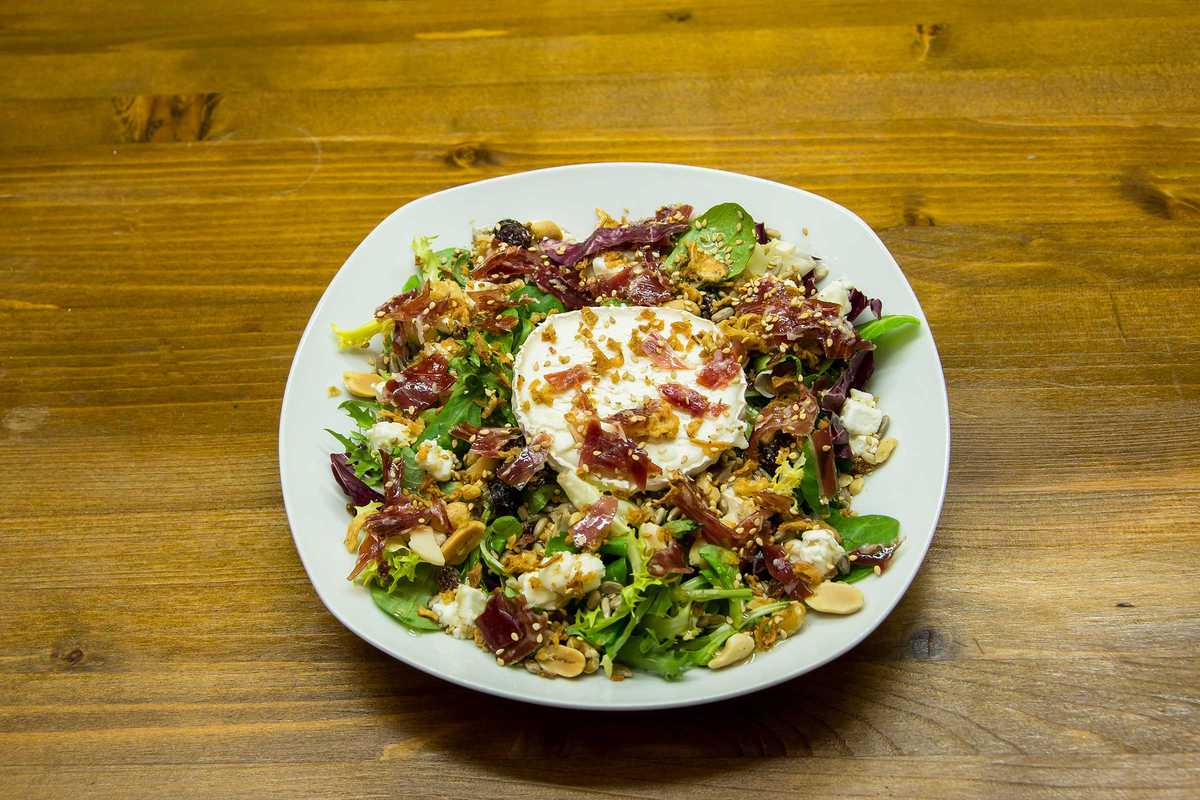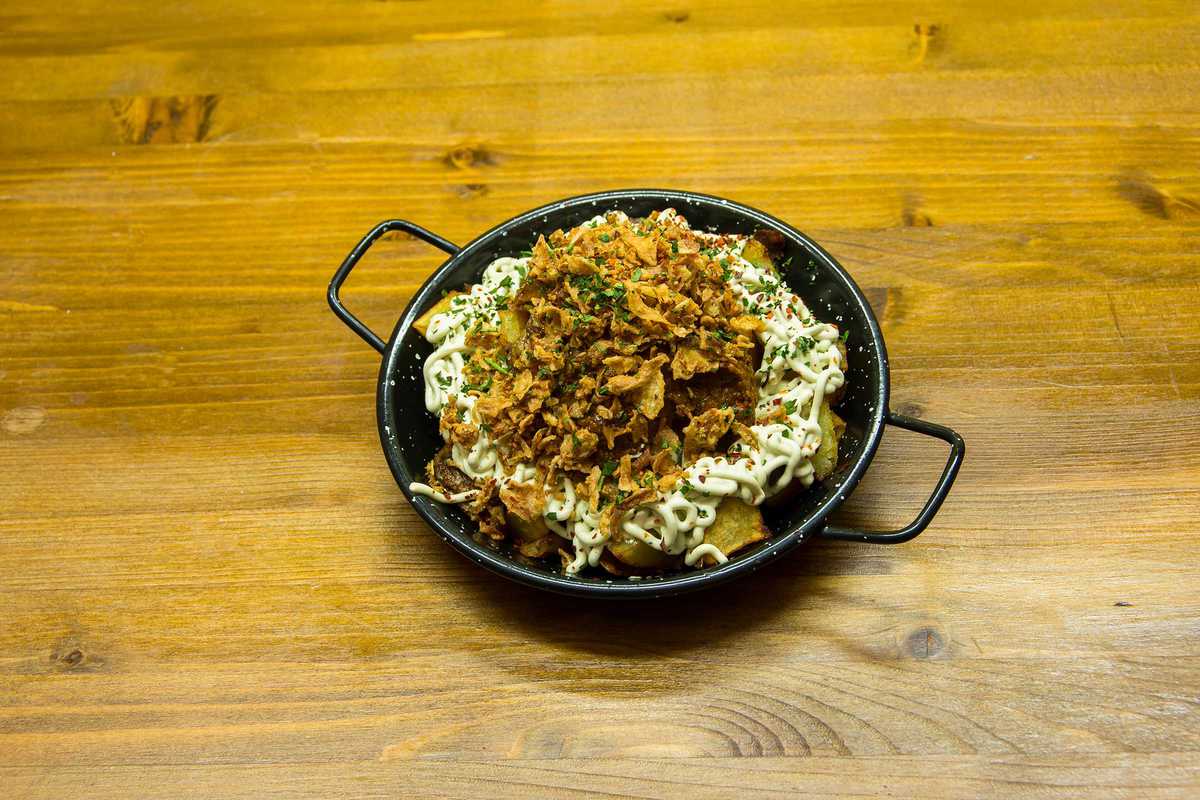 Published on November 1, 2020
Located on a quiet street in Gràcia, Cal Trapella offers a cosy refuge in which to devour the homemade tapas on offer. "Trapella" means "menace" in Catalan, giving some insight into the mischievous nature of the three friends who opened the restaurant, Pau at the front-of-house, chef Alex heading the the kitchen and Idan, who handles the business side.
The menu offers up a range of dishes with fresh, local ingredients and characteristic elements of Catalan cuisine, with tapas and small dishes intended to be shared. Its meat is sourced by nearby producers, choosing the beef and sausages from a local farmer in Girona, and vegetables are bought from the local l'Abaceria market just a few blocks away.
Serving up a range of delights, choices include mussels smothered in a red mojo sauce, their take on patatas bravas sprinkled with dried onions on top, and a whole grilled squid with aïoli and chips. The house favorite is a meatball dish with almond sauce, potatoes and cibulets (similar to chive), taken from a recipe used by Alex's grandmother. Croquette lovers will enjoy their tasting of five varieties. Finish with a white chocolate mousse with crumbled cookies and nuts.
Make sure to check them out on your next trip to Gràcia or head to their website and order for delivery.
13:00 – 15:00, 20:00 – 23:00
13:00 – 15:00, 20:00 – 23:00
13:00 – 15:00, 20:00 – 23:00
13:00 – 15:00, 20:00 – 23:00
13:30 – 15:30, 20:00 – 23:00
13:30 – 15:30, 20:00 – 23:00
Cal Trapella
C/ Francisco Giner, 22
Barcelona