Can Solé
By Michael Mueller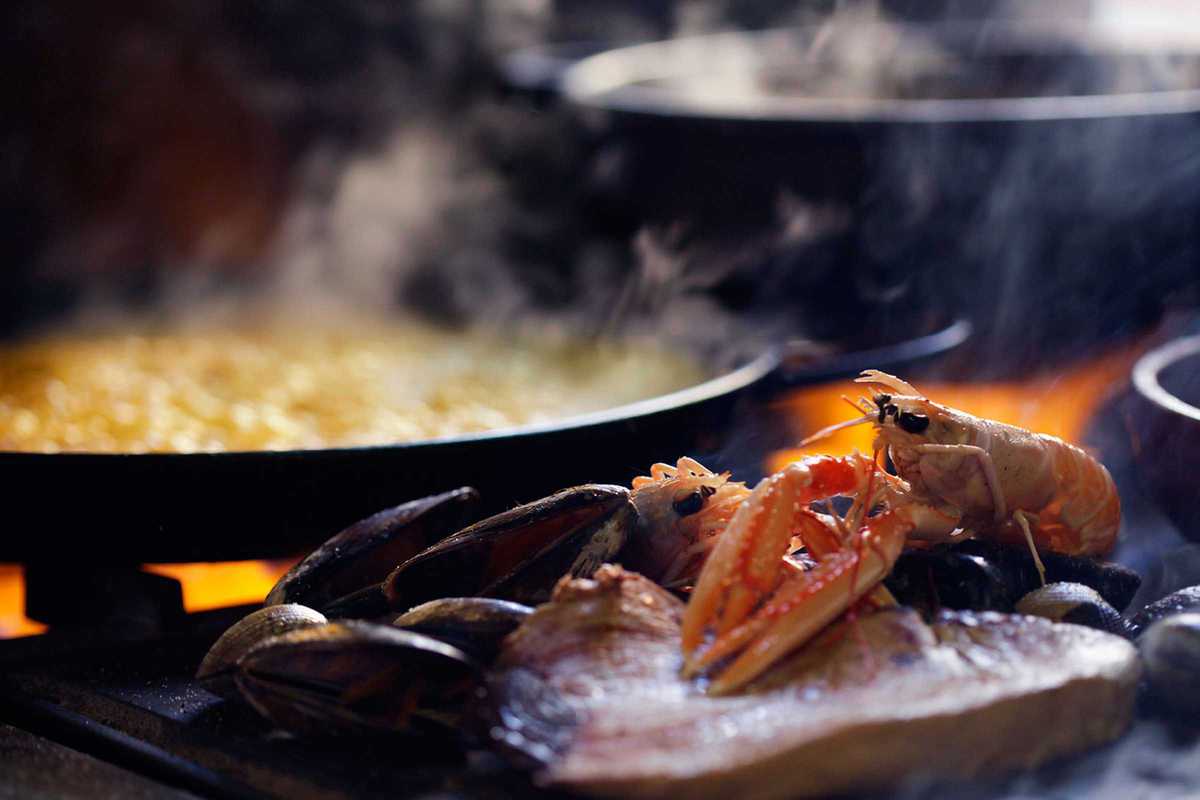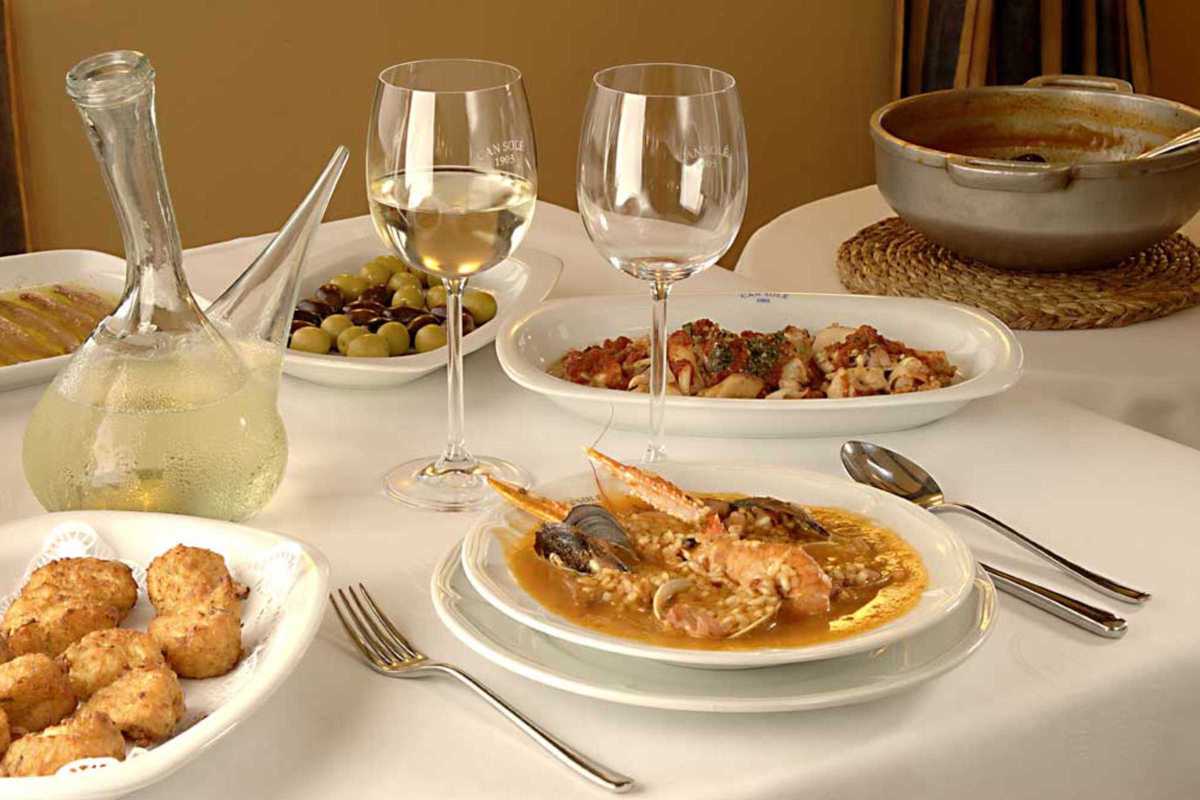 Published on March 1, 2016
If you're looking for paella, locals know to head to Barceloneta. Can Solé, a family-run business, has been a good stop for the signature dish for over a hundred years. Founded in 1904, this classic, homestyle restaurant specializes in rice dishes like paella as well as "black" rice (whose appearance derives from the squid ink) and the wonderfully flavorful arroz caldoso (literally "brothy rice"). For a local delicacy, try the Catalan fideuà, a seafood dish made with vermicelli-style noodles.
The space is also known for its seafood dishes, which range from starters like sautéed prawns or grilled clams to mains such as the freshly caught lobster or baked "Can Solé" cod, served with romesco and au gratin potatoes. Meat lovers won't go hungry with options like sirloin steak or chickpea stew with chorizo, and there are vegetarian plates too like braised lentils, onion soup and salads. There are over a dozen desserts – crema catalana would be the traditional choice, but how does one resist the black-and-white chocolate lava cake?
A meal with drinks will set you back at least €30 per person but the quality of the offering – and knowing that you're enjoying recipes that are steeped in tradition – make it all the worthwhile.
13:00 – 16:00, 20:00 – 23:00
13:00 – 16:00, 20:00 – 23:00
13:00 – 16:00, 20:00 – 23:00
13:00 – 16:00, 20:30 – 23:00
13:00 – 16:00, 20:30 – 23:00
Can Solé
C/ Sant Carles, 4
Barcelona