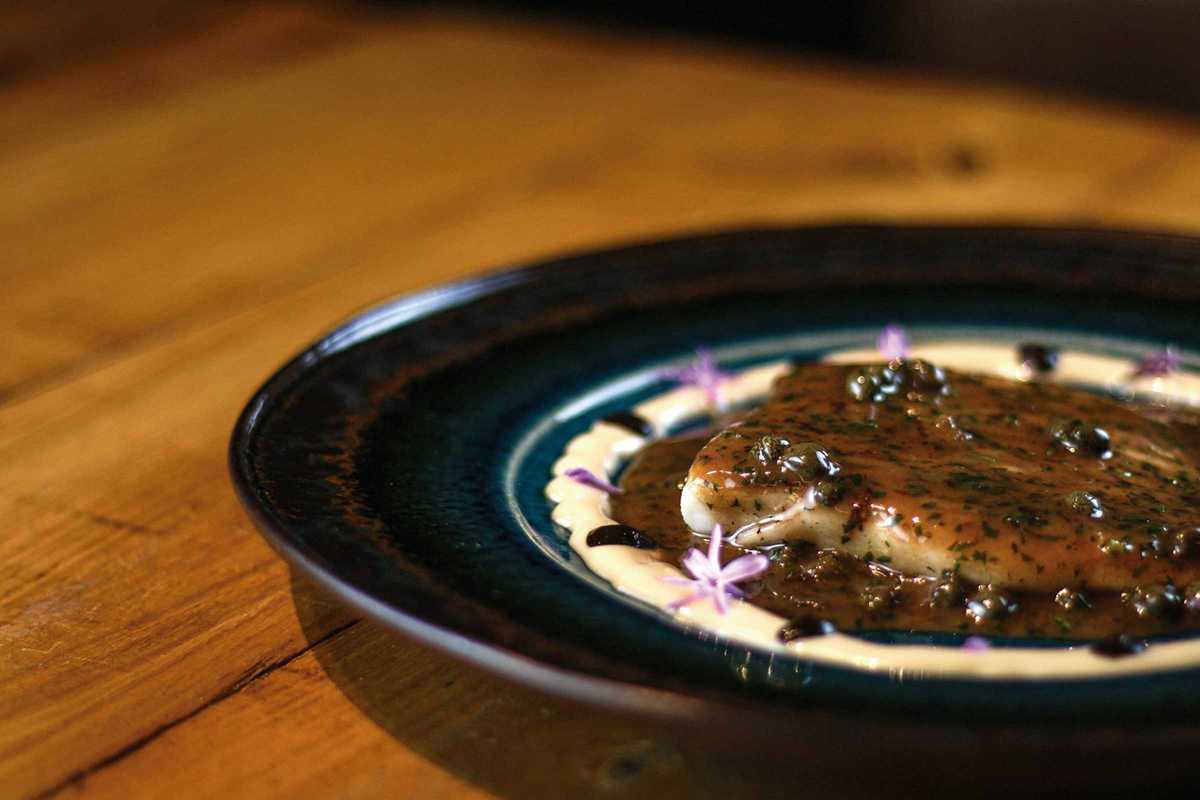 Published on January 1, 2020
Capet is "little head" in Catalan. It's also the name of a small fish that lives in the Mediterranean, as well as a restaurant on a perpetually shaded street in the Barri Gòtic.

An open kitchen sends out mostly Catalan dishes, which display a sound background in classic French techniques. The jus has a sheen so perfect you can catch your reflection in it. Each dish has an unexpected twist, something that makes the familiar memorable. The cep (mushroom) broth, for example, comes with a 63°C egg and baby pickled chard stems. The dishes can be deceptively simple, like the curly endive leaves with ripe figs, their red insides jewel-like with homemade Mató cheese. The lemon pie comes on a shard of pastry, interspersed with burnished meringue and mouth-puckering lemon curd.

It's a sure bet that chef Armando is behind these dishes, supported by a great front-of-house led by Núria. Speaking to either will be the perfect accompaniment to the meal.
13:00 – 15:30, 20:00 – 20:00
13:00 – 15:30, 20:00 – 20:00
13:00 – 15:30, 20:00 – 20:00
13:00 – 15:30, 20:00 – 23:00
13:00 – 15:30, 20:00 – 23:00
Capet
Carrer Cometa, 5
Barcelona