Casa de les Punxes
By Ferenz Jacobs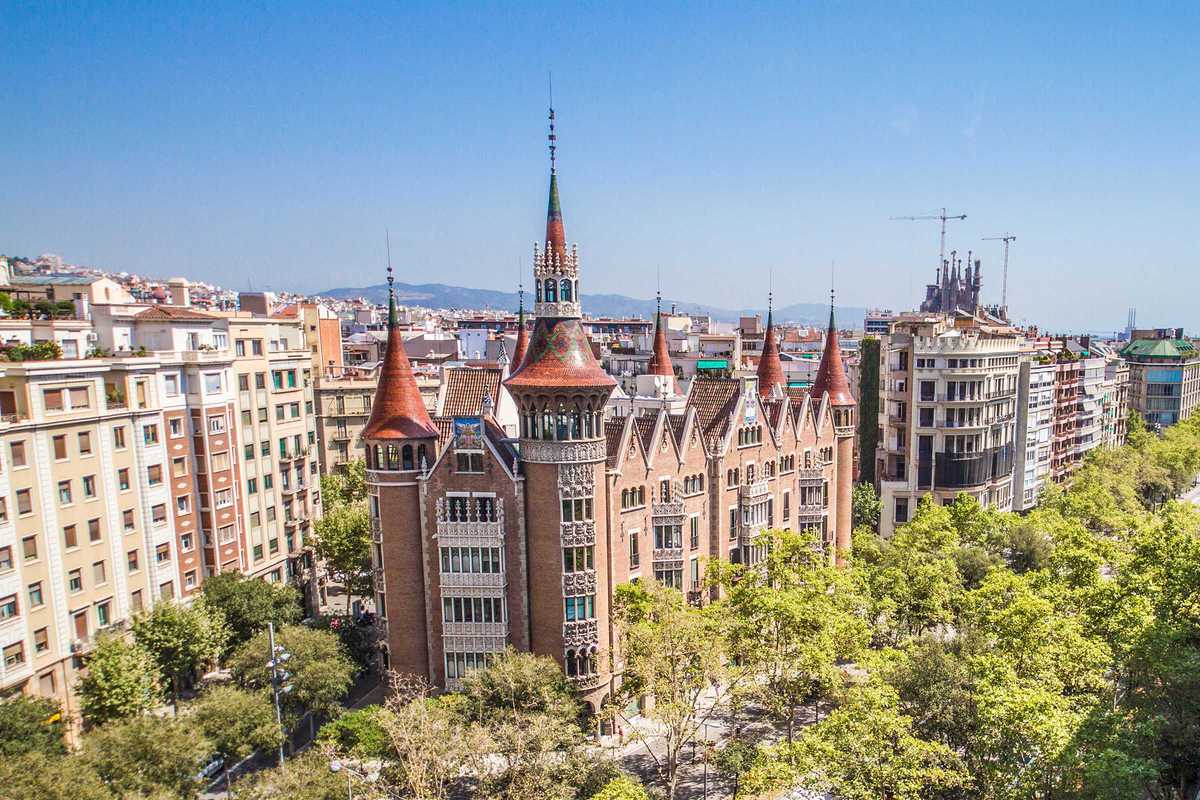 Published on August 1, 2016
In 1905, Bartomeu Terradas, a textile entrepreneur, former soccer player and president of FC Barcelona, asked architect Josep Puig i Cadafalch to design a house for his three unmarried sisters, Àngela, Josefa and Rosa. Puig i Cadafalch based his three-in-one concept for Casa Terradas on medieval castles in Bavaria.
The result was an impressive Modernist building with three entrances and six pointed towers crowned by conical spikes, giving the building its nickname: Casa de les Punxes ("House of Spikes"). Over a century later, in 2016 this emblematic building opens its doors to the public for the first time. On the first floor you'll learn about the legend of Sant Jordi – symbolized throughout the house – in an interactive experience after which you'll take the elevator to the spectacular rooftop where you can enter each tower and discover more about the building, its architect and owners.
Take a guided tour, available on weekends at 12pm (in Spanish on Saturdays and Catalan on Sundays); and keep an eye out for tours in English, which are apparently in the works. On your way out, have a vermouth and barandilla (assortment of light tapas) at the vermouth bar downstairs, Matalaranya.
(€13.50 entry & audioguide / €16 fast pass & audioguide / €20 guided tour. Last entry is at 6pm.)
Casa de les Punxes
Av. Diagonal, 420
Barcelona