Chennai Masala Dosa
By Ben Holbrook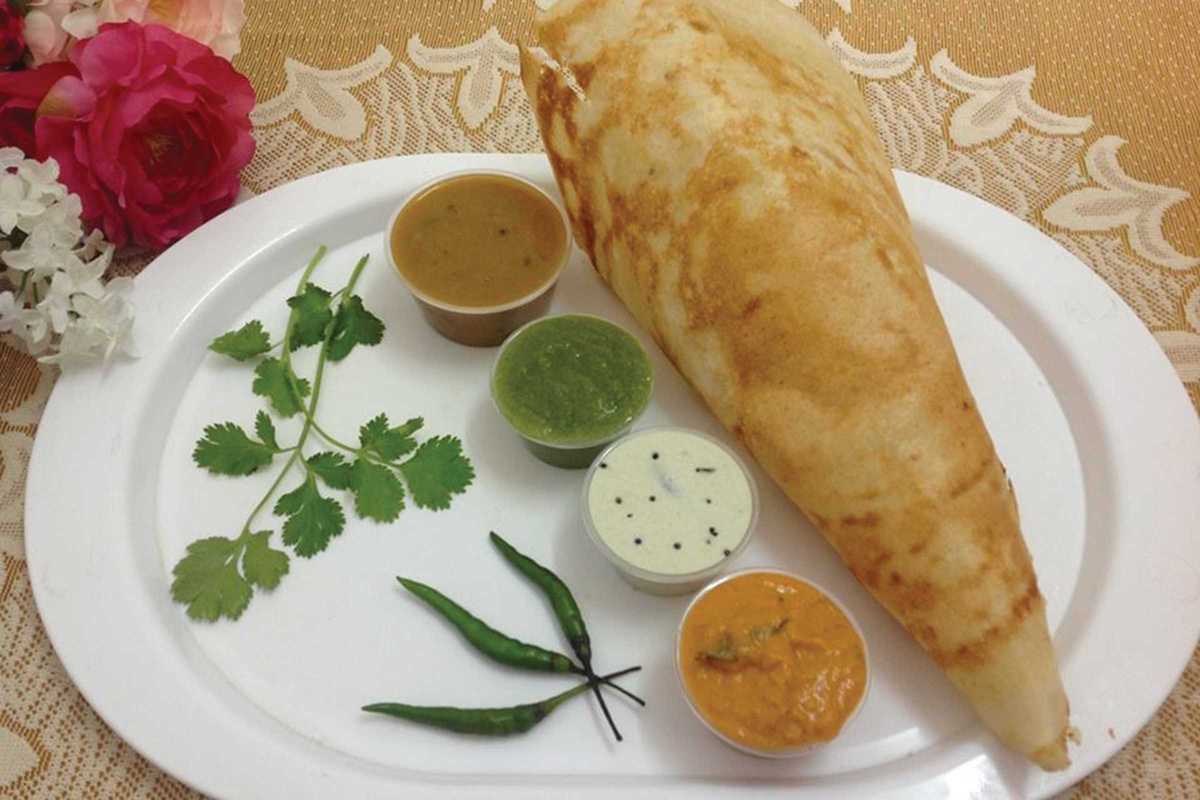 Published on June 1, 2017
The capital city of Tamil Nadu, Chennai, is hailed as the "soul of South India" and is a hub of art, culture and gastronomy. My British compatriots and fellow curry zealots may be more familiar with its previous name, Madras.
It's also where chef Selva hails from and learned how to cook traditional dosas, a sort of crispy, spiced crêpe made with a rice flour and lentil batter (they're vegan and gluten-free). Order one of the 25 varieties, which are decadently stuffed with fillings like mutton, prawns, Paneer cheese and vegetables. Or, if you can't decide on just one filling, then go native and ask for a thali, a selection of different curries, chutneys, spices with rice and raita to dunk your dosa into.
Sip on light and zesty mango lassi or masala chai tea. There are great cocktails too. Be sure to eat with your hands for a true Indian dining experience.
12:00 – 16:00, 19:30 – 23:00
12:00 – 16:00, 19:30 – 23:00
12:00 – 16:00, 19:30 – 23:00
12:00 – 16:00, 19:30 – 23:00
12:00 – 16:00, 19:30 – 23:00
12:00 – 16:00, 19:30 – 23:00