Chocolates Brescó
By Ferenz Jacobs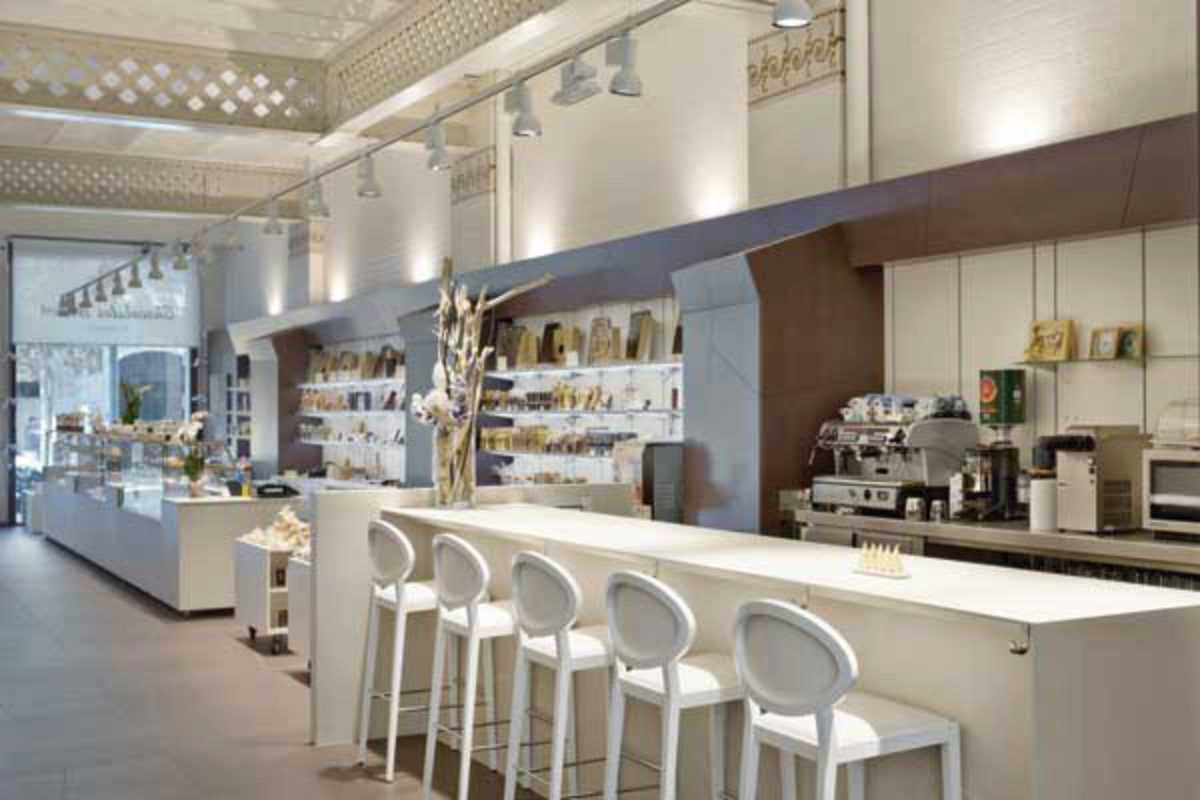 Published on December 1, 2013
Casa Calvet was the first of the three houses that Gaudí built in the Eixample district, and it is perhaps his most modest building. It was erected for the textile magnate Calvet, who set up his business in the lower floors and used the upper floors as a residence.
More than a hundred years later, tasteful textile has been replaced by tasty chocolate, as the ground floor now houses premium chocolatier Brescó. This Catalan chocolate company has a history going back to the 18th century and an impressive assortment of 350 different chocolates. At the back of the snow-white store you will find some small tables and chairs where you can taste the choco­late in situ with a cup of coffee.
A must-have: the blue tile with a spiral pattern which Gaudí designed for the entrance lobby of Casa Calvet, made of delicious chocolate of course.
09:00 – 14:00, 17:00 – 20:30