Cinc Sentits
By Suzy Taher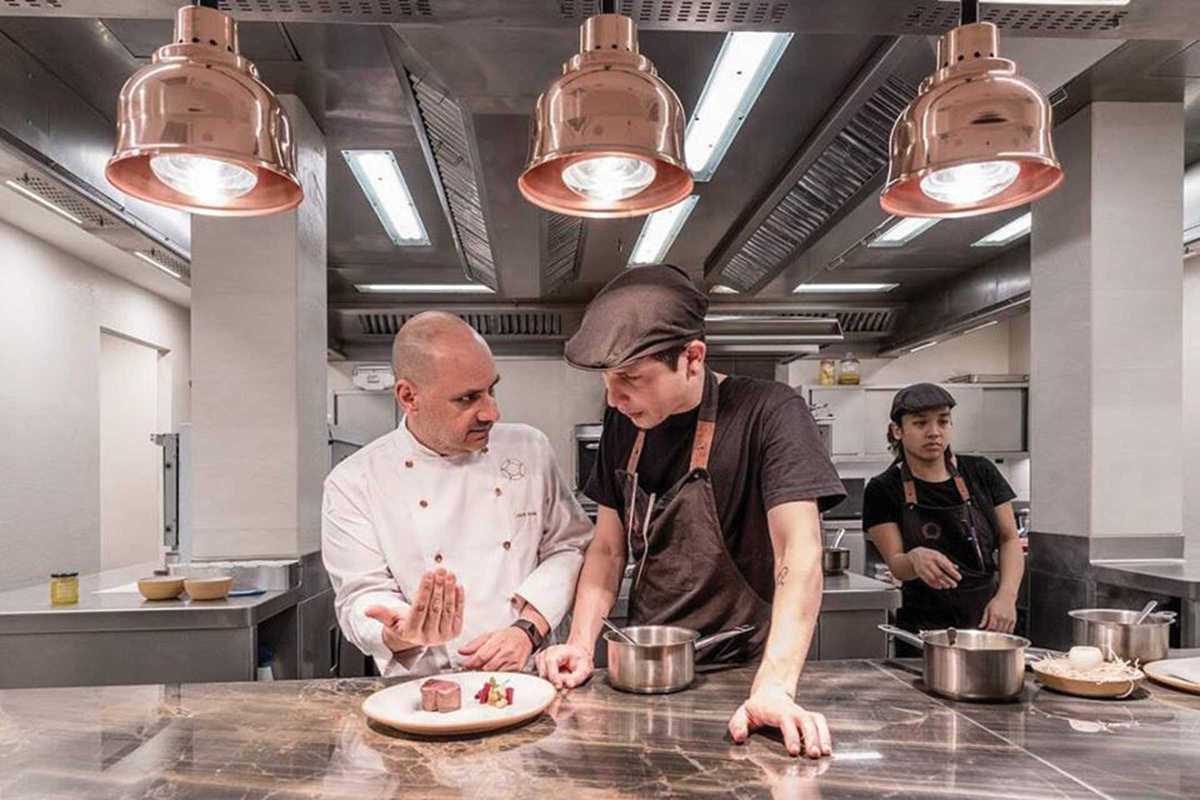 Published on June 1, 2019
Chef Jordi Artal, a former Michelin star holder, is back with his Catalan kitchen Cinc Sentits at a new location. Guests are greeted by Artal's mother, Rosario, in an antechamber inspired by the forests of Tarragona, where he has his roots.

There is vermouth to start, smoother than any you're likely to have tasted, made from an heirloom grape variety that has been resurrected. The dining room is elegant, low lit and impervious to street noises, being entirely bereft of windows. With distractions out of the way, there is only the food to focus on. The menu makes much of farmers and artisans. Beautiful plates of food seem to require solemn consideration before being enjoyed; each dish comes with a card that lists the components presented.

The choice is between two tasting menus, the longer one comprising 11 small dishes for €119 (plus €69 for the wine pairing), making Cinc Sentits the kind of place reserved for a special occasion.
13:30 – 16:00, 20:30 – 23:59
13:30 – 16:00, 20:30 – 23:59
13:30 – 16:00, 20:30 – 23:59
13:30 – 16:00, 20:30 – 23:59
13:30 – 16:00, 20:30 – 23:59
13:30 – 16:00, 20:30 – 23:59