Conesa Beer
By Ben Holbrook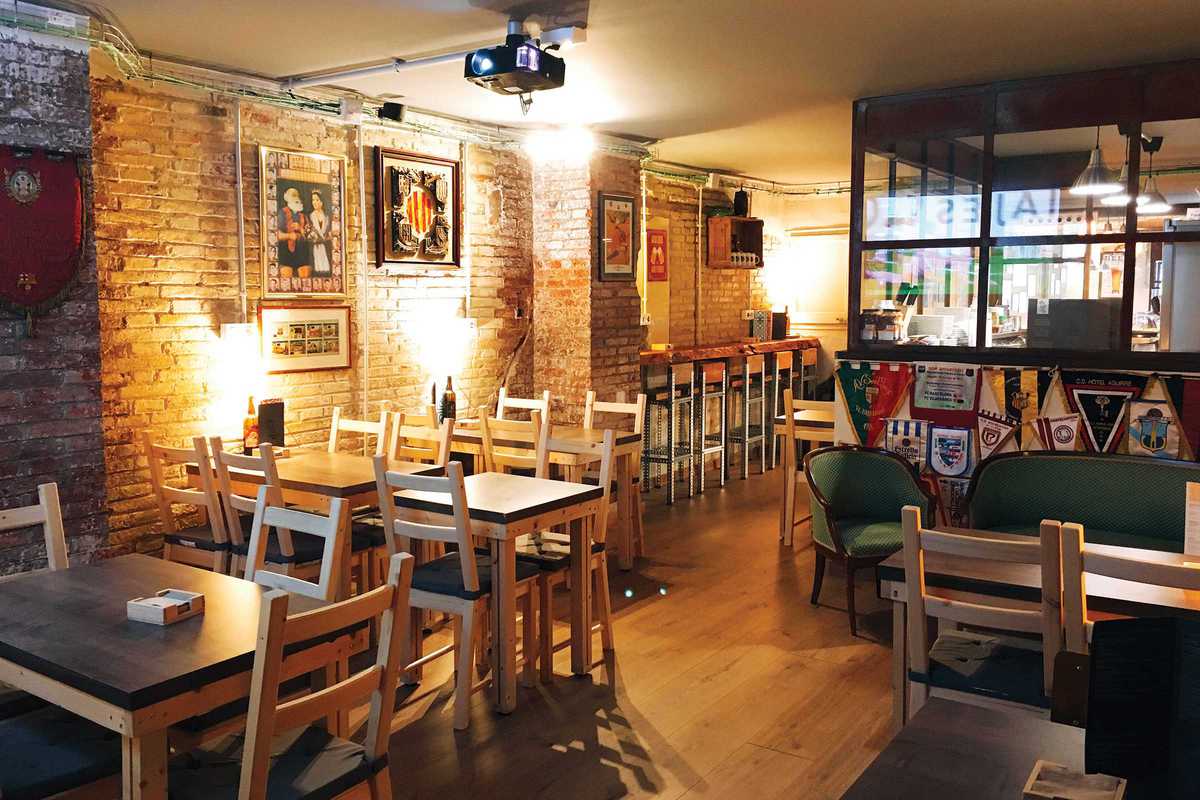 Published on September 1, 2019
Opened in March 2019 by siblings Juan Manuel and Montse Conesa, Conesa Beer occupies a space that's long celebrated the work of local artisans. As a metalsmith run by the sibling's ancestors, it produced intricate details adorning Barcelona's Modernist buildings today. It's also harbored a jeweler, and continues to promote the local craft scene in its current incarnation as a specialty beer bar.

They partner with Cervesa Espiga, a brewery founded by two biologists in nearby Sant Llorenç d'Hortons. Espiga creations dominate the dozen taps, with everything from hoppy IPAs to opaque stouts and wheaty wonders, though there's plenty from other brewers on rotation too. There's also a solid selection of wines and vermouths, and nibbleable delights like tortilla de patatas, bravas and more intricate plates like cannelloni with foie & caramelized apple.

Footie fans will appreciate the screening room, while there are also events like book launches and quiz nights. Lovely jubbly.