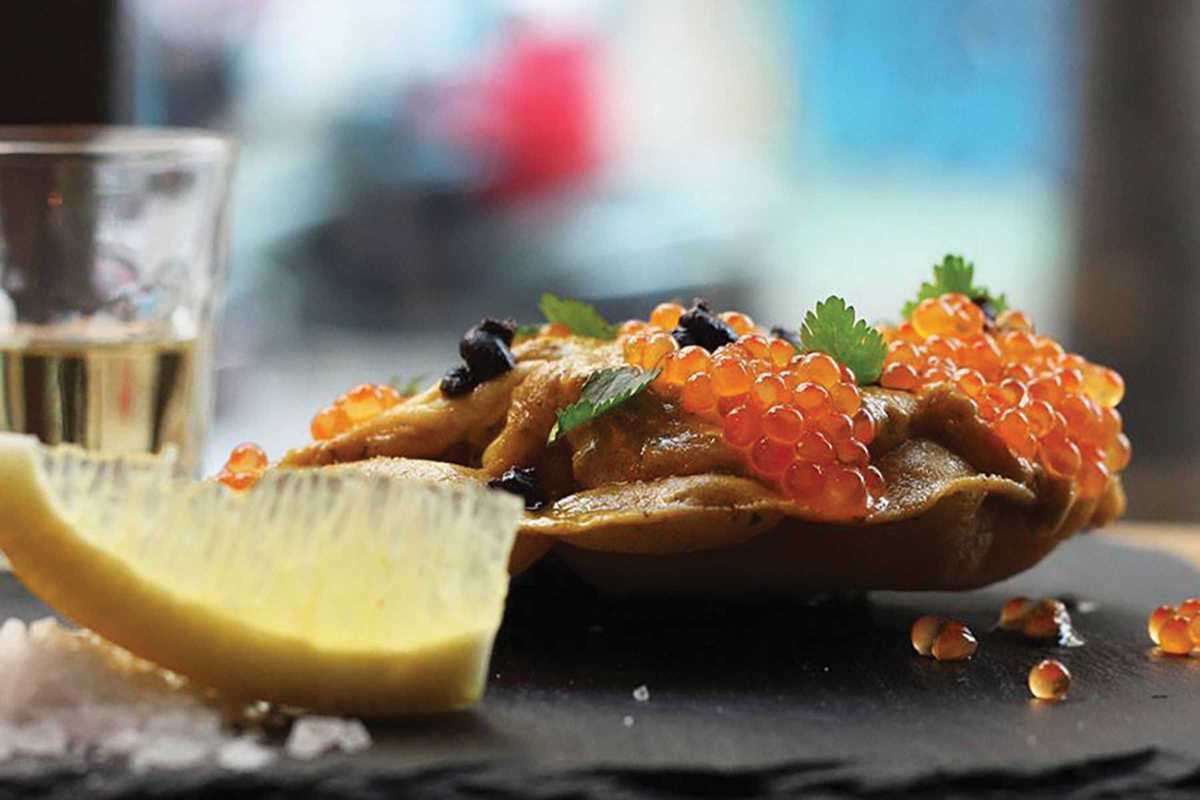 Published on February 1, 2020
We all love the modern gastrobars, neo-taverns and gourmet vermuterías popping up over the city, but let's face it, nothing beats a good, simple restaurant. Specialized in Mediterranean cuisine, CruiX mixes the classic with the creative.
A stone's throw from Placa Espanya, the restaurant was opened in 2017 by head chef Miquel Pardo and room and wine manager Carlos Fernández. The oval space has an open micro-kitchen where customers can watch their food being prepared and a long bar with an impressive selection of drinks to accompany the special flavors. Keeping it simple, CruiX's menu includes some old-fashioned Spanish classics such as paella, jamón ibérico and anchovies in vinegar with romesco.

Yet the restaurant also offers a haute cuisine tasting menu with some unique dishes such as the Peking duck croquette, a roast leek salad with teriyaki eel and the broccoli Tandoori.
13:00 – 16:00, 20:00 – 23:00
13:00 – 16:00, 20:00 – 23:00
13:00 – 16:00, 20:00 – 23:00
13:00 – 16:00, 20:00 – 23:30
13:00 – 16:00, 20:00 – 23:30