Cyclic Beer Farm
By Charlotte Stace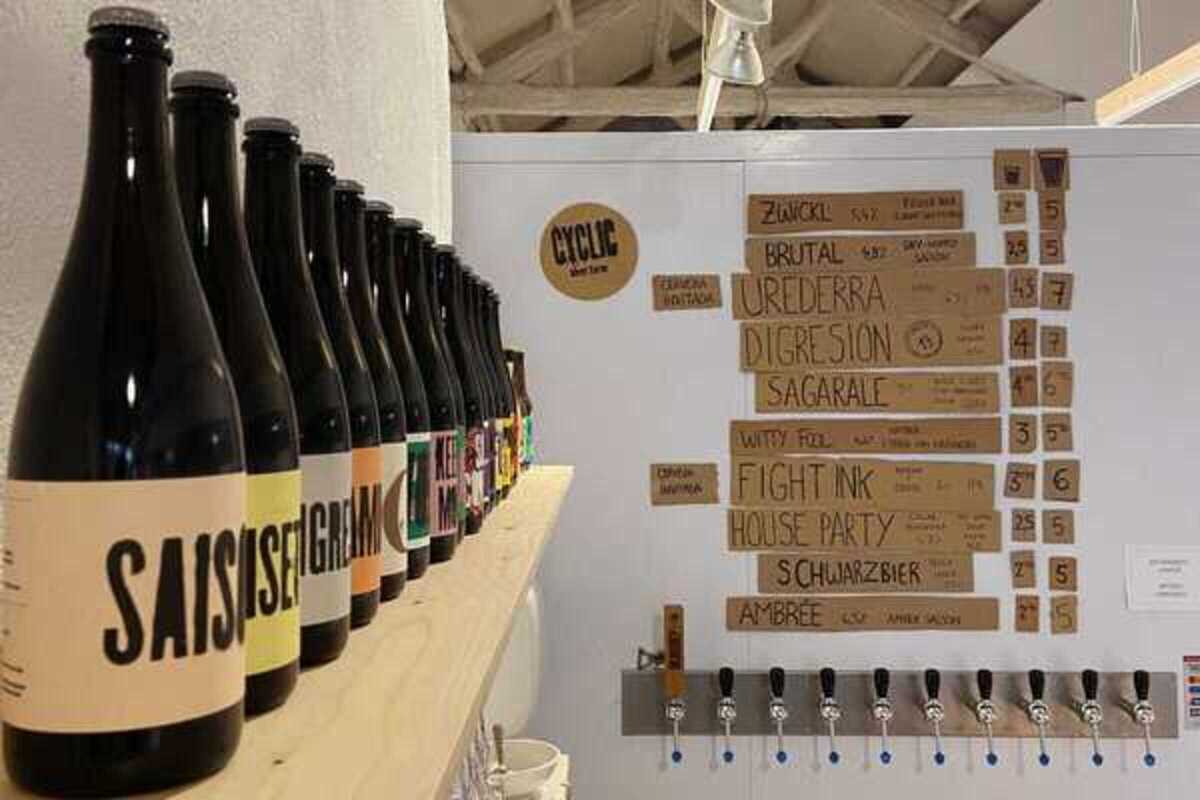 Published on May 1, 2022
There's a new beer factory in town - and this one goes by the name of Cyclic Beer Farm.
Opened in 2016 by Alberto Coromina and Joshua Wheeler, Cyclic specialises in mixed fermentations. Initially inspired by the traditional beers of Belgium, the pair have developed their own mixtures of yeasts and bacteria that they cultivate. They work in close coordination with the seasons of the year, nourishing their beers with a variety of fruits, vegetables, herbs and flowers. While they grow some on their family farm located in Alt Empordà, the rest come from small local farmers.
n 2019 they began experimenting with natural wines - making them without any additives, or filtering, using only locally sourced Catalan grapes, organically grown and naturally fermented with the indigenous yeasts and bacteria present on their skins. If you'd like to try their beers or wines, order online or head to the Cyclic bar attached to the factory in La Sagrera. We'll see you there!
Cyclic Beer Farm
Carrer de Coll, 37
Barcelona