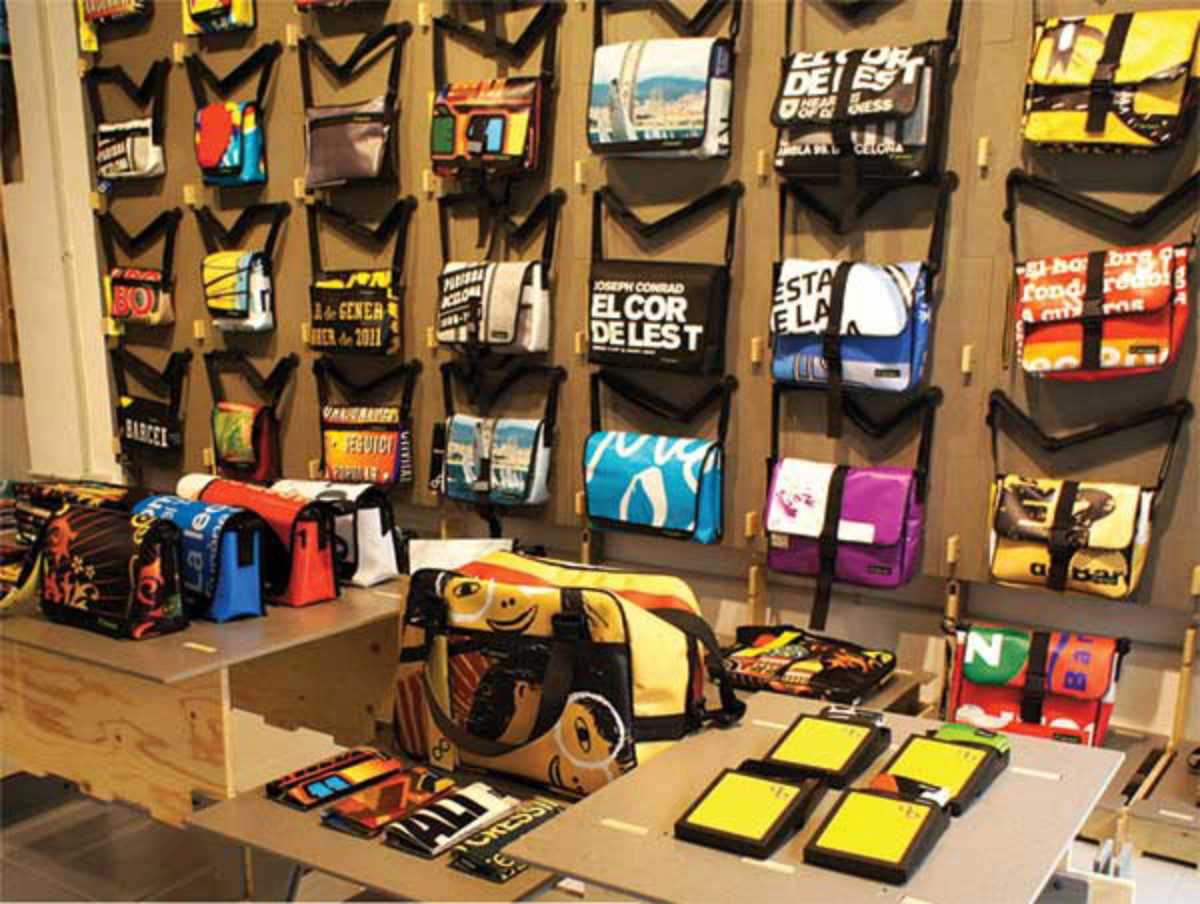 Published on April 1, 2013
Long before "trashion" became trendy, this Barcelona brand was recycling posters into colorful bags and accessories. Founded in 1999, Demano – a play on words meaning both "I ask for" and "by hand" – was created to give a second life to advertising materials used to promote the city's cultural events.
Under an agreement with City Hall, Demano recycles PVC posters, as well as other materials like umbrellas and even kites into bags, backpacks, bike bags, cases for mobiles and laptops, wallets and more – creating a stylish use for materials that would otherwise end up in a landfill.
Demano sells online and through their recently opened shop (bags start at about €30) – a chance to pick up a unique and authentic piece of Barcelona history.
11:00 – 14:00, 16:00 – 20:00
11:00 – 14:00, 16:00 – 20:00
11:00 – 14:00, 16:00 – 20:00
11:00 – 14:00, 16:00 – 20:00
11:00 – 14:00, 16:00 – 20:00
11:00 – 14:00, 16:00 – 20:00